Download Office and Windows Using  ISO Download Tool  – A praiseworthy third party utility facilitates to occupy above-said genuine files from a solitary spot that too keeping users away from any hassle.
Obtaining these files has been a headache for users. Hence, they may cheer up to know that authentic disk images of every of the Windows 7, 8.1, and 10 editions along with Office versions 2007 and 2010 are quite comfortably achievable taking the assistance of this tool.
How to Download Office and Windows Using  ISO Download Tool
Before you proceed towards the steps, first of all, ensure that your machine holds .NET Framework 4.6.1 and Internet Explorer (IE 11).
Step 1 – First of all visit this page and Head towards and click or hit the link entitled as Windows ISO Downloader.exe. 
Step 2 – To run the tool, navigate to the folder where the downloaded file is stored, appoint a right -click on Windows ISO Downloader.exe and further hit the choice Open.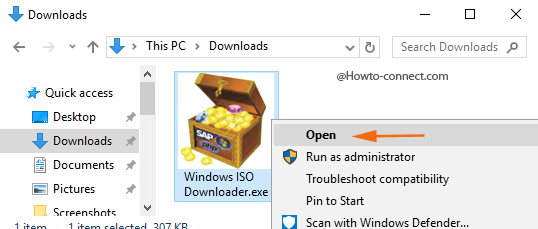 Step 3 – The resultant window will ask you to pick up your preferred version of Windows or Office and the list is noticeable on the right portion, hence, click or hit the radio button of the desired version.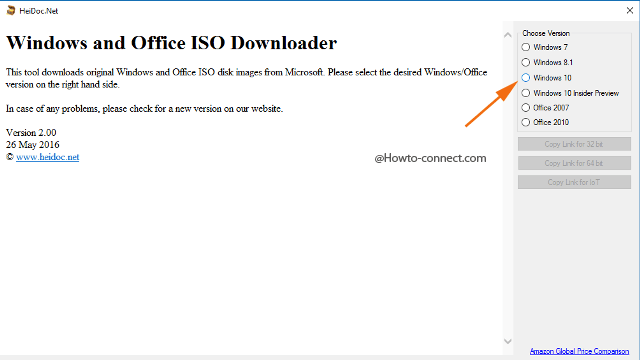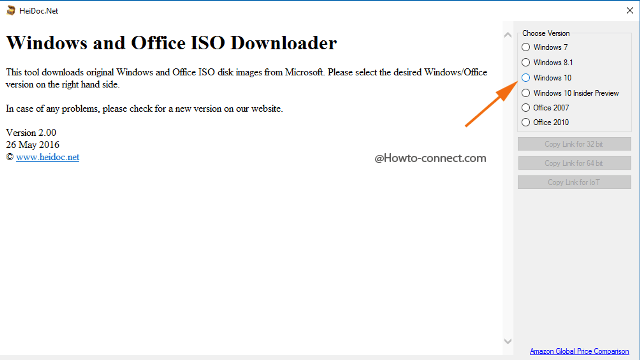 Step 4 – Now a heading will arrive that reads as Select edition on the left portion of the tool along with a drop-down menu to it. Pick up the needed edition and click or hit Confirm button.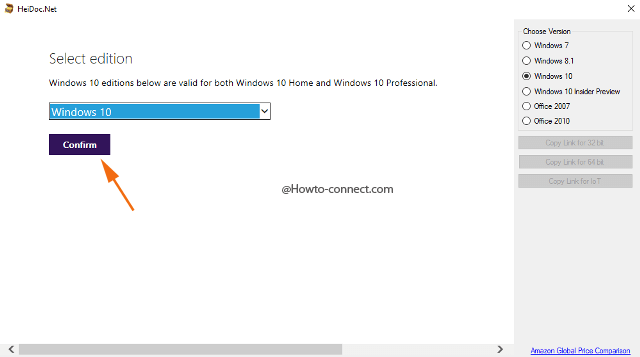 Step 5 – The very next moment you will be asked to pick up the desired language for the selected product and they are presented in the drop-down menu. Hence, select the needed choice and when done, click or hit Confirm button.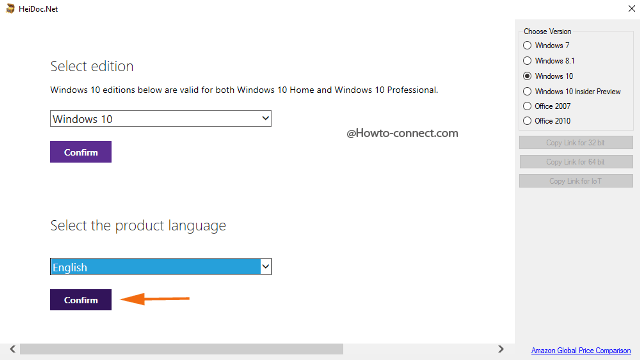 Step 6 – Now, you will notice two buttons – the first one is 32-bit Download and the second one is 64-bit Download, therefore, depending on the physical equipment of your machine click the suited one and grab the ISO image.
Step 7 – If you prefer to download the ISO image using your web browser, or a separate download manager, click or hit the buttons labeled as Copy Link for 32 bit or Copy Link for 64 bit that appears on the right portion, based on your requirement.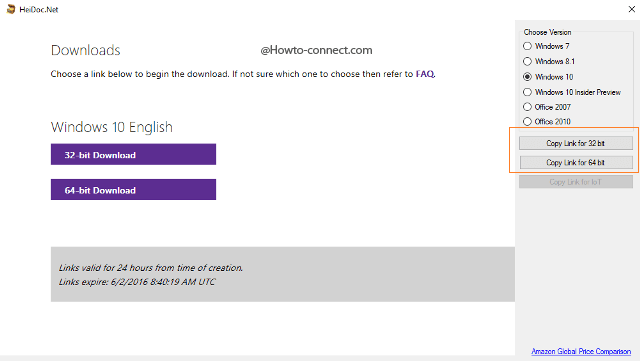 Step 8 – Now, straightway paste the URL in the web browser address bar or on download manager you occupy and you will witness the ISO image file begins downloading.
Note – If you are desirous to Download Office and Windows Using  ISO Download Tool you must know that the links are available for a time span of 1 day, i.e., 24 hours which means the download needs to get over within the allotted time.