Penguin Papas Theme for Windows 10 is developed by Microsoft Corporation especially for Windows 10 operating system. It is available in Microsoft store to create a new look on the computer's screen like love while diving with nature.
This Windows 10 Store app allows you to see the picture of diving penguin into the sea. The best part about this theme is that it doesn't repeat itself frequently thus leading to awesome feeling like one is watching a video rather than just a screen wallpaper. This theme no doubt provides the perfect look you desire for your PC. It contains a wide variety of wallpapers.
How to Download Penguin Papas Theme for Windows 10 and Set
Here is how to download Penguin Papas theme for Windows 10 and set –
Step 1: Go to the taskbar and click on the Microsoft store icon. Type Penguin Papas in the search bar and once it appears, click on the same.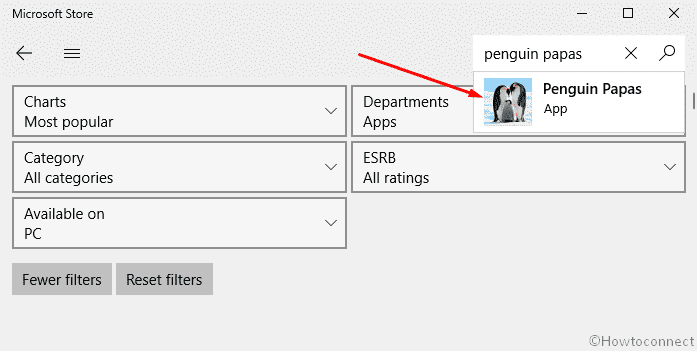 Step 2: Click on Install and wait for few seconds.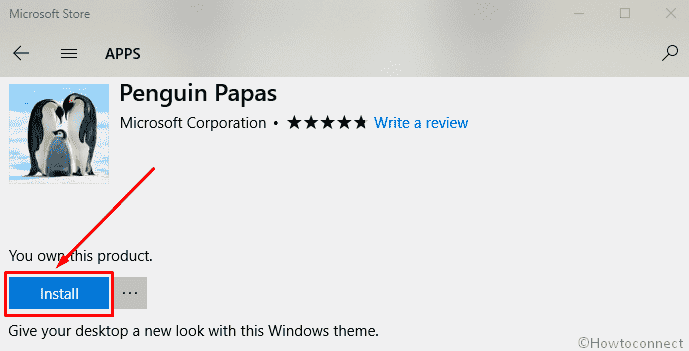 Step-3: Right click on the desktop and select Personalize, the last option.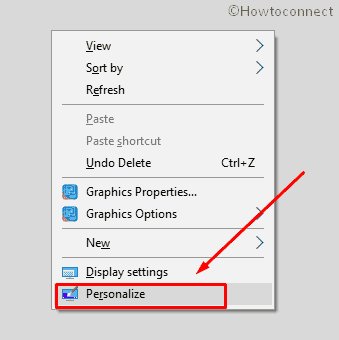 Step 4: Select Themes from the left column, go to the right side and click on Penguin Papas.
Enjoy the penguin diving in the sea themes.
Read – How to Get More Themes online From Store Windows 10
What's new in Penguin Papas Theme?
The penguin is considered the most caring parent animal in the world. There are 18 sets of HD quality parents caring themes which you will get free for just sign in to your Microsoft account. These themes can only be used as wallpapers. However, if you wish to get more related themes, you can buy it anytime. To buy paid themes, you have to click on the "Get the app" link, which has been provided on its official website. You can also get these themes up to 10 by installing Microsoft account in windows ten devices using Microsoft account.
Penguin Papas Theme for Windows 10 and its feature
Watching living creatures such as Penguin diving here and there is no doubt a wonderful experience. Natural beauty in itself is a unique thing to watch. Coming to themes, it acts as the decorating skin of the system. It is the combination of pictures, colors, and sounds.  It can be adjusted according to one's wish. Some users prefer the Windows logo while others want to change the wallpaper or screensaver on a regular basis.
Parent's child relation is unique in nature. Now show this relation in your desktop and decorate your wallpaper with caring nature free of cost. These HD quality themes are third party software designed for Windows 10. If you already have the penguin papas wallpaper on your desktop, is a very big chance that you will get enjoy this lot.
Note:-If you want to get penguin papas you must have Windows 10 version 14951.0 or higher required on your system. The file size of this theme is Approximate 14.34 MB.