If you are encountering Ctfmon.exe Unknown hard Error in Windows 10 and don't know how to fix the issue then you are on right location. You might have experienced taskbar not working, disappearing desktop icons or black screen earlier. But this issue is very annoying as the message keeps popping up on the screen even you do nothing. These types of problems are mostly caused by over usage of memory especially while playing a game. It may also happen because of slow processing of the system or faulty/outdated or incompatible drivers present on the computer.
The "ctfmon" is a background process that works to recognize language speech (like onscreen keyboard inputs for Asian language), handwriting and other user input services like pen, tablet etc. It indicates that there is corrupt/missing software exists in your operating system which is hampering the process by causing bugs. In this context, we are going to discuss the reasons and most likely solution to resolve Ctfmon.exe Unknown Hard Error. Let's move ahead.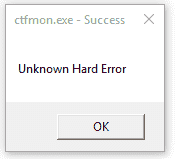 Ctfmon.exe Unknown Hard Error in Windows 10 Solutions
Here is how to fix Ctfmon.exe Unknown Hard Error in Windows 10 –
Fix-1: Clean boot in Windows 10
Clean boot is pretty handy to diagnose startups or services which might lead to Unknown Hard Error in Windows 10. Before following the steps make sure to log in to the system as an Administrator.
Step-1: At first, Press  Win+R shortcut key together using the keyboard to open the RUN dialog box.
Step-2: Type msconfig and then hit Enter. This will open the System Configuration wizard.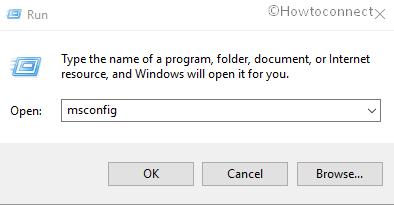 Step-3: Now go to the General tab and make a click on radio button of Selective Startup. Uncheck the box located beside load startup items.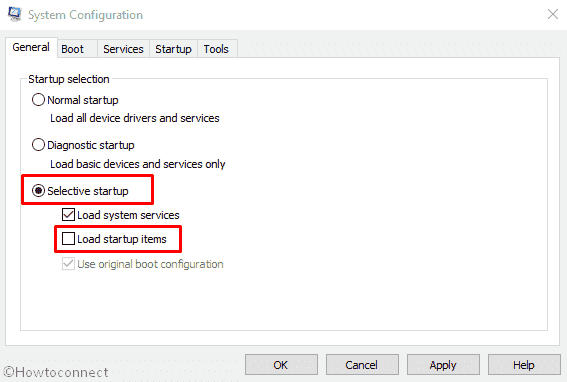 Step-4: After this, switch to the Service tab and check the box of Hide all Microsoft services from the bottom left corner. At last, do a click on the Disable all button.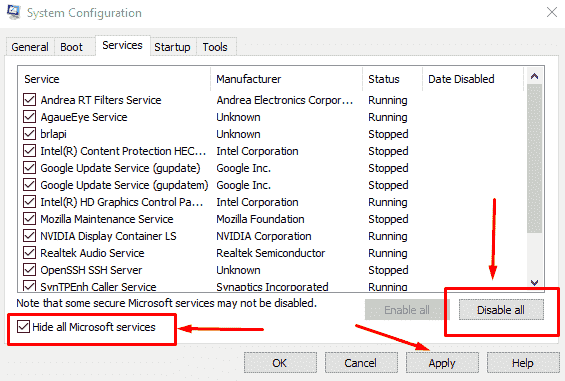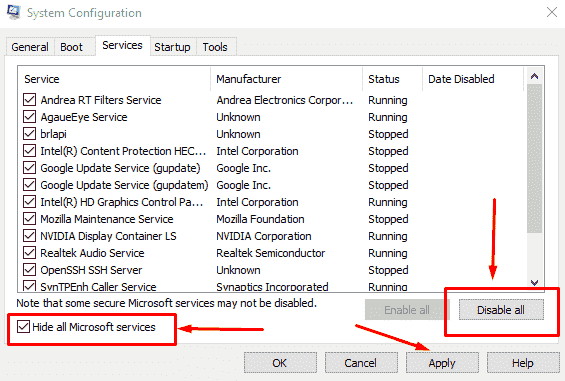 Step-5: Once done, perform a click on Apply and then OK button to save the changes.
After going through the above process, Reboot your PC. This may fix the error ctfmon.exe Unknown hard error.
Fix-2: Remove Recently installed Software Changes in Windows 10
If you have got this issue after installing a new software then you can uninstall that particular application and re-install it later to check if that is causing the problem.
To do the same follow How to Completely Uninstall Software From Windows 10.
Fix-3: Detect Corrupted System Files by using SFC/Scannow command
Windows 10 may have some corrupt or malfunctioning file that is causing Unknown Hard Error. To repair follow the below procedure –
Make a click on Cortana and Type cmd in the search box. When the result appears, do a right click on Command Prompt and Select Run as administrator.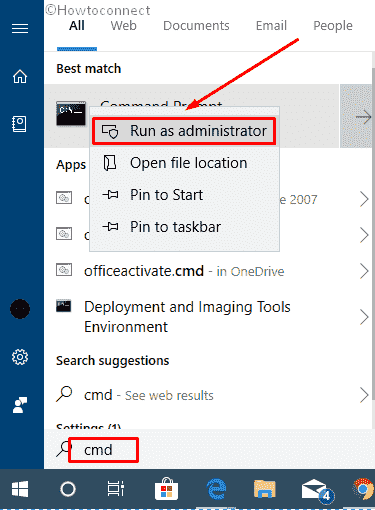 Thereafter a UAC will show up. Perform a click on Yes to continue.
Once the Command Prompt window comes into the view, type sfc /scannow command and then hit Enter.
This process by-default scans full system to find out the corrupted file and automatically repair the damaged program.
Fix-4: Use check disk Command to fix the Unknown Hard Error
If you have applied the above process and the trouble continues to persist on the computer, you can check the hard disk as sometimes broken hard disk may cause an Unknown hard error. The following steps will help you to check hard disk related issue-
At first, once again open the Command Prompt using administrator privileges.
Now type the chkdsk /f /r after blinking cursor and press Enter button using the keyboard.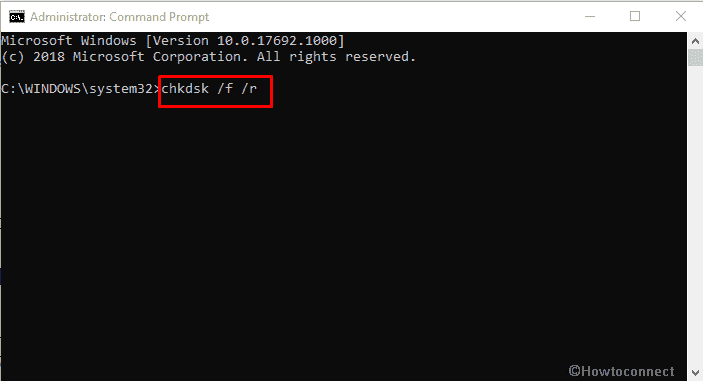 The above command will automatically scan fault in the hard disk and remove it if possible.
Fix-5: Update drivers

Unknown Hard Error may cause if faulty or outdated drivers are installed in the system. Incompatible Windows drivers can create various issues like Bluetooth not working, touch screen issue, no Wi-Fi available etc. Sometimes these faulty, missing or outdated drivers can cause serious issues with the PC like Blue screen or Black screen error.
Therefore it is always good to keep the installed drivers up-to-date to avoid such issues. To do this follow Update All Drivers in Windows 10 Simultaneously.
To function your PC smoothly, you can always conduct a malware or virus scan on Windows 10. This will help you in detecting culprit which might lead to this type of error. If the error still persists even after following all the methods described above, you might have to restore the system or fresh install Windows 10 on your computer.
Repair any Windows problems such as Blue/Black Screen, DLL, Exe, application, Regisrty error and quickly recover system from issues using
Reimage
.