Win Tonic is a complete web and Windows protection set that allows to clean disk space and improves system speed to a greater height. This tool gives security to the Windows PC internally as well as from the online world. Win Tonic is till date the top optimization software to speed up the system. You can wipe off the annoying files, discard private information, and increase the browsing speed in order to enjoy a cleaner and faster PC.
An array of strong security tools helps to increase browser security and prevent online harmful threats on Windows PC by blocking infected sites and downloads. This lightweight software removes temporary files, memory dumps, unwanted data and privacy traces. It supports complete browser protection on major browsers like Chrome, Firefox, and more. You can also reclaim lots of unused storage to get more free space. On top of that, it also allows claiming back lots of unused storage thus giving much more free space. Scroll down to know more about this interesting software.
Win Tonic: Top PC Optimization Software for Windows 10
Download Win Tonic
Step 1 – Land on this page https://download.cnet.com/Win-Tonic/3000-18512_4-77704130.html to download Win Tonic.
Step 2 – Work as per the onscreen guidelines to finish off the installation process also.
How to use Win Tonics
Step 1 – Once the installation gets completed the software will start working itself. Else, Launch it and select the option Start PC Scan from the lower part of the interface.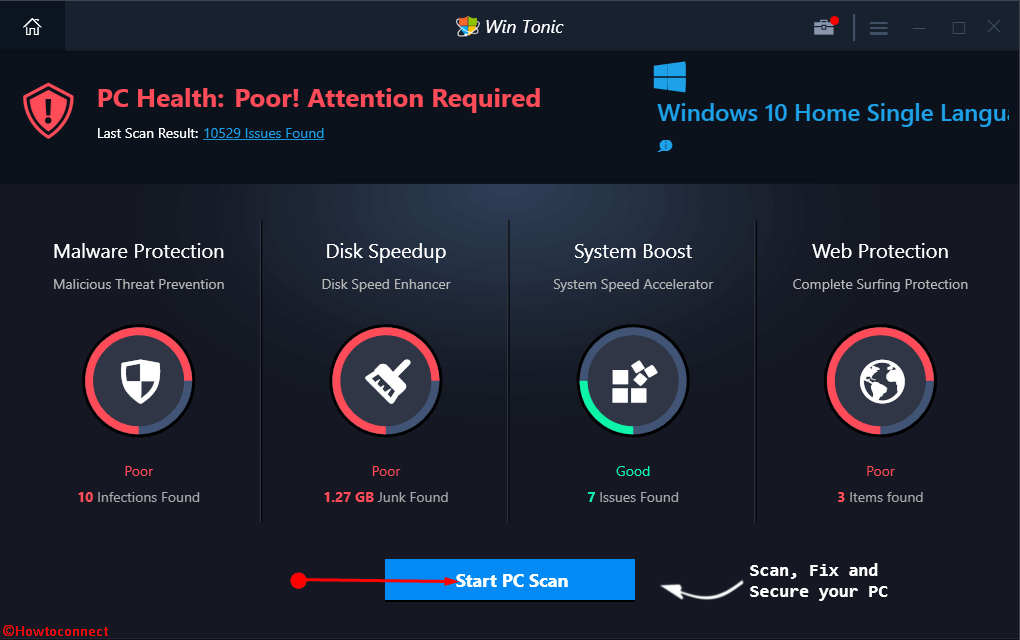 Step 2 – Here you need to have some patience till the scanning completes totally.
Step 3 – After the scanning ends, Win tonic shows the number of issues found on your computer. You see errors category wise as for Infections in Malware Protection, Junks in Disk Speedup, Issues in System Boost and Items Web Protection. Click on Fix All Issues.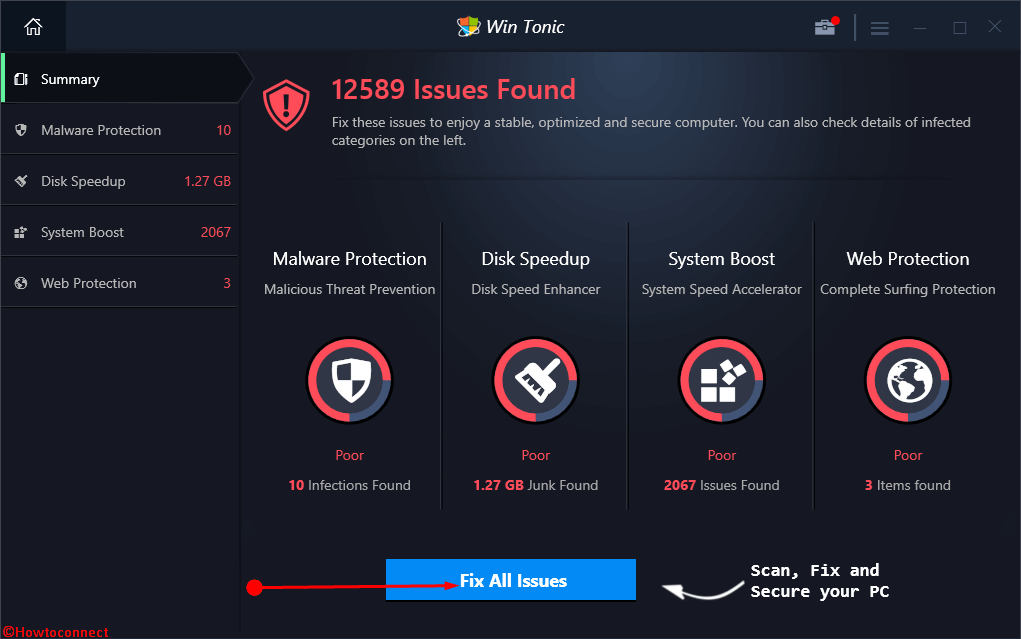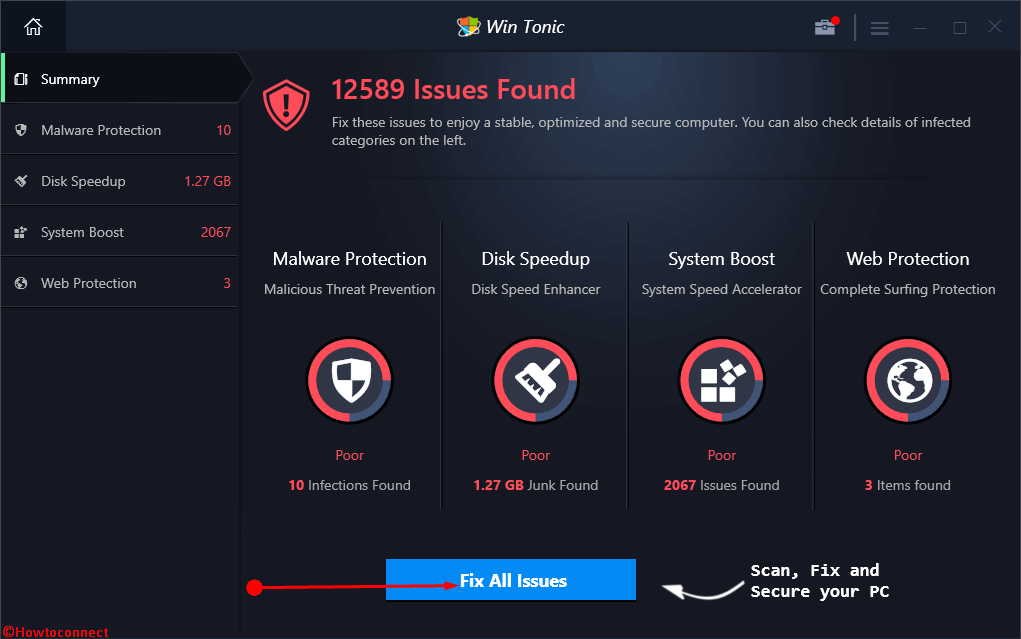 Step 4 – You get a charge list to fix all the detected issues. Obviously, at first, you will like to use free facilities, so choose the last by clicking on the round radio button. Finally, click Free Cleaning. Note that the free plan provides only to Speedup and Optimize Windows PC.
Step 5 –  Now a box prompts asking your permission to clean the issues. Select Yes to permit for further actions.

In case, you prefer cleaning all the other threats then you need to pay. This will also subscribe the app thus letting you continue with the work.
Opinion
Acknowledged and trusted in the industry for its unmatched security to the Windows PC, Win Tonic covers up threats from viruses and harmful software thus keeping the privacy intact. Even this tool easily boost startup time and several optimizations. So download Win Tonic, you will find it worthwhile.