Today, we are going to share you How to Download Windows 10 October 2018 Update ISO File. Like every year, Microsoft has come up with the second biggest buzz of this year. Commonly you receive this version automatically but when you are technology freak or the update fails then you need to download the ISO file manually.
Microsoft has released the Windows 10 October 2018 Update today with multiple ravishing features and improvements. In certain cases, when you haven't internet access and want to enjoy the latest version you can use the ISO File and perform clean install. Microsoft officially offers Media creation tool that lets you download this file as per your convenience. Once you grab it you are able to carry the same in a USB drive.
Way to Download Windows 10 October 2018 Update ISO File
Here is How to Download Windows 10 October 2018 Update ISO File –
Step-1: Initially, Type edge in the Cortana search box and when the result comes into the view, hit Enter.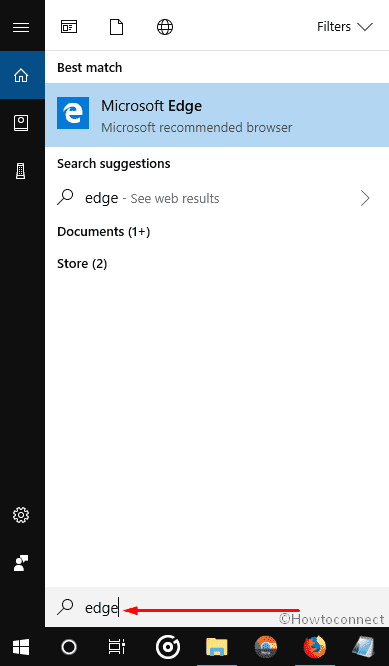 Step-2: On the following Windows visit this page, reach Create Windows 10 installation media section. Click on Download tool now.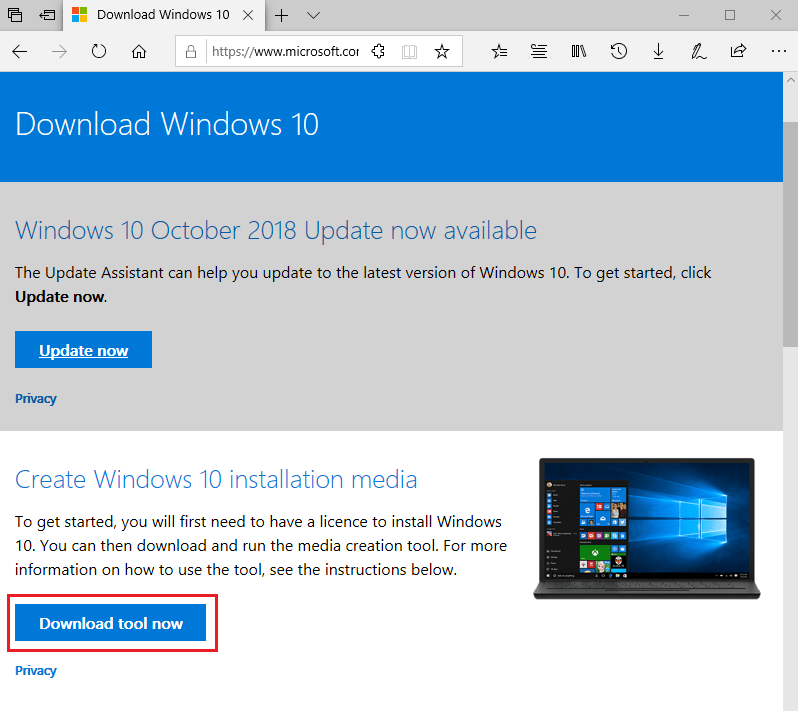 Step-3: You may either download the Media Creation Tool or Run it immediately from the Webpage. We are clicking on Save to initiate the process.

Step-4: Once the download is complete, navigate the file location where the tool is saved. Do right click on MediaCreationTool.exe and Select Open.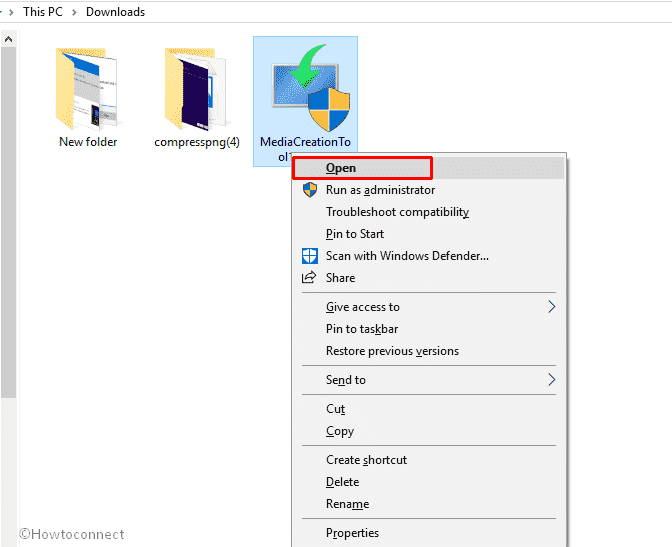 Step-5: Next, A UAC will prompt up into the screen, click on Yes to give permission.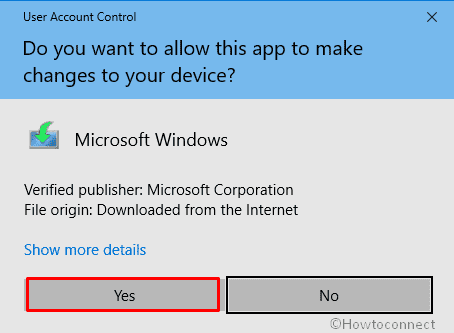 Step-6: Here, you will view Getting a few things ready page for some time with revolving dots. Wait until the Windows 10 Setup wizard brings up Applicable notices and license terms. Click on Accept to move forward.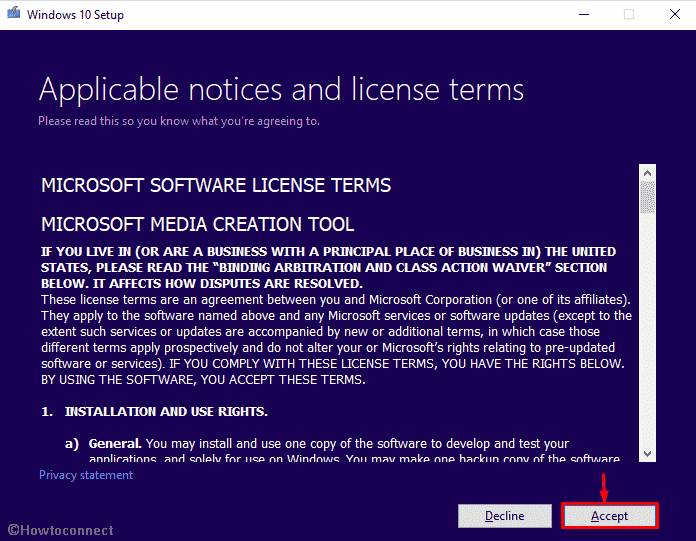 Step-7: To Download Windows 10 October 2018 Update ISO File (1809), check the radio button of "Create installation media (USB flash drive, DVD, or ISO file) for another PC" and click on Next.
Step-8: On the Next page, you will see that the system automatically detects the Language, Edition, and Architecture for your computer. But if you want to change it, use the dropdowns menus. Click Next.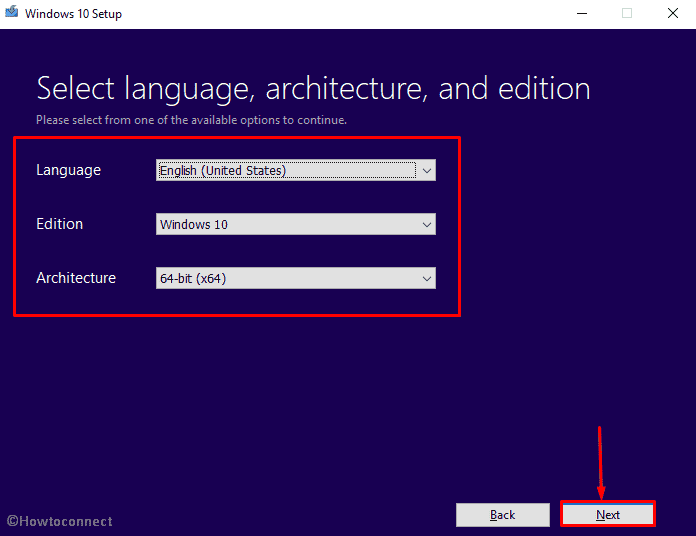 Step-9: Proceeding forward, Click on the radio button of ISO file to select it as media.
Step-10: Next, Choose the location where you want to store the copy of ISO file and then Press the Save button.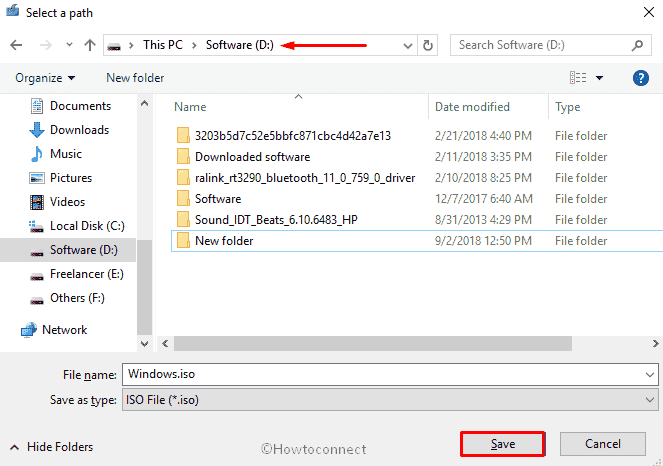 Step-11: You will view that download is progressing in percentage. Once it's 100% complete, click on Finish.
Note- The file is nearly 8GB. So, you need to wait patiently as the downloading process will take time depending upon your internet speed.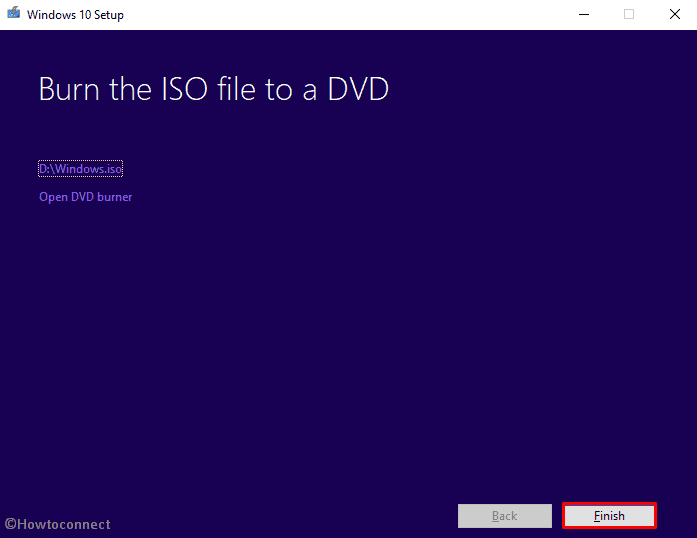 Now are ready to Make Pendrive Bootable for Windows 10 to install the Windows 10 October 2018 Update.
That's all!