Often we need a proper download manager with the purpose of downloading multiple huge files like movies,  audio albums, software from the internet. The role of EagleGet download manager is important because it resumes added download tasks in case of internet connection is lost.
A new free of cost download manager named EagleGet provides an organized user interface and all-in-one features like YouTube videos grabber, MP3 downloader, and much more. EagleGet supports higher multi-threaded technology to increase download speed by dividing files into numerous pieces as well as transmitting them at the same time.
How to access EagleGet Download manager
When EagleGet downloader runs after completing an installation process, it integrates as supported add-on in browsers automatically such as in Firefox, Google Chrome, internet explorer.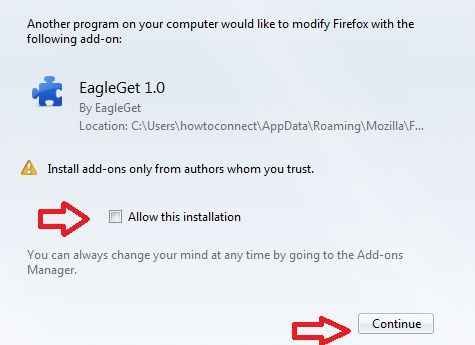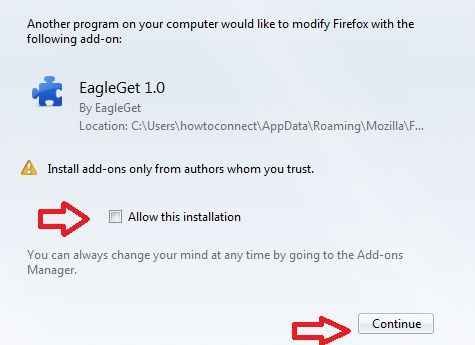 The EagleGet downloader identifies link of downloaded content by default at the time you visit a webpage to start download process. In this situation, it displays a download button along with a pop-up window that contains items name and storage paths.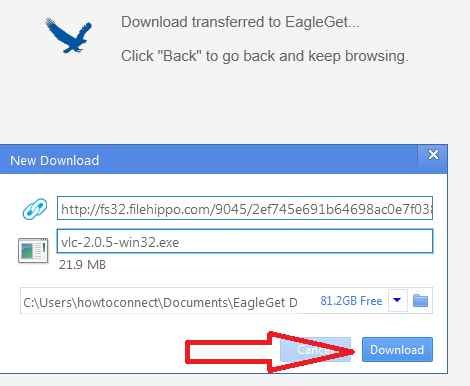 If you want to add a link of download item yourself then go to nearby the download link of current web pages. Next, press right-click on the download link and select download with EagleGet option in the context menu panel on a browser.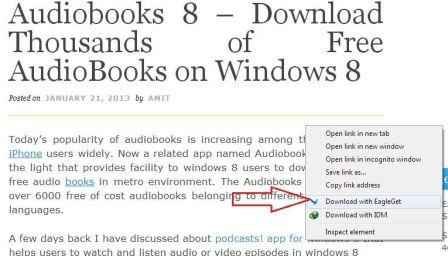 As soon as you begin the multiple download tasks, a little floating window prompts on the desktop. It denotes the entire active download tasks.
Click on More button to bring up EagleGet downloader settings window.