Apple has lots to offer to young students and budding entrepreneurs. It has kept no stone unmoved in creating great apps, which help students in a very creative way, and business apps when they turn old enough to serve the world:
Educational Apps

This is a very fun app for every elementary school child trying to learn the basics of mathematics such as addition, subtraction, multiplication and division. This app teaches all the basics with various interactive quizzes and much more.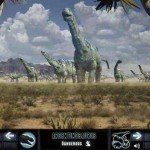 This is a must have for every dinosaur lover who craves to keep these Jurassic creatures as their pets. This app helps in creating the zoo. It provides all the information in a very interactive way. The people possessing this app can become the most knowledgeable people of these creatures.
Powers of minus ten-Cells and Genetics:
This app should be possessed by every geneticist or  genetic students or of a similar field. As the name suggests this app provides every single information of that tiny thing whose size is the power of minus ten – the cell. It provides lots of key information regarding the cell cycles-mitosis, meiosis. It is highly praised by all the Science teachers.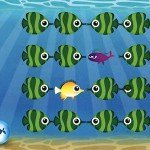 The name really deserves praises as all the teachers of this school are fishes. Children will love this app as they see amazing fishes interacting with them and transforming into numbers and alphabets which they can never forget.
Intro to Letters, by Montessorium:
This app teaches every newbie alphabets through reading, writing, pronouncing and phonograms. It possesses a special recording section which helps in pronunciation.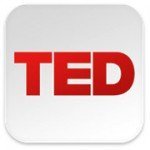 This is a must possess app by every student who aims or has a new vision in transforming this world. This app provides the entire TED library with videos and Audio of some of the great visionaries of the world.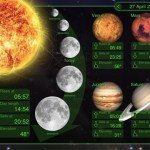 Just as a telescope is necessary for every astronomer, in the same way, this app is also necessary for every planet lover. The user is just one tap away in knowing the secrets of the universe. The only requirement is to place the iPad towards the sky, and this app gives every information of the star or constellation present overhead.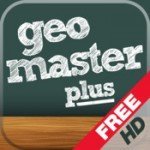 Phileas Fogg and Passepartout would have completed their trip around the whole world in much less tome had they possessed this app. It provides information of every country , city and even provides many unknown interesting facts about them.
BUSINESS APPS  
Roambi Analytics Visualizer: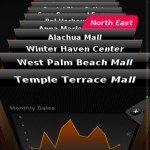 This app removes the burden of carrying heavy papers and important documents of the company . it provides every necessary information required on the go. The data can also be turned into secure Dashboards which helps in viewing minute information.
CNBC Real- Time for iPad:

This is a must possess app for every stock exchange marketeers. The user can stay up to date with the latest stocks and create own stock watch lists. The real-time quotes are also available before, during and after NYSE and NASDAQ market hours.
MicroStrategy Mobile for iPad: This app as the name suggests provides strategies. Business reports, documents and Dashboards can be viewed, and decisions can be made anywhere.
E*TRADE Mobile Pro for iPad:

 This app helps the on the go traders to trade anywhere. This app helps the possessor in stay top of investments real-time streaming quotes, online watch lists access and much more.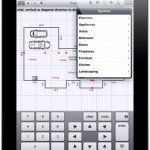 Viewing this app would make any person dream of becoming an architect. It simplifies the online site information gather and helps in drawing floor plans.