The most promising virtual assistant Cortana has got more potentialities as she is now getting linked to Dynamic CRM. As known to most of you, Dynamic CRM is a "customer relationship management" solution package (aka abbreviation) which basically bestows the companies to perform in a smarter way, especially building up the relation between the company and its customers.
From Microsoft, the first enterprise solution to get merged with Cortana is Dynamics CRM and you can acquire the benefit of handling the rapport between your organization and its customers and can also supervise the latest reports and announcements of marketing and sales department. Since we don't hold up Dynamics CRM account and thus, cannot jot down its exact functionalities with Cortana but based on the previous connections, users are likely to retrieve latest reports and notifications of sales and marketing.
How to Enable Dynamic CRM in Cortana in Windows 10
Outspread the Cortana on the screen and thereupon click the three tiny horizontal lines on the upper left of the raised bar.
A list of many items will be itemized, opt the second entry labeled as Notebook.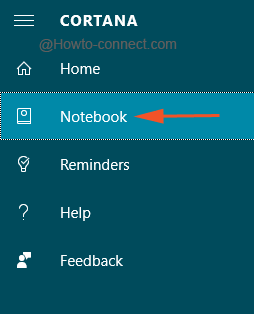 The next bar will exhibit various entries, click Connected Accounts, second from the top.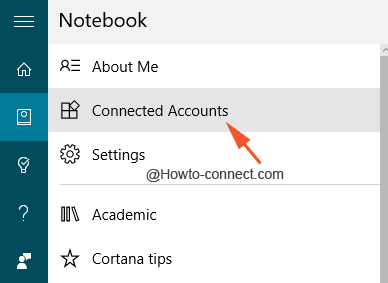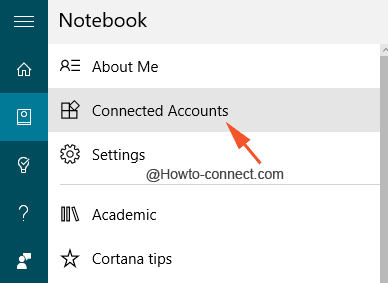 Now in the subsequent bar, glance for an entry labeled as "Dynamics CRM", click on it.
A brief analysis will be presented, thereupon click Connect button.
A separate medium sized window will materialize and will ask you to enter the web address of your CRM account and thereupon click Connect button.
Well, Dynamics CRM is not the only service that is appended to Cortana. Also, this is not the single service that is bestowed on you to get linked with but five more services like Xbox Live, LinkedIn, Microsoft Health, Uber and Office 365 are put forth for you to get merged with. If you hold up a Dynamic CRM account, grab a shot of it and enlighten us more on this subject.