Mozilla bags another achievement as its Nightly version ultimately holds the ability to Enable Wayland Support on Firefox. Wayland is a more secure replacement for the X11 display server which eliminates the set of technical issues that X11 had. Previously you had to manually build Firefox with Wayland but now things are different. However, being experimental, this support is not enabled by default. It eventually signifies that you have to still use XWayland.
To Enable Wayland Support on Firefox, you need to assign the environment variable GDK_BACKEND to Wayland. Mozilla considers this to be an important milestone. However, since it is in the experimental stage, Mozilla might take lots of time to enable Wayland support by default.
Way to Enable Wayland Support on Firefox
Here is How to Enable Wayland Support on Firefox –
To confirm that your Firefox is running with Wayland support enabled, here is what you need to do or check.
Step-1: Launch Mozilla Firefox and type about:support on its address bar (see snapshot).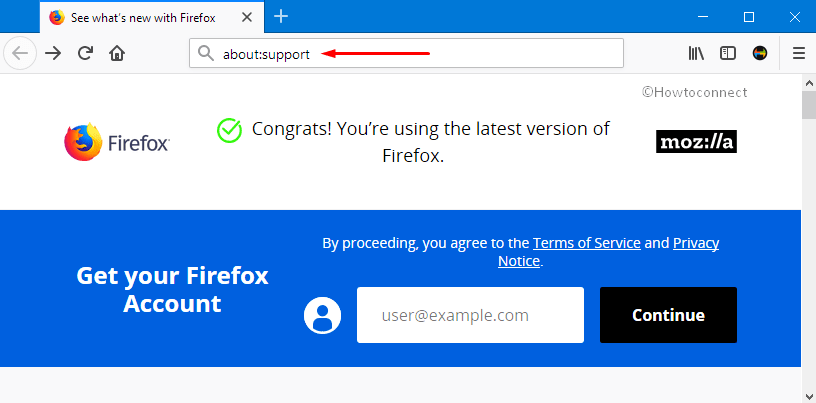 Step-2: On the following Troubleshooting Information page, scroll down to the Graphics section. Here, on the left column, locate two features namely WebGL 1 Driver WSI Info and WebGL 2 Driver WSI Info.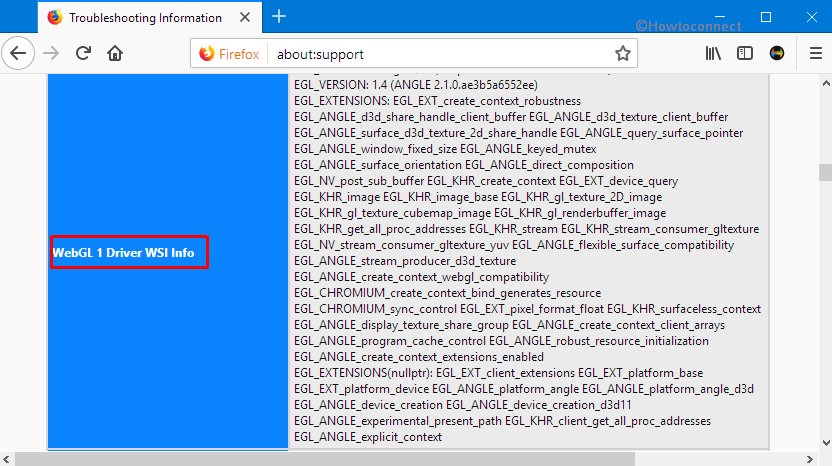 Step-3: If it describes EGL on its corresponding pane, it means that Wayland Support is enabled in Firefox.
Step-4: But if it says GLX, then, unfortunately, it does not enable Wayland Support.
Mozilla is experimenting on various features on the browsers such as Photon Animations in Firefox Quantum, Pocket, Address Bar Suggestions, Xmarks Sync. Enabling Wayland will add a new milestone.
See the instructions to Turn On / OFF legacy Extensions in Firefox 57.
If you don't need to take snapshots using the browser regularly you can disable it by following – How to Turn On / Off Screenshot Tool in Firefox.
If you are getting unwanted add-on then follow How to Turn off and Delete FlyWeb in Firefox.
That's all!!!