Particular love for winter and want to show the season simulacrums on the desktop? Snow Sculptures Theme for Windows 10 is the best option for you. The theme includes 14 images free having adorable snow people families, magnificent castles and intricate trains, marvel at the glittering creations. See
Windows 10 Christmas Themes for 2018
If you are an aficionado of winter season Microsoft you can download Snow Sculptures Theme for Windows 10 from Microsoft Store free. The desktop wallpapers are e interesting and catchy. Given below is where or how you can download the Snow Sculptures theme for Windows 10?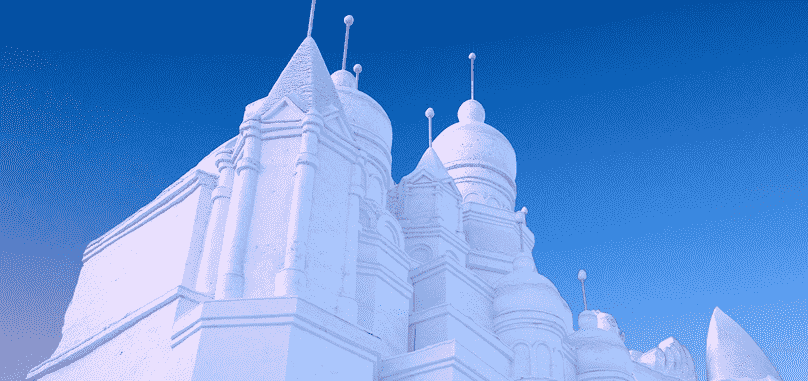 How to Download and Install Snow Sculptures Theme for Windows 10
You can easily download Snow Sculptures theme from Microsoft Store using the steps –
Step-1: Click here to visit Microsoft's official page for the theme.
Step-2: Click on Get.
Step-3: Once Microsoft Store window opens showing the theme, click Get.  Wait  until the app gets installed
Step-4: You can see "Launch" or "Apply" in place of "Get" after downloading the theme. Click on it.
Step-5: When the Theme Setting window opens, select the Snow Sculptures Theme for Windows 10.
There are some basic system requirements needed for the installation and configuration of Snow Sculptures theme for the Window 10.  You must have Windows 10 version 14951 or later installed. The app is compatible with all of the x86, x64, and ARM architecture.
The theme is available in the personalization section of Microsoft store and occupies approximate 10.62MB. After you have signed in using Microsoft Account you can install Snow Sculptures app on maximum ten Windows 10 devices.
This is a beautiful high resolution theme that has got 5 stars review in Microsoft store. So give your desktop new look with the 15 wallpapers in this awesome app and enjoy the winter in a new style.
That's all!!!