A long time ago, we had to store our essential large files in computer, because there was no external memory space. If some like floppy disk, small hard disk were present, they had very small space. Now, here is another scenario and you may store your data not only in MB or GB, but also in TB (Terabyte = 1000 GB) in Hard disk. As a result, we need not delete old files that are very large and occupy a mass space.
Now a days, Besides local storage of hard disk, the roles of several recognized cloud storage services for example Google drive, Dropbox and skydrive are valuable too. These let you to store in and recover your important documents from cloud account.
With the intention of checking out and controlling every data with cloud services, you need good File Manager app. For Windows 8,  File Brick app is compatible file manager app that renders you to control cloud accounts on single place very easily.
How to install File Brick app in Windows 8 from Windows Store?
Launch metro search window and type "file brick" to search it from windows store.
In the search pages, select File Brick app and next click install button.
Features of File Brick App –
The main page of File Brick app displays multiple shortcuts for contacting these three storage sections like Local, Cloud, and Neighbor. The Cloud section allows you to contact store, saved in your cloud accounts.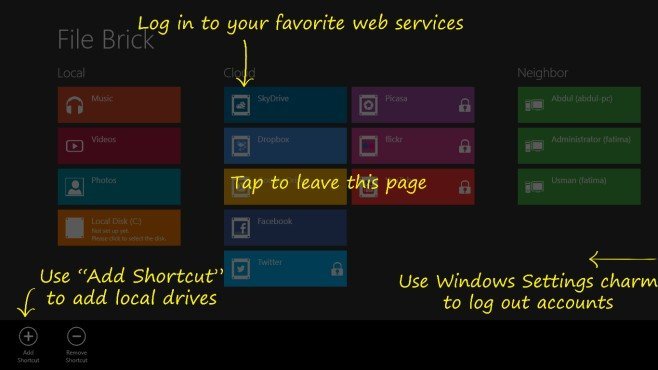 It is needed to remind that

skydrive

, Google Drive, Facebook, and Dropbox are used free of cost. In order to access twitter, Picasa, and YouTube, you will have to purchase full version of File Brick app.
The Neighbor section allows you to contact the network connected computer and access shared contents.
While you choose any item by right-click,  it prompts settings panel at the bottom. It is used to carry out each type of file management actions.
With the intention to add more shortcuts for any local or network folders on the main interface click Add Shortcut button.
In the app settings menu, you can identify cloud storage accounts that you wish to display on main app screen.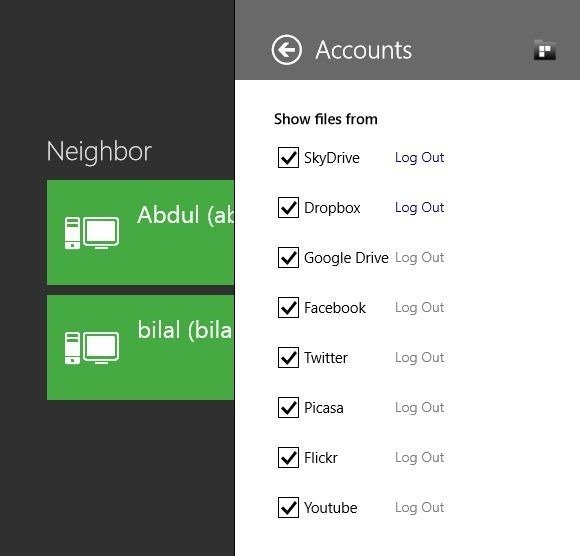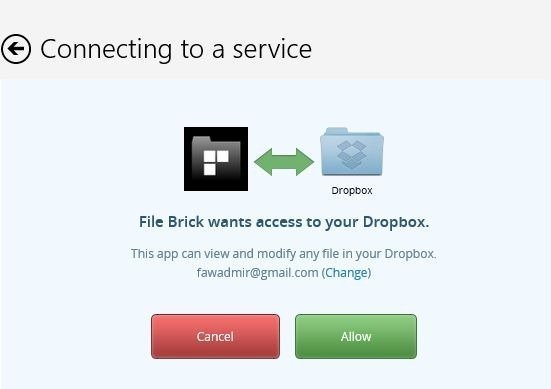 Download File Brick app from Windows Store