In recent days, a great number of users are struggling with the messy patches found under the frequently sent plethora of updates. When they confront with errors, they need to detect the detailed information about the patches and files. In the other scenario, the advanced techie users are always involved in the investigation of something new and specific in the updates. This topic is targeted to both types of users and elaborates on how will they Find Extra Details of Updates Installed on Windows 10 system.
Microsoft employees pass through great effort to prepare the updates and details of all the patches and updates are presented on the official website. So if you are either needy or curious you can access the webpages.
How to Find Extra Details of Updates Installed on Windows 10
Strike on the combination of Windows and I keys, hover and click on the – Update & Security – block, the very first, on the spread out Settings control panel.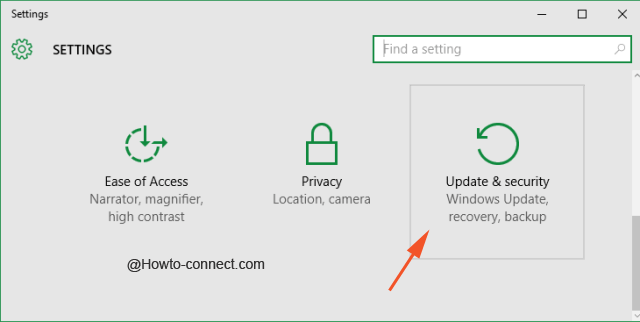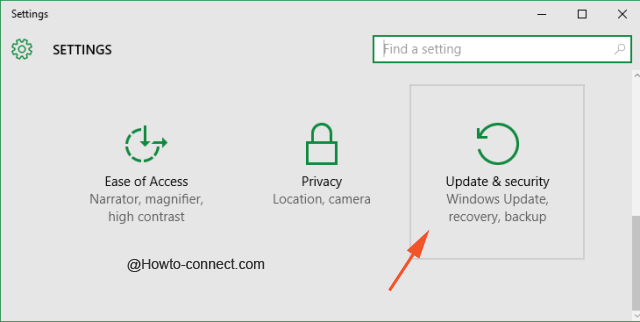 On Windows update section, move towards the right flank and perform a click on "Advanced option" link placed at the lowermost portion.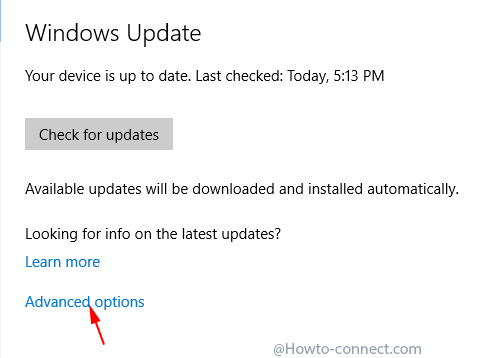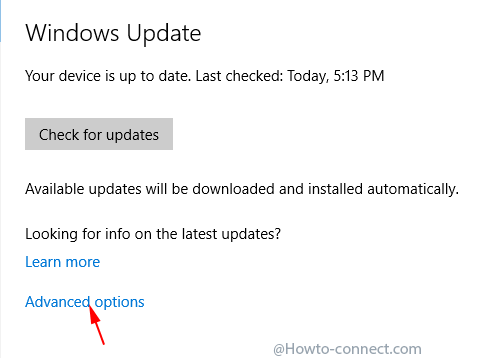 On the next Window hit the link shown on approximately middle part and written as "View update history"
You come through a compilation of all the Windows 10 updates remitted to you and indicating specifically which one has been installed and which has gone failed with respective dates.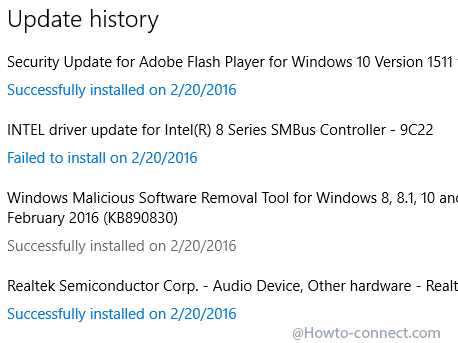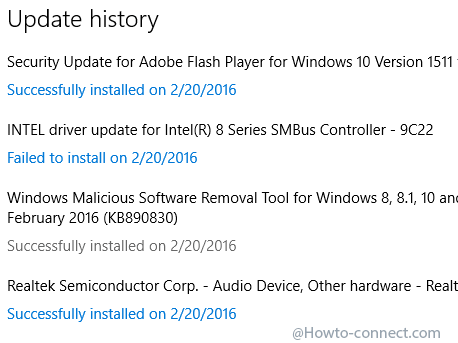 Execute a click on the concerned link regarding which you are endeavoring to Find Extra Details of Updates Installed on Windows 10. A popup prompts upward and shows something more regarding the update, click More info link.
You are navigated to a web page in the default browser comprising the full report on the update.
Read your needed information and proceed.
For each of the Update, a specific page is found on the Official website of Microsoft where you are taken to. The page comprises summary, more information, the patch to download, extra and methods for its application of this tool if it becomes necessary. This is a full panorama of the information you are finding for.