Mozilla is going to include Fingerprinting and Cryptomining Protection Support in Firefox 67. The company will further strengthen user's privacy with standard, custom and strict blocking. This measure aims at hindering the attempts of some sites and JavaScript crypto miners for fingerprinting users.
Well, given Mozilla's concern and stance for user privacy and protection, this has been a long due initiative. Now, they plan on improving these features with cryptomining support in Firefox 67. Moreover, the whole content blocking scenario can be a little messy and somewhat affect its revenue. Read on to know more about the new privacy and tracking protection features.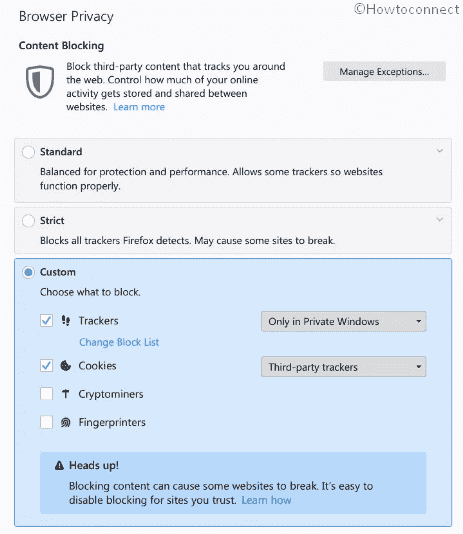 Fingerprint and cryptomining protection support to empower Firefox 67
Fingerprinting is a technique which is used mainly to track people from certain connected devices by marketing agencies and companies. Nowadays, this method is used by some cryptominers for mining cryptocurrency using the device info. Addition to the whole illegitimate tracking thing, this activity causes high power consumption resulting from CPU action. This can be a frustrating scenario for a user.
Mozilla gave some signs of fingerprint protection that support in the mid of previous year in the form of "extensions". In Firefox 67, users will be able to see those options by clicking on the site-information icon (found near the URL box). You can also find them in Settings' privacy options.
We still need to see to what extent this step goes successfully. Mozilla has always been serious when it comes to the matter of privacy and security. The recent previous versions have some content blocking feature. Altogether, they further the tracking-protection attribute of Mozilla.
Note that the content and tracking blockage may, in some cases, prevent some of the sites' functionalities. If it is necessary, you can allow tracking for some websites. It is possible to do so through the manage exception option in the content blocking settings.