0x80248014 Windows 10 Update Error usually occurs while updating the PC. Moreover, the issue also happens when you make an attempt to update apps from Store, for Windows Defender and Virus scanners of Microsoft Security Essentials. Stop code of this error stands for WU_E_DS_UNKNOWNSERVICE.
If you encounter this problem, in any of the situations on your Windows 10 system then attend to the following solutions and get rid of.
0x80248014 Windows 10 Update Error WU_E_DS_UNKNOWNSERVICE Solutions
Solution-1: Scan and Repair Windows System Files
Carrying out a keen checkup for corrupted Windows would ensure that they are not responsible for this error. You can perform the check using following guidelines.
Step-1: Type cmd in search box beside the Start menu. When Cortana displays Command Prompt on the top, conduct a right-click on it. From the menu, click Run as administrator.
Step-2: When the black window of Command Prompt shows up, insert the following command and hit Enter key.
sfc/scannow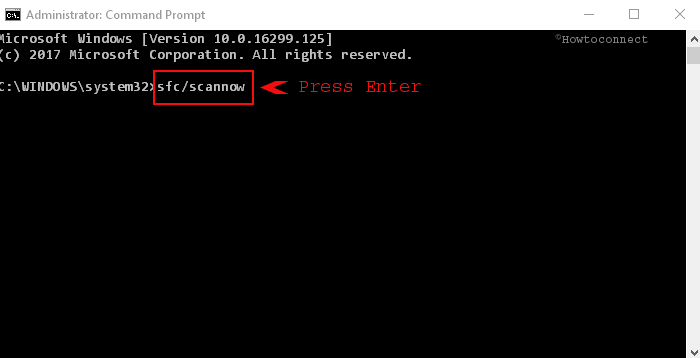 Step-3: Wait until the scanning process gets over. Based on the scan result, the built-in tool tries to resolve the broken or damaged files.
Read more about SFC /Scannow, DISM.Exe, CHKDSK Windows 10.
Solution-2: Reset Windows Update components Manually
If no damaged files are found using the above-mentioned solution, you can move ahead to reset Windows Update manually. Upon successful completion of this process, you can be sure that no update package is responsible for this error. Let's have a glimpse of the steps.
Step-1: Write cmd in the search box located at the taskbar. Next, put a hold on Ctrl-Shift keys and instantly hit the Enter key.
Step-2: When the black panel shows up, type or copy/paste the following commands for disabling the "Windows Update Services, Cryptographic, BITS and MSI Installer" respectively. Type one at a time and press Enter button after every command. 
net stop wuauserv

net stop cryptSvc

net stop bits

net stop msiserver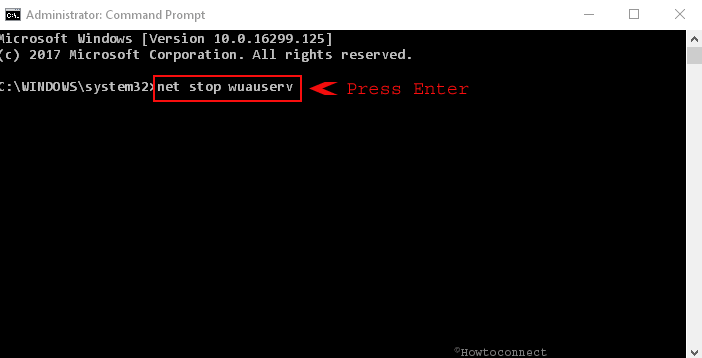 Step-3: Moving ahead, you need to rename the folders "SoftwareDistribution and Catroot2". For this, copy-paste or type the given commands and press Enter.
ren C:\Windows\SoftwareDistribution SoftwareDistribution.old

ren C:\Windows\System32\catroot2 Catroot2.old
Step-4: Now start the services by executing the below series of commands. Like earlier hit Enter button after inserting each of them.
net start wuauserv

net start cryptSvc

net start bits

net start msiserver
Step-5: Reboot the computer after leaving Command Prompt. The error should be resolved by this time. If not, proceed forward for the next method.
Solution-3: Reset Windows Store
Step-1: First & foremost, press Win+ R keys with a view to open the Run dialog.
Step-2: Type WSReset.exe command in the text box of Run and hit the OK button.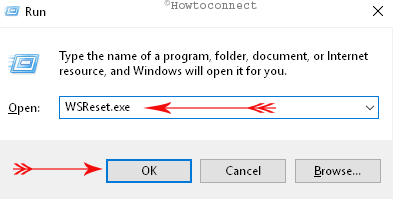 Step-3: Wait for some time as this launches Microsoft Store automatically
Solution-4: Perform a Complete Restart
Sometimes services which are not crashed can also cause the error. You can reboot the Windows with an intention to restrict this.
Step-1: Go to the Start Menu and click the Power button. Now, keep a hold on the Shift key and click the Restart option.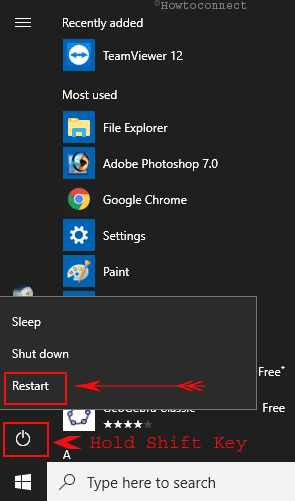 Step-2: It will allow the computer to a complete Restart and will finally take you to Windows PE.
Step-3: Now Restart the PC from here.
Difference between a normal restart and this one is, it will reload all the services as well as drivers too.
Solution-5: Remove third-party anti-virus tool
It was told many times that "Windows Defender in Windows 10" is an advanced and secure tool than any other foreign antivirus scanners. Additionally, using such a third party app causes 0x80248014 Windows 10 Update Error WU_E_DS_UNKNOWNSERVICE too. Therefore, removing the tool completely can also cure the problem. Moreover, you need to use vendors clean tool also to entirely remove its leftovers.
Solution-6: Remove Blockade from Windows Store
Tuning and security tools like O&O Shutup may sometimes ruin the capability to download Store apps. Due to this inaccessibility of Store, 0x80248014 Windows 10 Update Error WU_E_DS_UNKNOWNSERVICE appears. You can remove the blockade of the Store b the following instruction.
Step-1: Write gpedit in the search box located beside the Start Menu. When you see the same gpedit command on top, hit Enter.
Step-2:  Reach out to the following path on the Group Policy Editor –
Computer Configuration/Administrative Templates/Windows Components/Store
Step-4: On the corresponding right pane, look for the policy "Turn off the Store application" and double-click on it.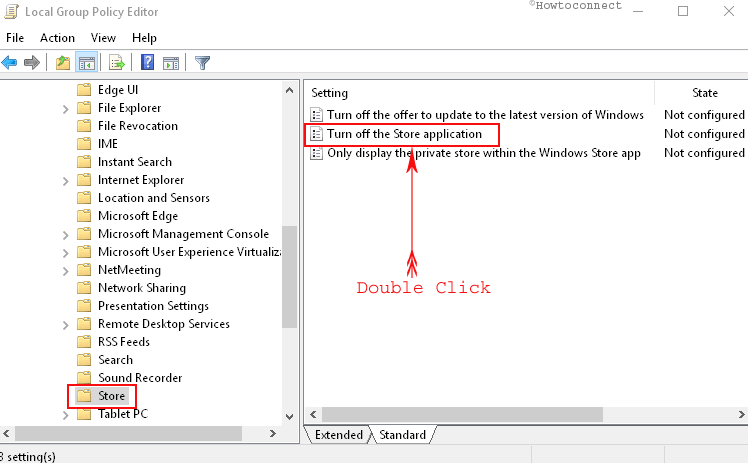 Step-5: Click the Enabled dot in the window that opens. Lastly, click Apply and OK buttons to make the Store changes effective.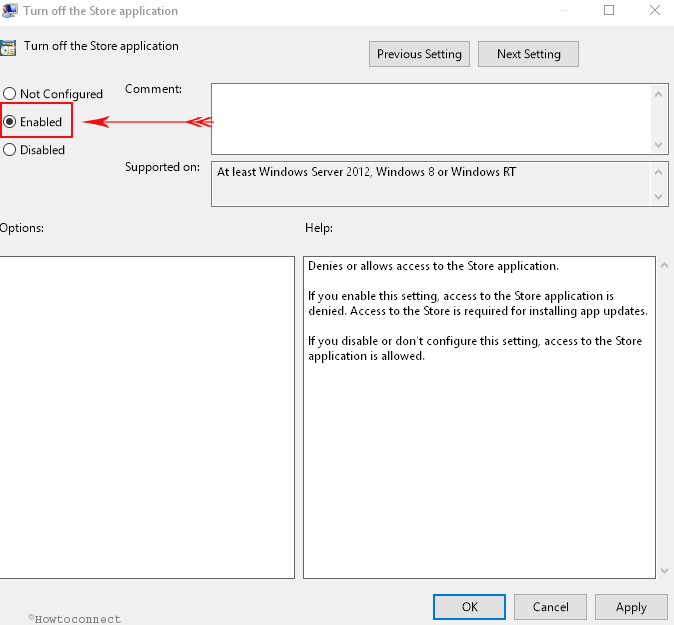 Experts are with a view that this error is associated with the following message –
"WU_E_DS_UNKNOWNSERVICE An operation did not complete because the service is not in the data store"
So, the possible causes for the above to appear can be the dreadful antivirus program, broken Store update or a damaged Windows program. And as shown above, this can be cured by restarting or resetting Windows Update.
Hence, in the above section, we have discussed all the promising solutions that can help you in bypassing this dreadful error.
Conclusion
0x80248014 Windows 10 Update Error WU_E_DS_UNKNOWNSERVICE restricts the users from downloading the latest update. Of course, the latest update has great influence for the sake of system security and accessibility. This error is annoying and you can resolve it easily. Instructions provided above are very effective in order to fix the error smoothly. Read and apply those carefully to avoid any further damage.
Repair any Windows problems such as Blue/Black Screen, DLL, Exe, application, Regisrty error and quickly recover system from issues using
Reimage
.