In this article, we will cover the steps to Fix Blue Screen Error After Reset This PC in Windows 10. It is noticed that users having this OS when going to Reset they are accosted with a blue screen faulty note as the procedure is accomplished.
As Microsoft got knowledge about the issue that was causing the blue screen after resetting the system, it bestowed users with an update, which comprises a fix that will avert users who have not attempted the reset from confronting the failure message. So, it is highly suggested to have all the Windows updates provided must be installed before proceeding to reset. Well, users who had already confronted with this error note are out of luck as the update will not resolve their issue and hence, they are only left with one way out. Therefore, if you are among them who have tried a Reset and confronted with a failure note, you need to execute a clean install to reestablish your machine. Hence, let us walk towards the steps to fix blue screen error after Reset This PC in Windows 10.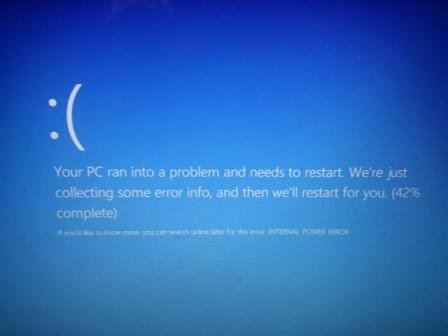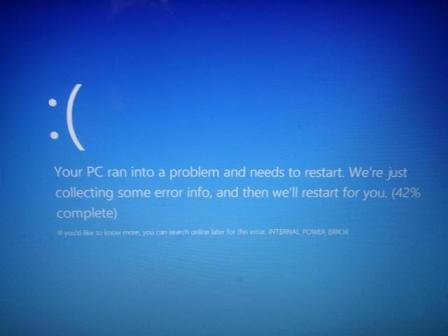 How to Fix Blue Screen Error After Reset This PC in Windows 10
As mentioned earlier, you have to conduct a clean install so that you could restore your machine properly. Hence, to do this follow the below points –
With the source of one more machine, take a tour of the Software download page. You can save or straightaway choose to run the tool in order to establish Windows 10 installation media. Now, while selecting which version to download, make sure to choose the one that tallies with the machine you are taking aid to establish the media – not one of the machine that encountered the blue screen with an error note.
After you establish the media properly, get back to the machine that encountered the blue screen and boot the machine straight away to the media.
As you witness the start of setup, pick up Custom install.
When you will be enquired for the product key, simply jump that step. If previously the machine was activated after upgradation, it will once again be activated when it will receive an internet connection.
As you have conducted a clean install, your apps, settings and data will be abolished and your machine will be taken to the same circumstance as if you were to conduct a Reset This PC.
Repair any Windows problems such as Blue/Black Screen, DLL, Exe, application, Regisrty error and quickly recover system from issues using
Reimage
.