"0xc0000428" is an error that shows at the startup of a PC on Windows boot manager. The error message is self-explanatory which says that the issue might be caused by hardware or software change, or Digital Signature could not be verified. The problem also appears when booting the computer with USB loaded with media creation tool.
The error message states, "A recent hardware or software change might have installed a file that is signed incorrectly or damaged, or that might be malicious software from an unknown source. If you have a Windows installation disc, insert the disc and restart your computer. Click "Repair your computer," and then choose a recovery tool. Otherwise, to start windows so you can investigate further, press the ENTER key.  To display the boot menu, press F8 for Advanced Boot Options, and select Last Known Good.  If you understand why the digital signature cannot be verified and want to start Windows without this file, temporarily disable driver signature enforcement. Status: 0xc0000428 Info: The digital signature for this file couldn't be verified." See – Fix: Error legacy boot of uefi media Windows 10
Error 0xc0000428 in Windows 11 or 10
Here is how to fix Boot Error Status 0xc0000428 in Windows –
Way-1: Disable digital signature enforcement
For trustworthiness, the software is digitally signed which indicates that the developer owns full answerability for the product's content genuineness and harmlessness.
Error code 0xc0000428 might trigger because Windows is unable to find the digital signature in the software. For the time being, disable this functionality and check if the issue is fixed –
For Windows 11:
Right-click on Start and select Settings.
Click on Recovery from the left pane.
Navigate to Advanced startup.
Now, click on Restart now.
After the system restarts, select Troubleshoot.
Click – Advanced options.
Next, select – Startup Settings.
On the coming screen, click on Restart.
You will see Disable driver signature enforcement on the 7th number. So press F7 to disable it.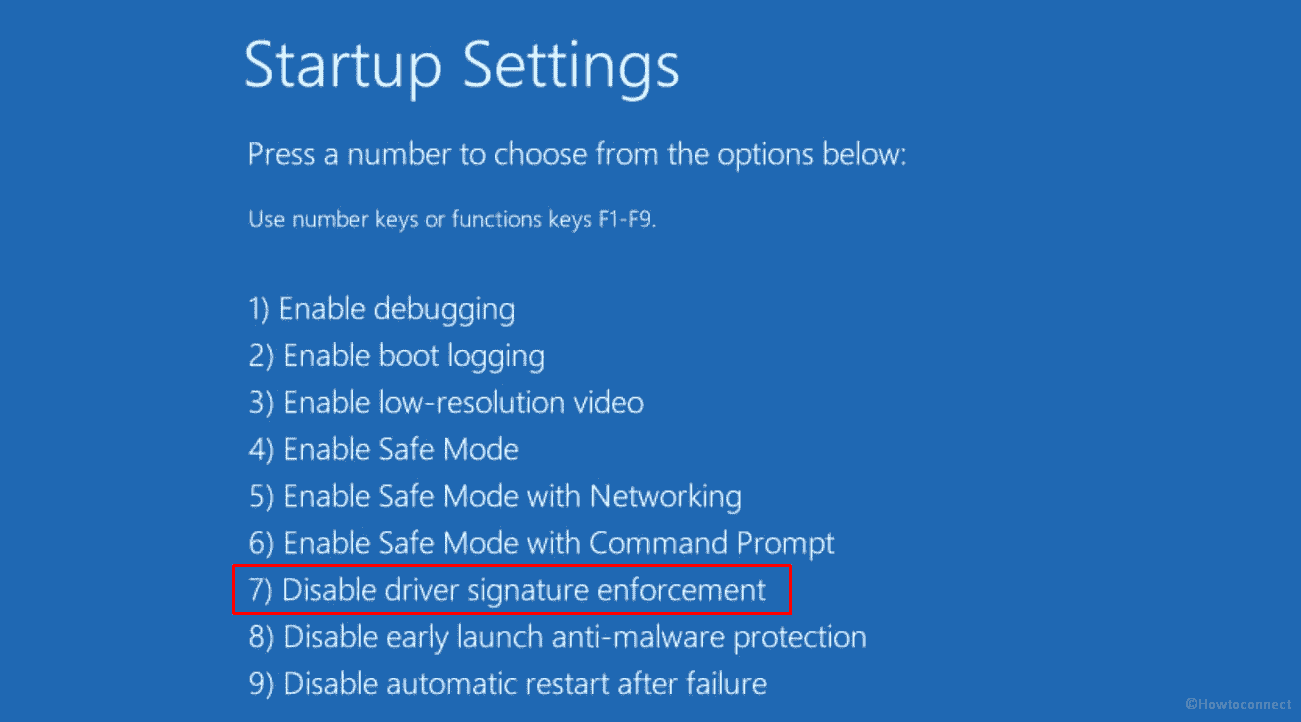 For Windows 10:
Press – Winkey+I.
Select – Update & security.
Click on – Recovery.
Select Restart now under the Advanced Startup option.
Now follow steps 5-9 from the above method.
Way-2: Uninstall 3rd party program
The error message itself says that software or hardware changes affect the system and error status "0xc0000428" comes out. Removal of the program may prevent the Windows boot manager from appearing and showing the nagging message.
Press the Windows logo key and R.
Type – appwiz.cpl.
Hit – Enter.
Find the program that is recently installed and select it.
Click on Uninstall and follow the further guidelines displayed until the complete removal of the app.
Restart the computer and check if the error is fixed.
Way-3: Scan the system with a good antimalware
This boot error code can also be an outcome of threats or malware present in your computer. However, Windows Defender is one of the most powerful security tools sometimes you may need to take help of external program effective to kill viruses. First, run the Windows defender and check if it rescues the error –
Click on Search and type defender.
Select Windows Security from the result.
Click on – Virus & threat protection.
Select – Scan options.
Check the option Full scan.
Click on – Scan now.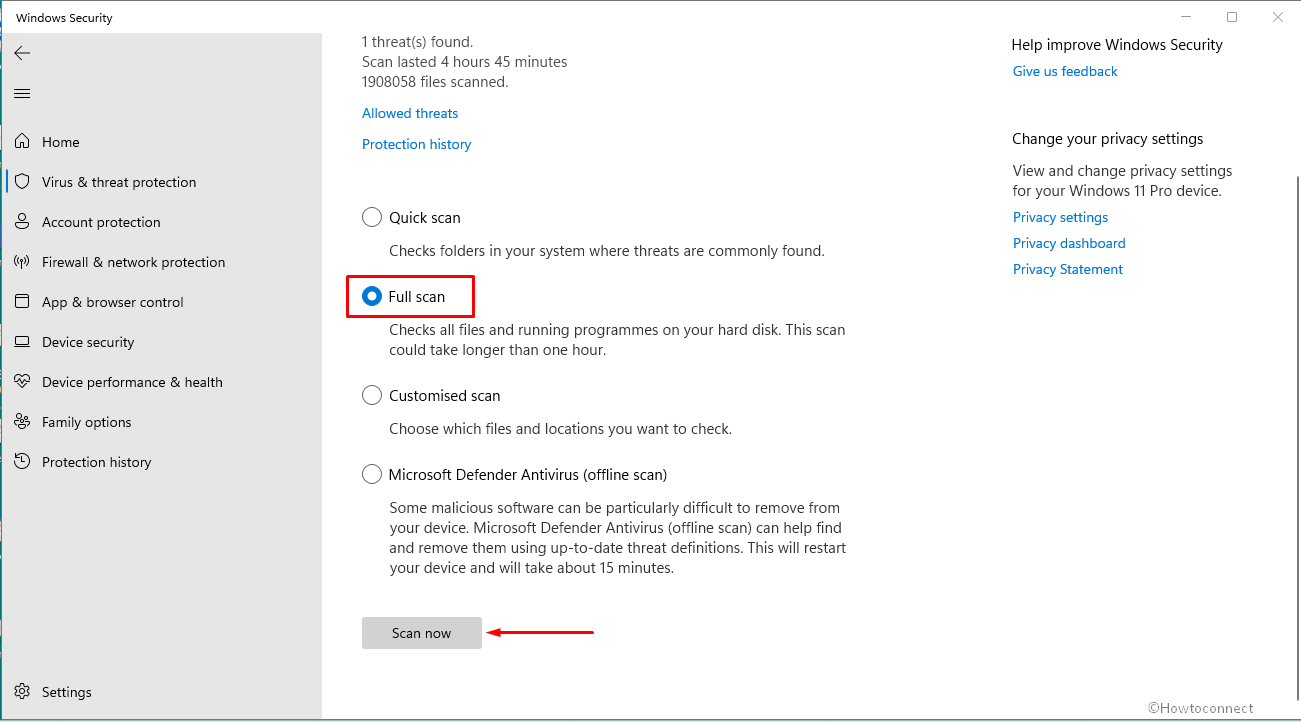 Allow the process to complete by holding on your nerves because it will consume a big extent of time.
In the end, follow the recommendations you receive through notification.
If the error 0xc0000428 still persists you can use Microsoft Defender Antivirus (offline scan). This is a very handy tool to remove threats.
Way-4: Recreate Boot Manager
If you have already bootable media then alright otherwise download the official ISO file and make a USB or pen drive bootable. Alternatively, a recovery drive may also work for the rebuilding.
Insert the bootable device and follow the process to boot from media.
Select the language.
Click on Next.
Choose – Repair your computer.
Select – Troubleshoot.
Go with Advanced and click on Command Prompt.
You may be prompted for password after choosing username; enter it
Type the following cmd command one line at a time followed by pressing Enter –
bcdedit /export C:\BCD_Backup
c:
cd boot
attrib bcd -s -h -r
ren c:\boot\bcd bcd.old
bootrec /RebuildBcd
Keep in mind that C: is the installation drive which may differ from yours. In this case, replace C with your drive.
Take help from – How to Repair Windows 8, 10 from Boot Menu Step by step
Way-5: Perform Startup Repair
Startup repair may work wonder to resolve the boot error 0xc0000428 –
Switch on your desktop/laptop after putting in installation media.
Use the correct function keys and proceed to boot with the device.
Hit the arrow on Boot, Boot Options, Boot Order, or something similar.
Press – Enter.
Find boot device in the list and bring it to the top using the arrow key. Hit "Enter".
After that, press F10 key to save the changes.
Select Yes on the verification pop-up and allow the system to reboot.
Choose time, currency, language, keyboard, and other as needed.
Press – Next.
Click on Repair your computer.
You will notice – System Recovery Options.
When appearing, choose the Windows installation drive.
Finally, select Startup Repair.
Allow the process to finish completely then reboot your PC.
Way-6: Delete the Windows.old Folder
Oftentimes, Windows gets confused when booting due to the presence of Windows.old folder in the installation directory. Boot files in this folder might create conflicts with the original boot files and generate the error code. Deleting this will solve the problem –
Press Windows + Q.
Type – CMD.EXE.
Click on – Run as administrator.
Select Yes when a User account control dialog opens.
Enter the following cmd command –
RD /S /Q %SystemDrive%\windows.old
Hit the Enter key and then try to boot the computer.
Follow – Windows 10 – 3 Ways to Fully Delete Windows.old Folder.
Methods:
Way-1: Disable digital signature enforcement
Way-2: Uninstall 3rd party program
Way-3: Scan the system with a good antimalware
Way-4: Recreate Boot Manager
Way-5: Perform Startup Repair
Way-6: Delete the Windows.old Folder
That's all!!
Repair any Windows problems such as Blue/Black Screen, DLL, Exe, application, Regisrty error and quickly recover system from issues using
Reimage
.