Cyberpunk 2077 is a 2020 role-playing game with gripping plotlines, subtle emotions, and dazzling visuals. For an avid gamer, it has everything from an open world to unique characters, which always keeps you on your toes while playing. Like any other game, the Cyberpunk 2077 journey has been full of bugs and poor performance, and one such is the Cyberpunk 2077 Blue Screen of Death error.
Though CD Projekt Red has tried its best to solve this issue by releasing patches, the Cyberpunk 2077 BSOD error seems persistent in its appearance and often frustrates gamers who expect to enjoy the Night City. The error might be Kernel_Mode_Heap_Corruption, Bad_Pool_Caller, System_Service_Exception, and other.
Cyberpunk 2077 Blue screen of death
Here is how to fix Cyberpunk 2077 Blue Screen Error BSOD in Windows 11, 10 –
Way-1: Make sure that your system satisfies the requirements
Most of the time, the system is incapable of handling the load frequently generated Cyberpunk 2077 caliber and this may result in displaying error. Therefore, navigate to the official website to see its minimum requirements and make sure that your computer contains the specifications that the game requires.
Go to the search box in a browser and type "Cyberpunk 2077 System Requirements".
Press Enter.
Click on the official website of the game from the result.
Check System requirements and match them with your computer's specs.
To find the actual reason behind the BSOD, you can use BlueScreenView or WhoCrashed.
Way-2: Update Display adapter drivers
Another prominent reason for facing a Cyberpunk 2077 Blue Screen of Death could be the obsolete graphics driver. Windows provides a default tool to update the drivers, so, follow the method –
Press – Windowows + X.
Click on – Device Manager.
Find Display Adapters, and once located, double-click on it.
Right-click on the graphic driver (such as Intel, NVIDIA, AMD).
Select – Update Driver.
Next, click on – Search automatically for drivers.
Repeat the same process for every graphic card successively.
Restart the system and check if the error does not occur further.
See – How to update drivers in Windows 11 (Best ways).
Way-3: Verify the integrity of the Game files
Getting Cyberpunk 2077 blue screen of death can be directly linked to your corrupt game files, hence it's pivotal that you check their integrity for an uninterrupted experience.
The gaming platform allows you to verify the integrity of components so and follow the guidelines. There is a positive chance that you may not see the error again.
Type Verify integrity of game files Cyberpunk 2077 in Google search.
Hit Enter and go to the relevant webpage.
Way-4: Disable Overlay
Disabling in-game overlays can be another way to solve the issue of the Cyberpunk 2077 Blue Screen of Death error. Oftentimes, the problem occurs due to graphical incompatibilities due to which the computer may not be able to meet the minimum graphic requirements.
Open the game installation platform GOG GALAXY client.
Launch Settings and go to – Game features.
Uncheck – Overlay.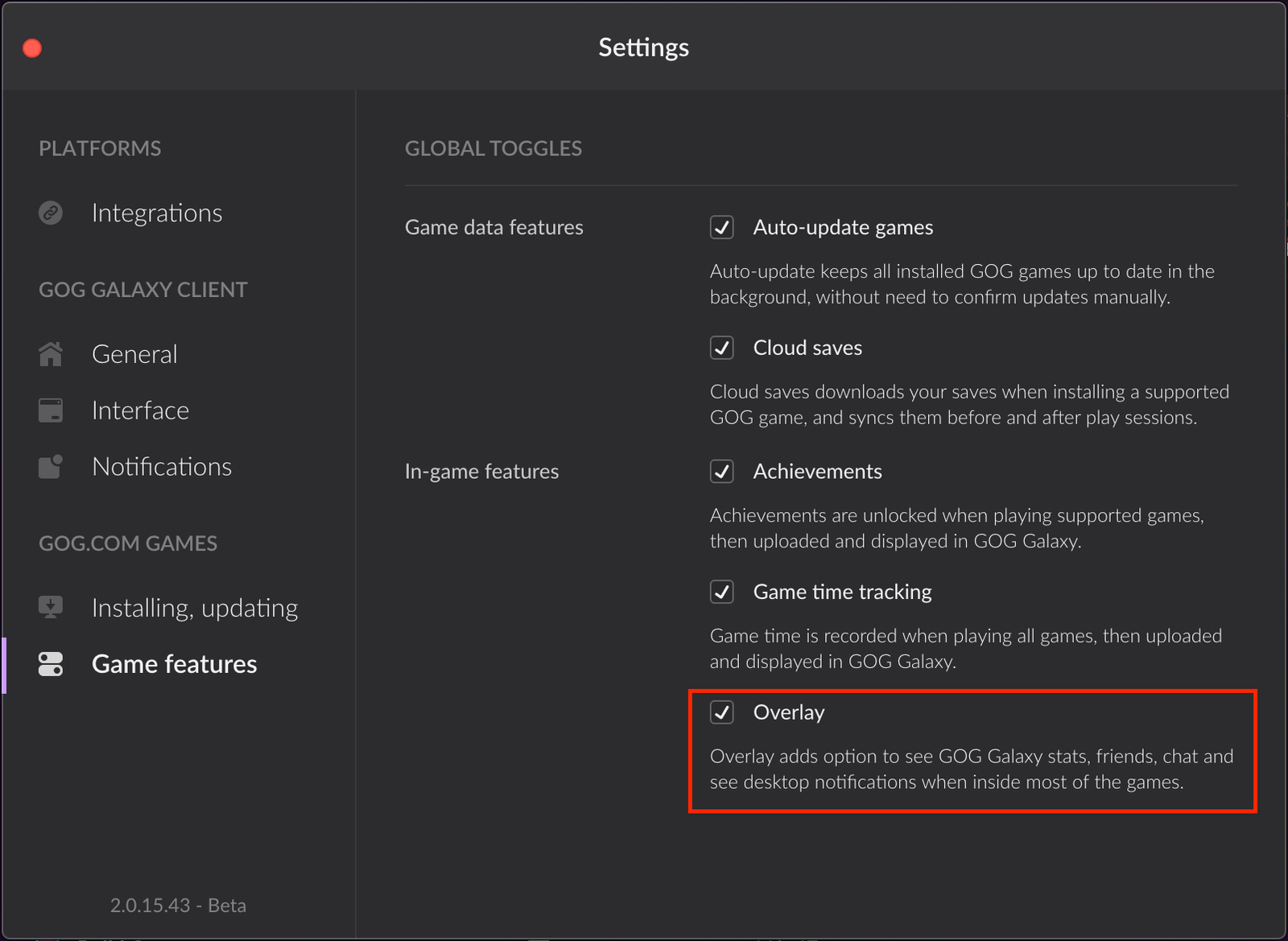 Way-5: Run DISM and System File Checker
On several occasions, Cyberpunk problems might most likely show up when there are corruptions in System Files. Furthermore, glitches in .wim file give rise to the Blue screen of death during Gameplay of open-world and action-adventure RPG. But don't be anxious, Windows incorporates built-in utilities capable of repairing these flaws and all you need to use them –
Click on Start.
Type – cmd.
Right click  on – Command Prompt.
Choose – Run as administrator.
Type – sfc /scannow.
Press Enter to execute system scan, verification, and repair.
Once the process reaches 100% simply restart the PC and check if Cyberpunk 2077 BSOD or Blue Screen Of Death does not occur.
In any case, if the Cyberpunk error again appears, open Command prompt as administrator.
Type –DISM /Online /Cleanup-Image /RestoreHealth
Hit Enter and hold on for some time.
In the end, restart the device and the error should be solved now.
Way-6: Install Windows update
The best part of drivers is Windows automatically updates them through Windows update process especially when they are from original equipment manufacturer (OEM). Since faulty driver causes crashes during gameplay in majority of cases so we have to focus on updating them.
Moreover, the System receives multiple types of bug fixes to resolve existing issues one of which may be Cyberpunk 2077 Blue Screen Error. So quickly move ahead with the below method to install pending Windows updates and solve the crashing –
Press – Winkey+I.
Select – Windows update.
Go to the right side and click on – Check for updates.
The system will start looking for the pending ones and if finds any download them.
Once completed, a pop-up will ask when you want to install the update; click on – Restart now.
Way-7: Enable Debug Mode in NVIDIA
Running numerous modifications on Cyberpunk 2077, particularly via NVIDIA GPU, can be the root cause of the Cyberpunk 2077 Blue screen of death. To resolve it, you must enable the "Debug Mode" present in the relevant graphics control panel.
For this case, we will take the example of the "NVIDIA Control Panel."
Launch NVIDIA Control Panel.
From the Menu bar, click on Help.
On its expansion, you will see the option – Debug Mode.
Just check that 'Debug Mode' and you are all set to dive deep into the Night City of Cyberpunk 2077.
Way-8: Uninstall buggy Windows update
Instead, Windows update is a lifeline for Windows to keep it secure and up to date, you may suffer problems sometimes due to bugs. There is a chance of Cyberpunk 2077 crash to occur due to this reason so remove it using the steps –
Right-click on – Start.
Select – Run.
Type – appwiz.cpl.
Press – Enter.
On the coming window, click on – View Installed updates.
Detect the update recently received and select it.
Click on Uninstall and follow the instructions.
Way-9: Reduce GPU Stress
Running unnecessary programs or applications in the background while playing Cyberpunk 2077 can cause the game to trigger Cyberpunk 2077 Blue Screen Of Death. To fix this error, you will need to close all the apps and reduce graphic level settings as well.
A] Terminate Unnecessary Programs
Press – Ctrl + Shift + Esc.
Once Task Manager appears, under the Processes tab, you will witness various applications with their status percentage of CPU usage respectively.
Right-click on the apps consuming more than the usual size one by one and select  End Task.
B] Decrease in-Game Graphics
Start Cyberpunk 2077.
Go to its In-Game Settings.
Under Video, search for the VSync and Turn it Off.
Then, from Video, move on to Graphics.
Under Advanced section, change it either to Medium or Low.
Look for Ray Tracing and turn it off as well.
A major reason for Cyberpunk 2077 showing this error is the extreme stress put on the CPU and GPU by the processes and high-end graphic resolution that come as default settings in this game.
However, ending tasks for memory-consuming apps and processes and turning all graphic settings to basic will definitely fix this issue.
Way-10: Reinstall the Game
Uninstalling and reinstalling Cyberpunk 2077 can easily resolve all of the issues. For this, first of all, you have to just remove the game and wipe out old files, and then install the game from scratch –
Press – Windows+R.
Type – appwiz.cpl.
From the Programs and Features window, locate GOG GALAXY.
Select this app and click – Uninstall.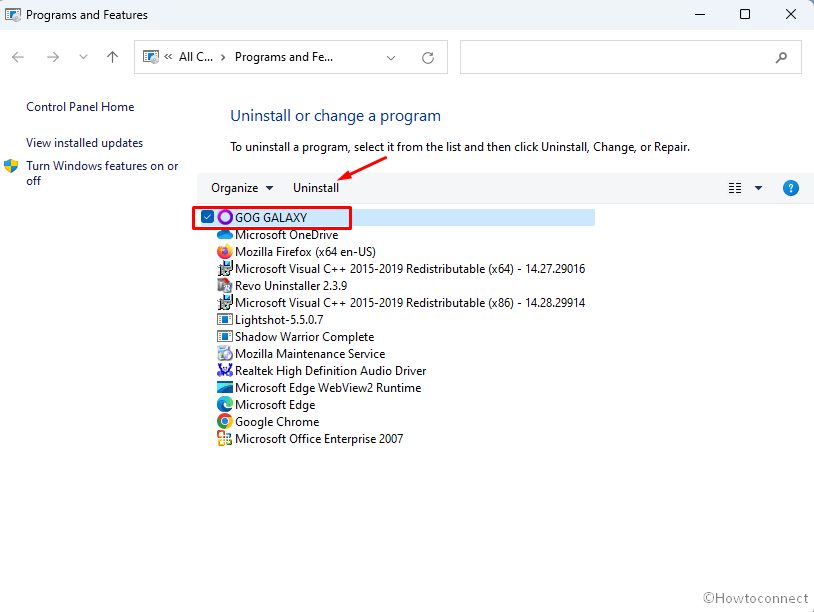 Follow the instructions on the screen and completely remove the application.
If any games are installed from this platform uninstall them as well.
Reboot your computer and download Cyberpunk 2077 from scratch.
We believe this must have fixed the Cyberpunk 2077 blue screen of death error. So, now what are you waiting for? Enjoy the game to the fullest!
Methods:
Way-1: Make sure that your system satisfies the requirements
Way-2: Update Graphic drivers
Way-3: Verify the integrity of the Game files
Way-4: Disable Overlay
Way-5: Run DISM and System File Checker
Way-6: Install Windows update
Way-7: Enable Debug Mode in NVIDIA
Way-8: Uninstall buggy Windows update
Way-9: Reduce GPU Stress
Way-10: Reinstall the Game
That's all!!
Utility tools to solve this BSOD:
Repair any Windows problems such as Blue/Black Screen, DLL, Exe, application, Regisrty error and quickly recover system from issues using
Reimage
.