Are you too confronting the Error 0x80004005 when Open zip File in Windows 10? If yes, then you have come to the right place! Generally, the message pops up when you try to rename, delete, or extract folder or file under File Explorer. Along with the error code, the dialog box displays following message as well on the screen – "An unexpected error is keeping you from renaming (or copying or deleting) the folder".
However, to resolve this problem, you can run the file and folder Troubleshooter,  remove third-party antivirus, or run SFC, and so on. Let us start exploring the workarounds and see which one helps you in bypassing this File Explorer issue.
Error 0x80004005 When Open zip File in Windows 10 Solutions
Here is how to fix Error 0x80004005 When Open zip File in Windows 10 –
Run File and Folder Troubleshooter
First of all, you need to run Microsoft's official File and Folder Troubleshooter. It will help you to bypass system errors applicable to copy, edit and delete folder and file titles. For many users, this solution was handy to fix error 0x80004005 When Open zip File in Windows 10.
Step-1: Navigate to this page and click the Download button to start downloading the troubleshooter.
Step-2: Once the download gets complete, double-click the file namely winfilefolder.DiagCab.
Step-3: When the troubleshooter wizard prompts up, click on Advanced and then mark against the checkbox Apply repairs automatically. Click Next.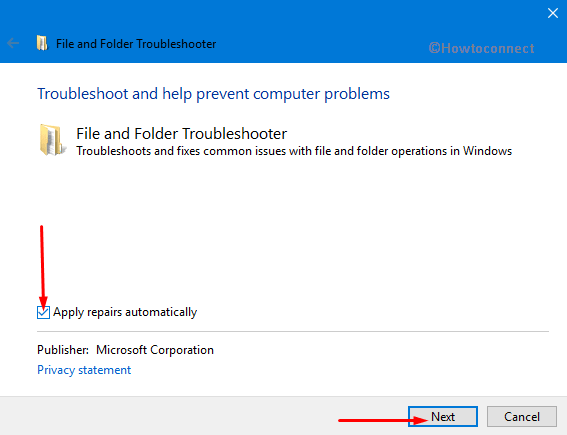 Step-4: The troubleshooter will display a few problematic situations that you may encounter. Go through them and choose the issues that you are facing. To repair them, click the Next button (see snapshot).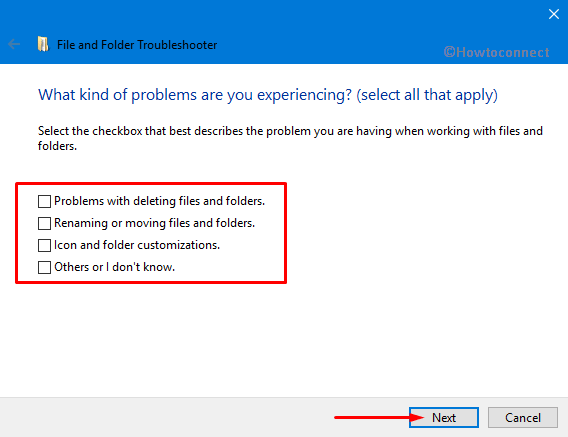 Step-5: Finally, the tool will tell you about the result. If it fails to resolve the issue, give a shot to the next one.
See How to Get at Troubleshooters On Windows 10 to Resolve Issues.
Extract Compressed Files with Archive Software
This resolution is more specific for fixing the Error 0x80004005 When Open zip File in Windows 10. On various forums, users are with a point of view that the issue appears particularly when they make an attempt to extract or copy a file out of a compressed file. That usually happens when the ZIP, or another archive format, includes a password. As a result, Windows fails to recognize the encrypted archive file.
To get rid of this bug, you can extract the compressed file with the help of a third-party archive utility such as '7-Zip'.
Navigate to this page and Download 7-Zip depending on your PC's architecture.
Open the program's setup wizard and install the software using the instructions.
Then extract the problematic file archive by selecting it in '7-Zip' and clicking the "Extract" button.
Select a path for the extracted folder by pressing the … (browse) button.
Provide the file archive password, and hit the OK button.
Check System Files
SFC is the Windows built-in utility, designed to check the corrupt and faulty file(s) and restore the main one. The occurring Error 0x80004005 When Open zip File in Windows 10 may be due to the presence of a corrupt file. Therefore, running SFC might resolve this issue.
Hit 'Win + R' hotkeys jointly to open Run dialog box and type "cmd" on the text field. Now, press "Ctrl + Shift + Enter" keys to launch elevated Command Prompt.
Click Yes when UAC prompts up on the PC screen.
In the black panel, type or copy /paste the given below command and hit Enter.
sfc /scannow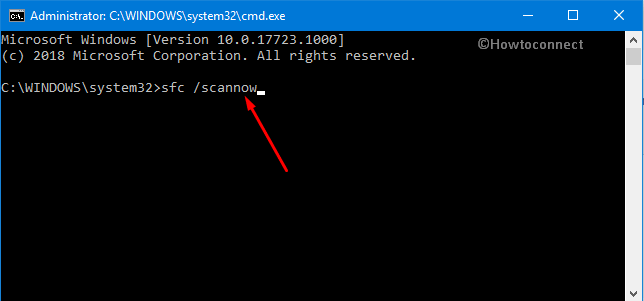 Advance and insert the following command to execute the Deployment Image Servicing and Management tool in Windows.
DISM.exe /Online /Cleanup-image /Restorehealth
Both the commands will take a few minutes to complete the scans respectively. Once its process reaches up to 100%, restart Windows 10 PC or laptop to ensure that the error does get repaired.
Read SFC /Scannow, DISM.Exe, CHKDSK Windows 10.
Edit the Folder's Title via Command Prompt
Even after trying the above-mentioned workarounds you are experiencing error 0x80004005 When Open zip File in Windows 10, then make an attempt to edit its title. According to several users, they are able to eradicate the required folder after editing its title using REN command in Command Prompt.
Click on Start Menu icon and scroll down the cursor to locate Windows System.
Here, right-click on Command Prompt, hover over More and choose Run as administrator.
Navigate to the folder by entering cd:\ followed by its path and press Enter.
Next, type dir /x and press Return to switch the folder and file titles to the 8.3 filename format.
Proceeding forward, type in or copy/paste this command and hit Enter –
Ren 8.3folder title new folder title 
The above "REN" command will eventually rename the folder or file which you will specify in the command.
At last, switch to File Explorer and delete that folder.
Uninstall Third-party Antivirus
In most cases, it came out that the presence of third-party antivirus software may be the cause of this File Explorer problem. So, uninstalling them will eventually assist you in carrying out the task.
Open Windows Settings and to do so, simultaneously hit "Win + I" hotkey.
Choose the Apps category from its main interface.
On the right pane of the following page, locate the antivirus program and select it. Click Uninstall. Wait for the procedure to complete and thereupon reboot the system.
Take Ownership of the File or Folder
Taking ownership of the file or folder will provide you full authorization to access its contents. Doing this will eventually help you in getting rid of the Error 0x80004005 when Open zip File in Windows 10 from the computer.
First and foremost, launch File Explorer and go to the file or folder whose "ownership" you prefer to take. Now, conduct a right-click on it and choose Properties.
When the Properties dialog shows up, switch to the Security tab. Here, click on the Advanced button (see snapshot).
On the following window, click Change that appears next to the Owner.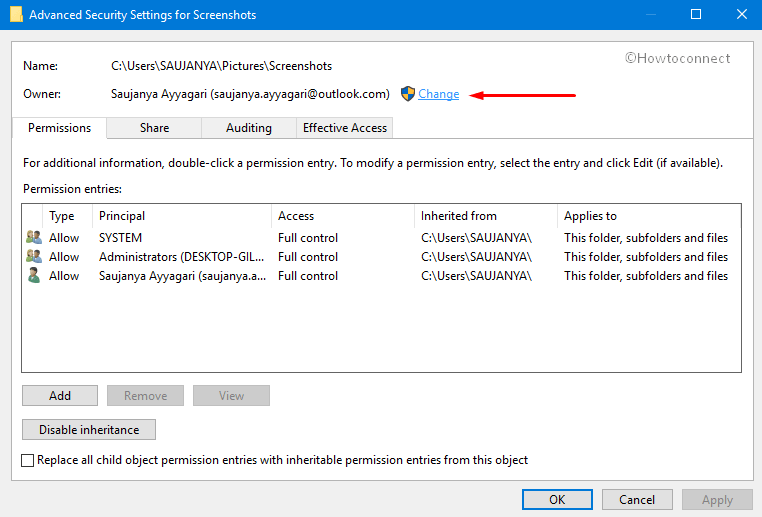 Type your account name in the text field provided and click Check Names button. Once it detects your account, click OK.
Finally, to possess ownership of everything, tick mark the checkbox namely "Replace owner on subcontainers and objects". Lastly, click Apply and OK buttons to successfully change the owner of the file or folder.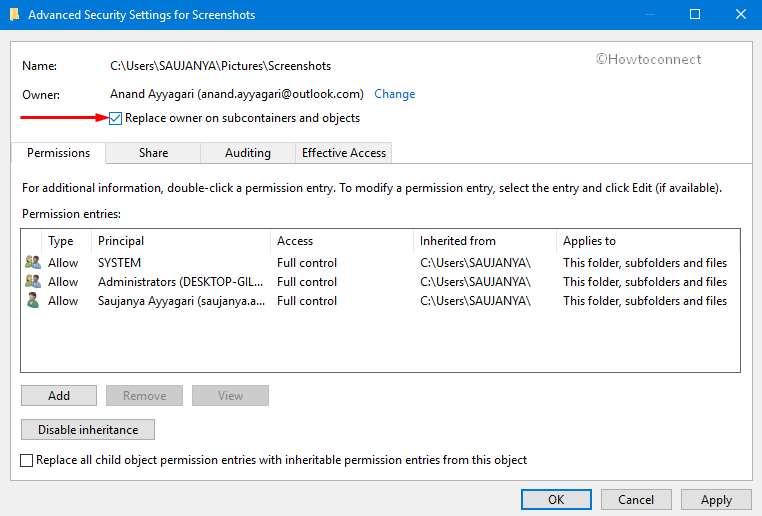 Now, in order to provide complete access, click the Add button as shown in the given picture.
Click "Select a principal" link.
Put a tick mark on Full Control check box and click OK.
For detailed information, see our article on How to Change File Permission to Grant Ownership in Windows 10.
Perform a Clean Boot 
Sometimes doing a clean boot of the operating system might be able to rectify error 0x80004005 When Open zip File in Windows 10. Because it strips down the start-up programs and starts Windows with minimal drivers.
Jointly hold down the "Windows & R" hotkey to launch Run box.
Type 'msconfig' in the void box and hit Enter to open System Configuration.
Choose "Selective startup", the last option under the General tab (see snapshot). Next, deactivate the Load startup items check box.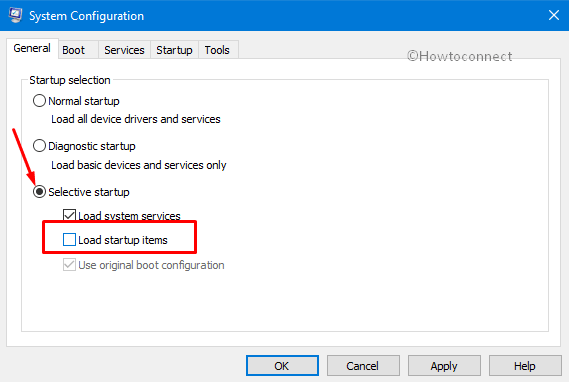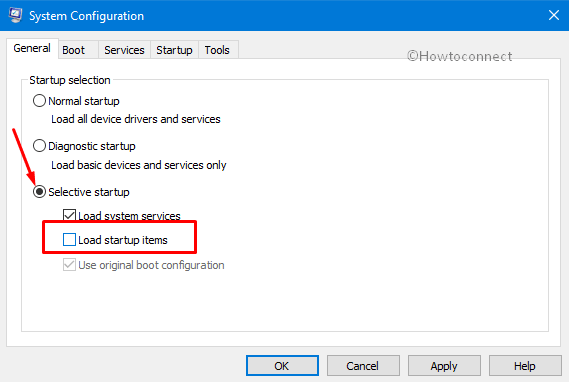 Following this hit on 'Services' tab and click on the option namely Hide all Microsoft services option.
Advancing further click Disable all button and mark confirmation by putting click on Apply and OK.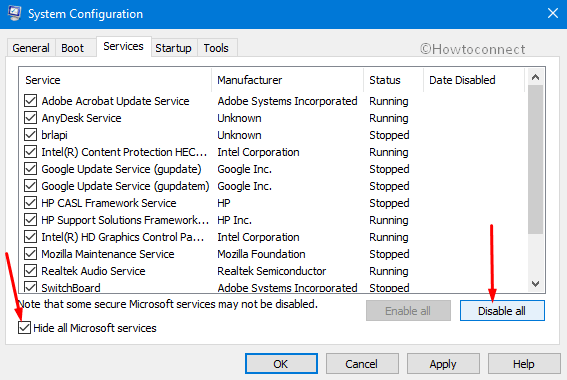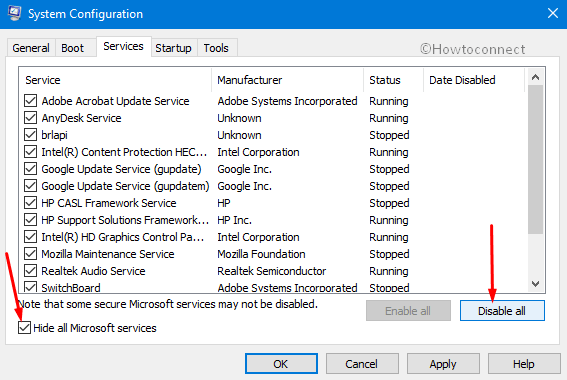 As the last step, reboot your computer to get rid of this issue.
Now delete, rename or extract that particular folder or file after performing the clean boot of Windows. Thereafter, restore Windows to the standard startup configuration.
Read How to Clean Start Windows 10 PC.
Hopefully, any of the above workarounds will help you out in bypassing the Error 0x80004005 When Open zip File in Windows 10. And then you will able to carry out the rename, copy or delete moreover extract folders and files in File Explorer pretty easily.
Repair any Windows problems such as Blue/Black Screen, DLL, Exe, application, Regisrty error and quickly recover system from issues using
Reimage
.