Windows 10 Insider Preview Build 17730 has arrived for Fast ring level users with several important fixes. In addition, you will find HTTP/2 and CUBIC, and first time entrance of the Phone app for Android in this update. Few improvements will make your experience better on the current build.
If you haven't received  Windows 10 Insider Preview Build 17730 yet then rush to Windows Settings => Update & Security and click on Windows update. However, the update has few known issues but Microsft is actively working on them.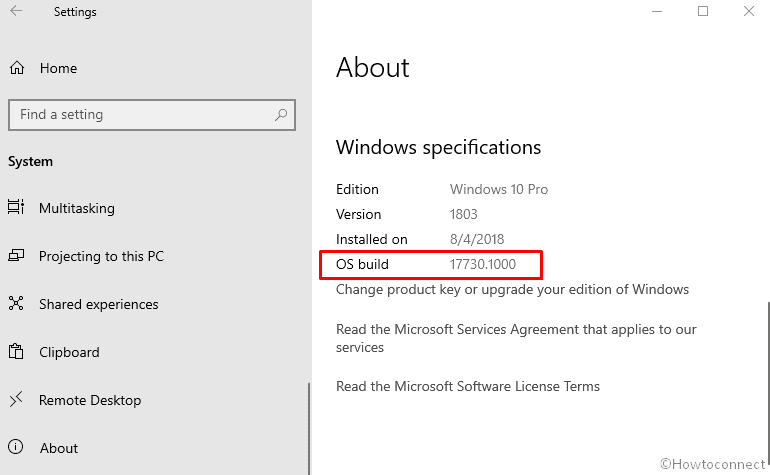 Windows 10 Insider Preview Build 17730 Details of Improvements and Fixes
The entrance of Phone App
After installing the current Build in the fast ring, you have the ability to drag/drop to transfer images from your Android device to computer. Furthermore, you can edit, and ink on that photo, right from your PC. This provision is from the Phone app that is live now for Windows Insiders. Try it out by opening Your Phone app. Microsoft offers you an application which you must download to your mobile device and follow the guidelines on setup prompts. You will experience the on the Build later 17723. Android version 7.0 and later are compatible with the Microsoft Phone app.
The newly launched Microsoft Phone app efficiently links an iOS device to PC. Browse the internet on your device, then send a web page immediately to your computer to Start where you left off.
A Quicker and Safer Internet with HTTP/2 and CUBIC
The Internet is part and parcel of your everyday lives whether you are at work, home, in enterprise or cloud. Microsoft's Windows Server 2019 will work to bring this target –
Edge, the built-in web browser clients get the benefit of "connection coalescing for HTTP/2" because "Windows Server 2019" supports this.
In Windows 10 Insider Preview Build 17730, HTTP/2 preferred cipher suites ensure better security on Edge.
New built-in TCP congestion provider helps for the performance of Windows 10.
Windows insiders will now onward you receive the identical notifications and experience as the retail customers. The Windows system will ask you to restart Depending on your ring for the first 2 days. Then the system will ask if it could automatically schedule restarts outside of active hours.
Common Changes, Improvements, and fixes for Windows 10 Insider Preview Build 17730
Windows 10 insider team has solved the issue impacting Hyper-V, WDAG, and Remote Desktop. The error message for "Low virtual memory when a connection is being established Remote Desktop Client" will no longer appear. Users are able to use extended sessions in Virtual Machine Connection (vmconnect.exe) once more.
Microsoft has removed Block Suspicious Behavior from Windows Security section in this build.
They solved the poor performance of volume slider in certain apps with touch.
Windows 10 Insider team fixed Twitter and other apps don't render content after navigation.
They resolved missing items in the list of View Update History in Settings after expanding the Driver Updates dropdown.
Windows 10 Insider Preview Build 17730 Known issues
In some systems, when you click the link to launch one app from another app may not work. Microsoft is advancing towards adding dark mode in File Explorer and the Common File Dialog. However, certain glitches like unexpected light colors in the surfaces may appear.
You will not perceive the acrylic background in the taskbar flyouts, for example, volume, network and other in the current build.
Make Text bigger setting within the Ease of Access category might encounter text clipping problem.
In the built-in web browser, when using Microsoft Edge as "Kiosk app", either URL of either "new tab" or start page utilizing assigned access may not function.
Again in the browser toolbar, notification count icon overlapping with the extension icon may be missing when an extension holds unread notifications.
You may encounter an error dialog .dll not being designed to run on Windows On Windows 10 S. Few users have fixed this by uninstalling and installing the Office from the Store.
Narrator Scan mode may experience have a bug more than one stop for a single control. While applying Shift+Selection hotkey in Edge remaining in Scan mode in the Ease of access tool Narrator the text does not get selected appropriately.
Windows 10 insider team is examining a potential increase in Start reliability and performance mess up in this build. Mixed Reality headset configuration with motion controllers, the controllers may require fixing a 2nd time before appearing in the headset. During you run Mixed Reality immersive application when you speak Flashlight it doesn't work. This may fail to enable the flashlight despite the status comes into view as active on the Start menu.
Windows 10 Insider Preview Build 17730 Known issues for Developers
Developer mode will not be successful when you If you switch to Slow ring from Fast. You will have to persistently remain in the Fast ring to either add or install or enable optional content.