Print job becomes very simple when running with Windows 10 but unfortunately some users report an issue. You might encounter Error 709 Printer in Windows 10 while installing your printing devices with the PC. Some of the recent updates have started bringing this Win 10 issue more frequently than in past. Furthermore, the error may also appear when you try to set a printer default or print something.
The cause of errors Error 709 Printer or 0x00000709 is some sort of issue with the Windows registry and a few other. In this article, some of the most effective fixes for these issues.
Printer error 709 or 0x00000709
Here is how to Fix Error 709 Printer or 0x00000709 in Windows 10 –
1] Make Printer Default
To make a particular printer the default one, here is what you need to do:
Press Windows + I to open Windows Settings.
Select Devices.
Click on Printers & scanners from the left.
Choose your printer and select Manage from extended pane.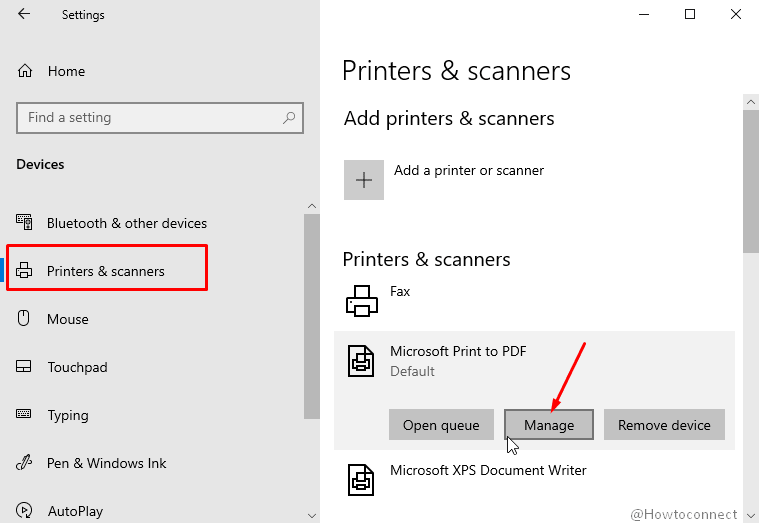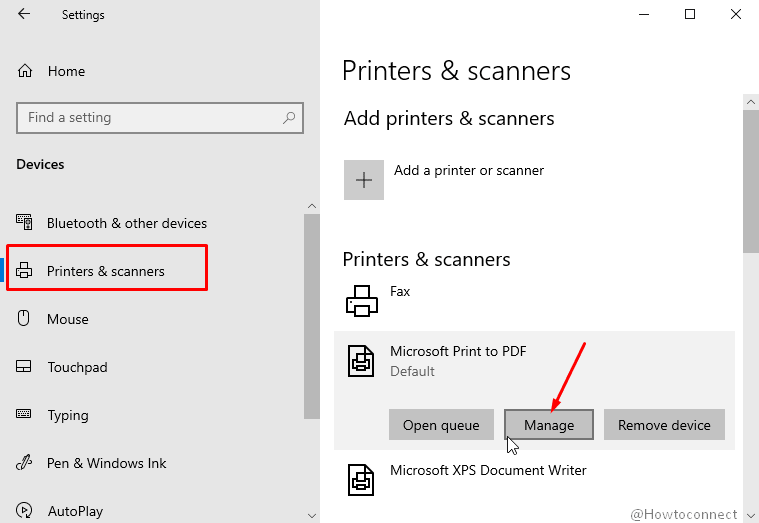 Hit the "Set as Default" button.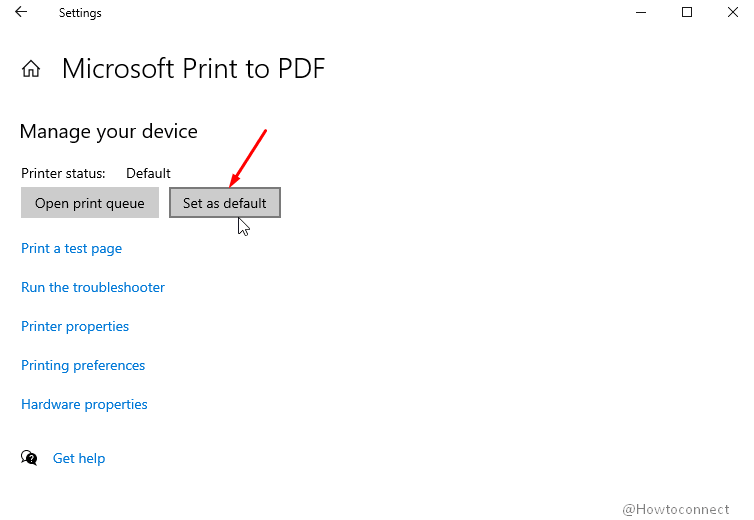 2] Printer Troubleshooter
A lot of printer-related issues may be fixed simply by running the troubleshooter. To access the troubleshooter:
Again go to the "Manage" section of your printer as in the previous method.
Click on the link saying – Run the troubleshooter.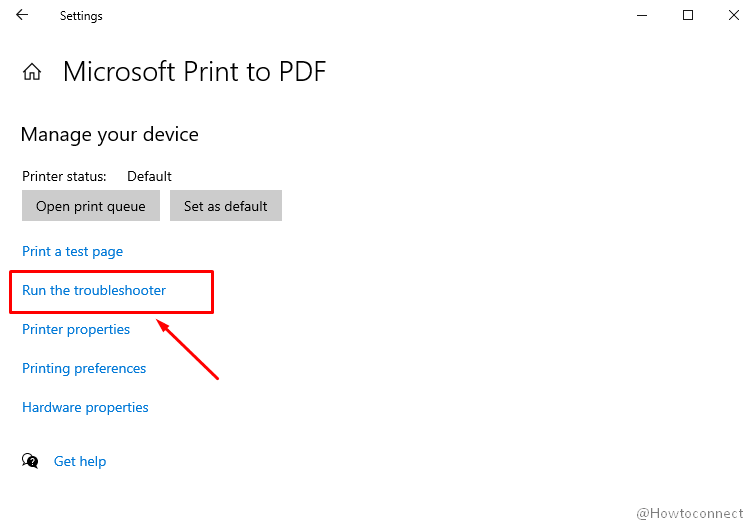 See if it fixes the issue with your printer or suggests a potential reason for the error.
3] Registry fix for Error 709 Printer or 0x00000709
This method should help repair Error 709 Printer or 0x00000709 if nothing else works. Before proceeding with this fix, we'd like you to note that if you are unfamiliar with the Windows registry or if you are a beginner with computers, avoid trying this fix or get the assistance of an advanced user during executing this. Doing something wrong in the registry can cause the computer to function badly.
Bring up the Run window by pressing Windows and R.
When the small window comes up, type "regedit", then press "Enter".
In the Registry Editor, go to the following location by opening each of the folder and subfolders on left:
HKEY_CURRENT_USER \ Software \ Microsoft \ Windows NT \ CurrentVersion \ Windows
Now, do a right-click on the "Windows" folder.
From the fly-out menu, you need to choose "Permissions…"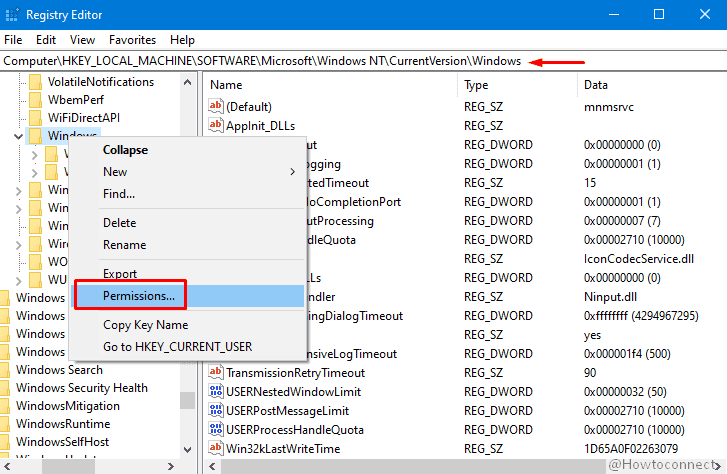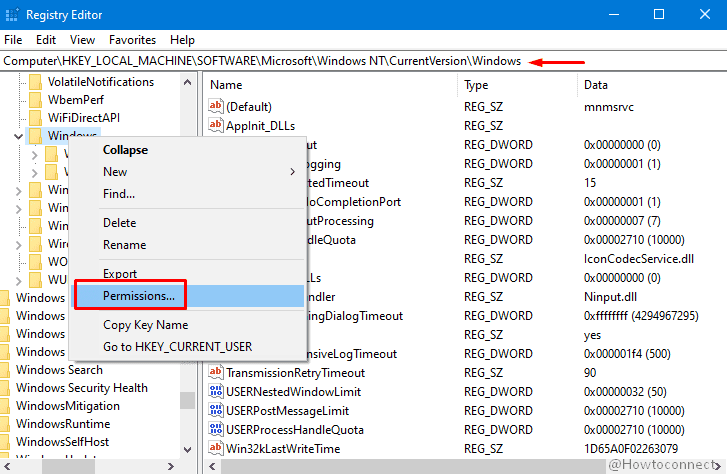 Select "Administrators".
Then check-mark the box adjoining "Full Control" box
Click Apply then "OK".
Now, highlight your username and check the "Full Control" box again.
Click on "OK".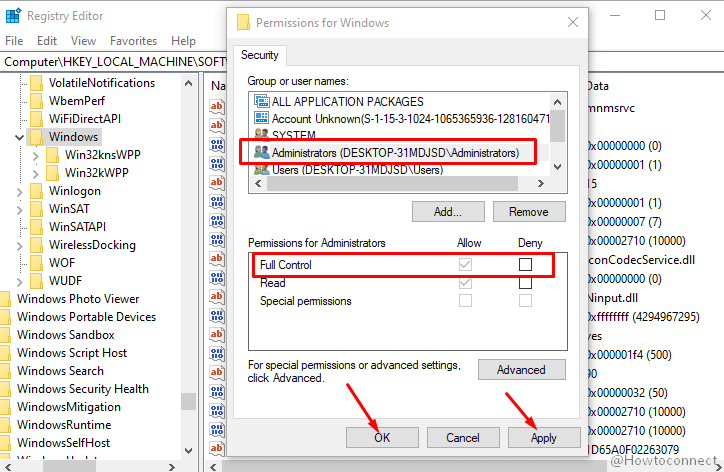 Look for the following registry values and delete them if they exist:
LegacyDefaultPrinterMode
UserSelectedDefault
Device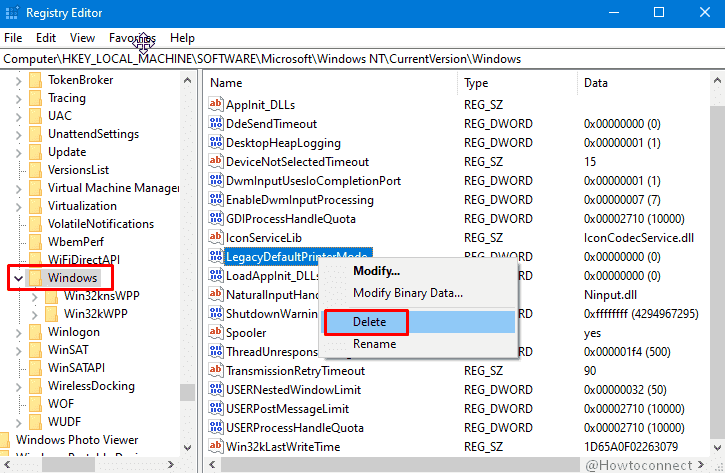 Restart your PC.
Note – If this does not work then again create a new DWORD Value named Device and replace its name with your printer name. Now restart your system and check if Error 709 Printer or 0x00000709 is fixed.
4] Run SFC /Scannow
This utility will repair if the installation files (.dll, .exe, etc) of Windows got corrupted and now leads to the printer error 0x00000709. Follow the method –
Click on Start and type cmd.
Select Run as administrator from the right side of the result pane.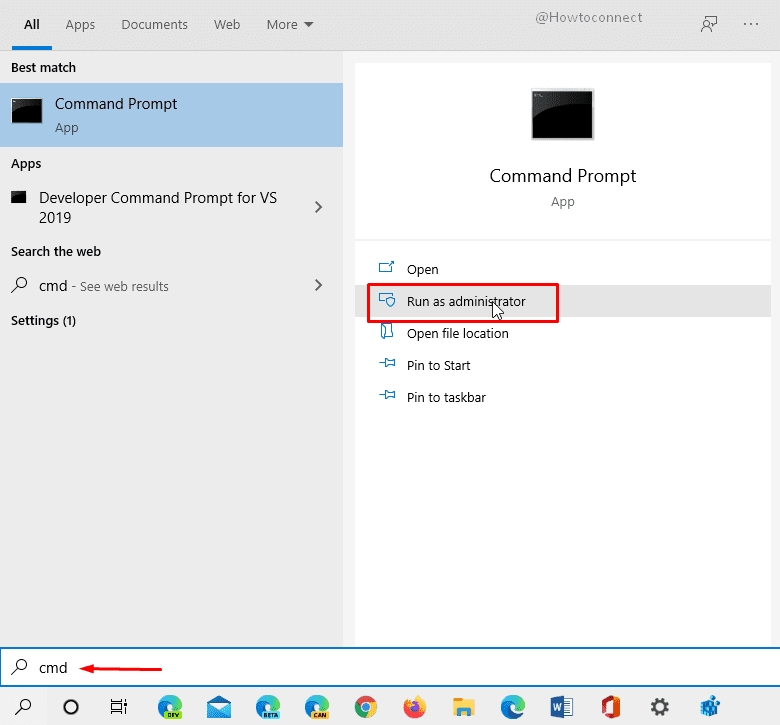 After the command prompt arrives, type SFC /Scannow and hit Enter.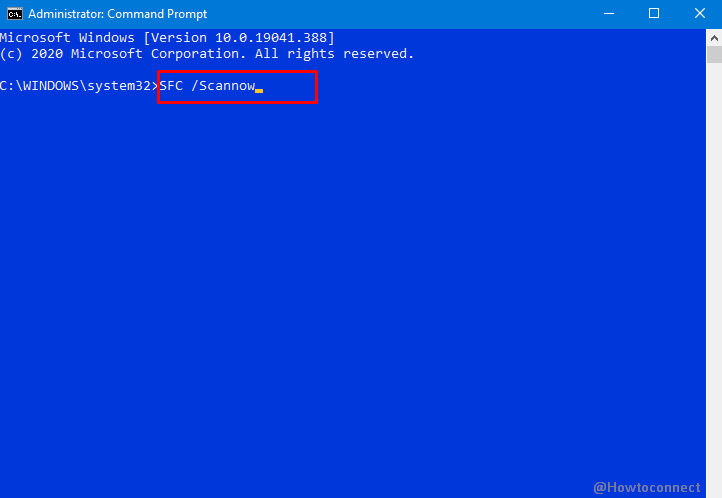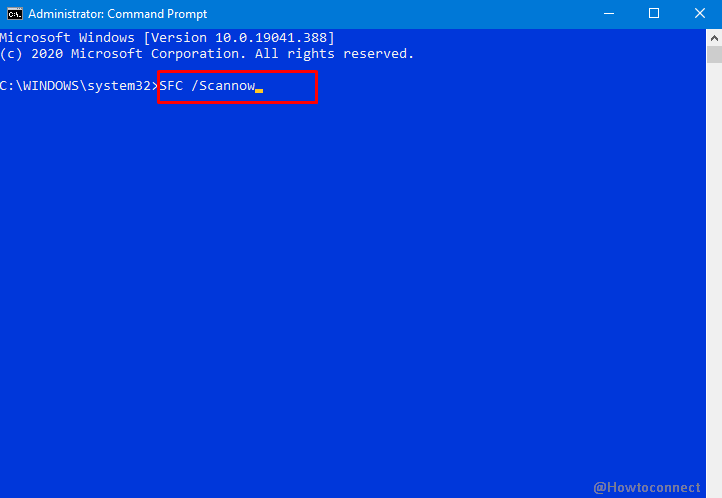 When the result reaches 100%, reboot system.
5] Use DISM Tool to fix Error 709 Printer or 0x00000709
Printer error 709 may occur because of defective Windows image and this tool will fix all the issues in that.  This is a command-line that automatically restore original files so follow the instructions –
Again open elevated command prompt as said in the above method.
Type DISM /Online /Cleanup-Image /RestoreHealth and hold down the enter key.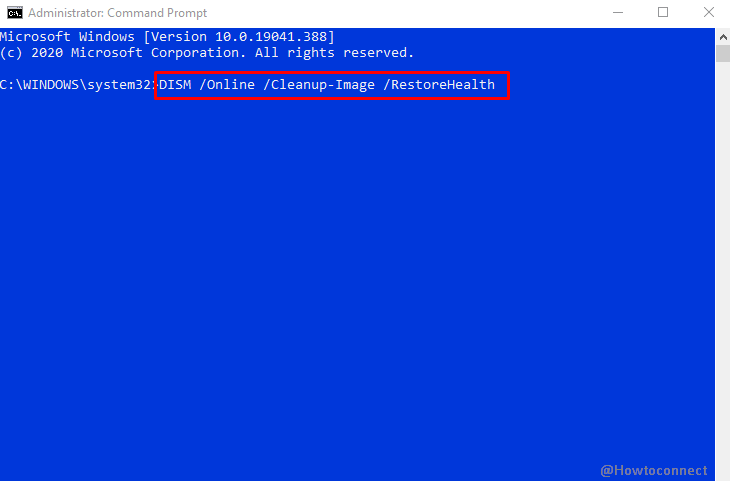 Once the process ends restart the PC and you will find that the error is fixed.
6] Add another account
Sometimes a new account can easily settle down the printer problem that occurred in this case.
Open Settings using the combination of Windows + I keys.
Select Accounts.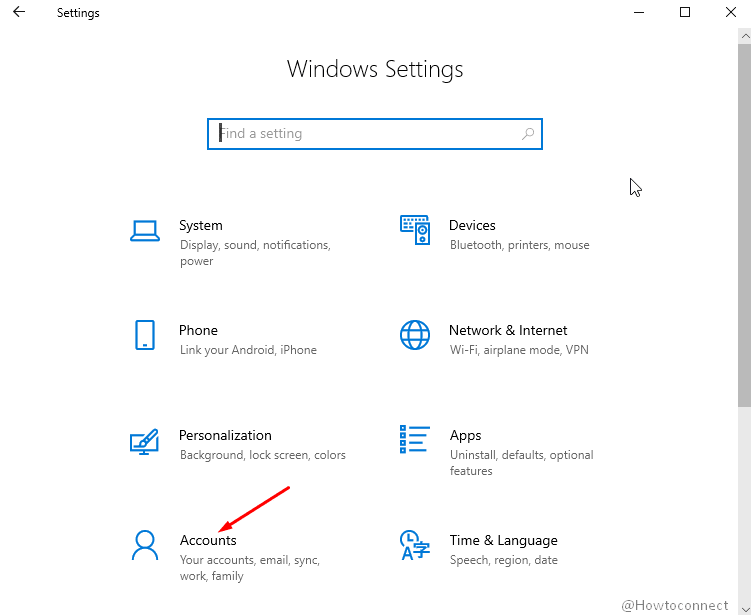 Click on Family and other users from the left sidebar.
Go to the right pane and choose +Add someone else to this PC.
From the next pop up, click on the link – I don't have this person sign-in information.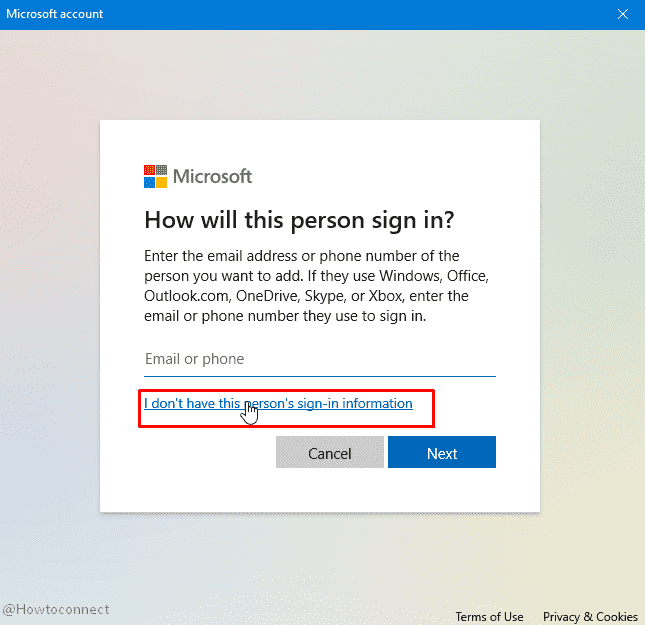 Select Add a user without a Microsoft account.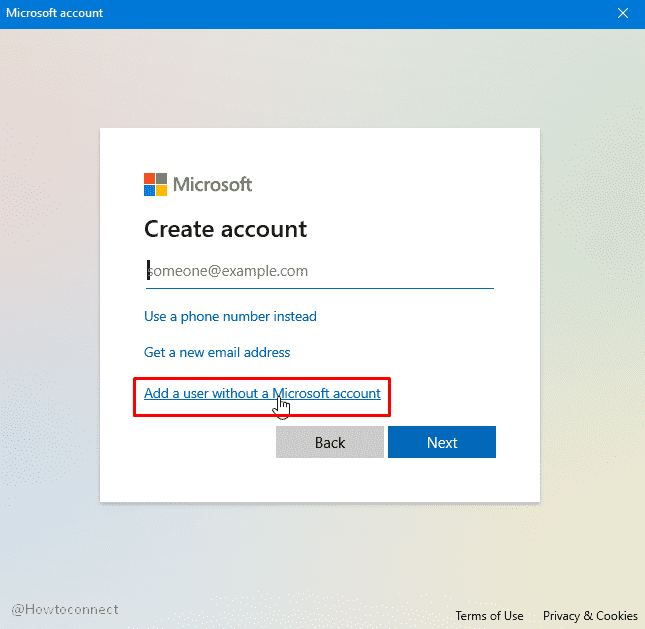 Enter a fresh username and password (twice), fill up the answers of security questions, and choose Next.
Once created; click on this, and select Change account type.
Click on Administrator.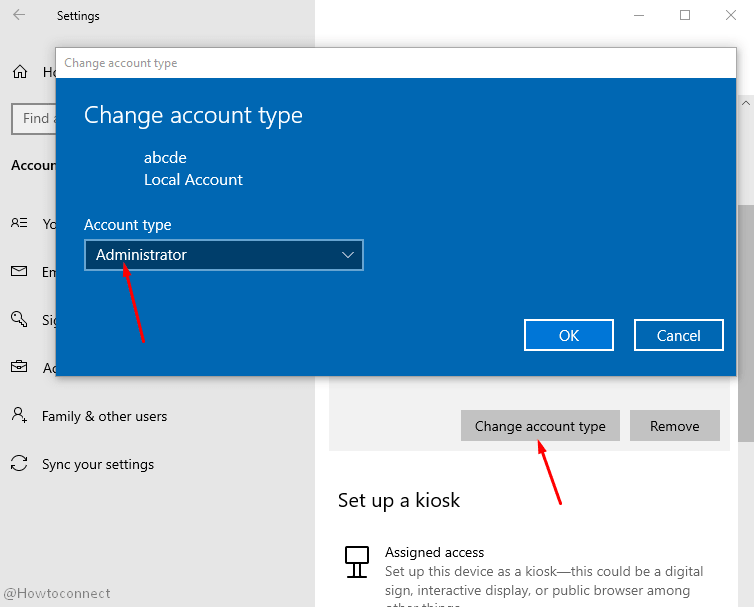 Reboot your PC and the printer installation will be hopefully fixed.
Methods:
1] Make Printer Default
2] Printer Troubleshooter
3] Registry fix
4] Run SFC /Scannow
5] Use DISM Tool
6] Add another account
That's all!!
Repair any Windows problems such as Blue/Black Screen, DLL, Exe, application, Regisrty error and quickly recover system from issues using
Reimage
.