Hulu offers a decent range of both live and on-demand videos. In this concern, Windows 10 Xbox One lets you stream media contents using this app. But a number of users are facing Hulu Loading Error that prevents you from enjoying its content.
The issue commonly occurs because of various reasons including poor as well as an inconsistent data connection. So, to troubleshoot this streaming issue of Hulu on Xbox One, you can try out the below solutions.
How to Fix Hulu Loading Error on Xbox One
Solution-1: Reinstall Hulu
Deleting the program and installing again may fix this error. To do so, the steps are:
Step-1: Logout from the Hulu app.
Step-2: Select the app tile and highlight it.
Step-3: From the controller, press the Menu button and select the Manage App option.
Step-4: Proceeding forward, click on Internal and reach out to Uninstall button.
This is how you can Hulu will be removed from the device. In order to install it again, navigate to right and select Hulu option. It will be reinstalled again.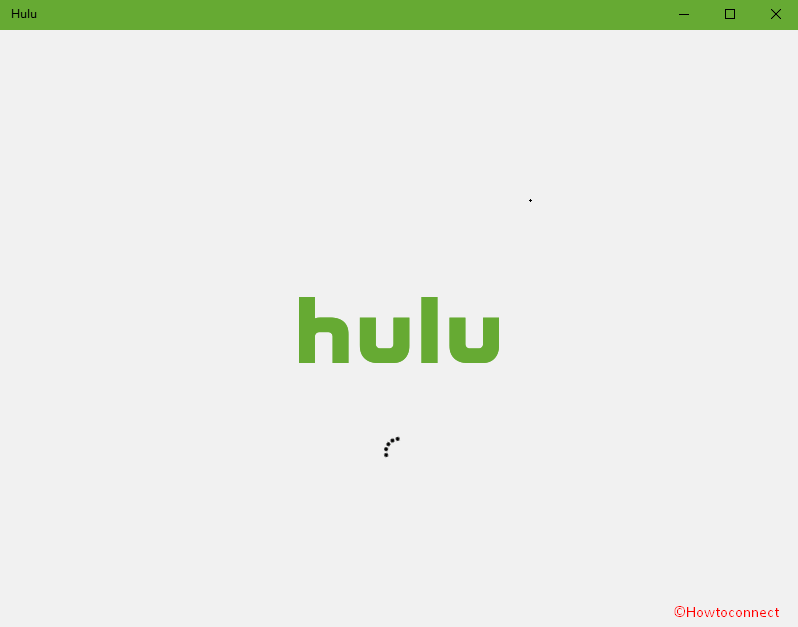 Solution-2: Check Language and Location
Hulu is primarily created for US, Japan and its territory areas overseas. Therefore, location and language settings inconveniencies can cause Hulu Loading Error sometimes. You need to ensure the language and location must be the US. To avail that, the guideline is as follows:
Step-1: Launch the Hulu app and reach out to the main menu. Select Settings option and proceed forward with an intention of selecting System.
Step-2:  Select the option Location and finally choose the U.S.
You may like to read How to Switch Default Language in Windows 10.
Solution-3: Connect Router directly
Using a wireless connection can also be a reason sometimes. Therefore, make an attempt and connect the Xbox One directly to your router. Assuming that you are streaming using Wi-Fi, connect the Xbox One through an Ethernet cable.
Solution-4: Clean the Cache and Power Off
Cache jamming might be equally responsible for Hulu Loading Error. So, you need to clear cache periodically and follow the below steps for accomplishing the task properly.
Step-1:  There is an illuminated Xbox button on the console. Press and hold this for 10 seconds until it stops blinking and turns off completely.
Step-2: Remove the modem, router, Xbox and other associated accessories from power. Wait for about 60 seconds. Plug all the detached things in and try streaming using Hulu again.
Solution-5: Update Hulu app or Browser version
An outdated application might cause loading error in Hulu. As a result, if you are running trouble regarding this app, you should update this right away. Also, if you are using Hulu in the browser, you need to update it as well.
Step-1: Usually, the majority of the browsers sends an alert message for installing the latest update while connected with an internet connection. You can update confirming the message.
Step-2: In case of using the Hulu app, visit Microsoft Store and download the update.
Solution-6: Reduce the Streaming Quality
Slower internet connection is not enough to load the high-quality videos. So, lowering the quality might work in this regard. Selecting Auto button will enable Hulu for managing the playback quality according to minute-to-minute connection speed.
Solution-7: Error-wise resolution
Following description contains error code displayed by app and solution to fix that. Have a close look at this list.
Error code 3343, 3322, 3307, 2203, and 3321 – with respect to this error codes, you need to uninstall and reinstall the Hulu app and clear the caches.
Chrome error code 3370: in case of this code, follow the below steps:
Step-1: Launch the app and select Settings.
Step-2: Proceeding forward, click on the Show advanced settings option.
Step-3: Reach out to Privacy section and select Content settings.
Step-4: Check the box with dialog Allow sites to play protected content.
This one is associated with the webpage itself. Therefore, be patient until it is fixed from Hulu's end. As a resolution to this, you can restart your browser.
Solution-8: Reduce the devices that are using WiFi
When many devices are connected to the wireless network, the internet speed will eventually drop down. So to enjoy an optimal streaming, make sure that a very limited number of devices are using WiFi. If you reduce the connected devices, the internet speed will boost up.
As per Hulu, it requires 1.5 Mbps speed for streaming SD videos while it is 3.0 Mbps for HD videos respectively. Therefore, if you experience Hulu Loading Error, you can also go for the speed test. After that, compare with the requirement from Hulu's official website. You can check your connection speed on Xbox One by navigating to "Settings > Network > Detailed Network Statistics".
Conclusion
Hulu app in Xbox one is an important source of entertainment. It fulfills the demands of us in case of missing an episode of TV series. Since it streams videos, buffering and shuttering may appear while loading. Though, it is normal for the connectivity but quite unexpected for a person sitting in front of a device waiting for watching something interesting. This is why; Hulu Loading Error was taken into account giving high priority. Following this, we have discussed the probable solutions that smoothly take care of this issue. Hope you can troubleshoot the error and eventually can have a good time with Hulu.
Repair any Windows problems such as Blue/Black Screen, DLL, Exe, application, Regisrty error and quickly recover system from issues using
Reimage
.