Disk Cleanup is a pretty essential tool that helps you to keep the Windows device free of clutter by eliminating the irrelevant files. But often you may get Low Disk Space error message even after removing the junk files by using this utility. Usually, it occurs when several applications of Microsoft Store fills up the Temp folder of your system. Except that, sometimes the operating system stops working accurately and thus leads to these types of error messages. Today, in this article, we will discuss the methods to fix Low Disk Space Error after Running Disk Cleanup in Windows 10.
Generally, you get such error notification when a hard disk partition is low on free space. As a result, a pop-up warning shows up in the system tray that signifies that your computer is running low, or is out of, disk space, as the thresholds are approached. By default, these marginal values are 200MB, 80MB, and 50MB respectively. The most irritating part is, the notification keeps appearing even after cleaning the junk files by running Disk Cleanup. Howsoever, Resetting Microsoft Store, clear the Store Cache and reset Windows Update Settings will help to solve this bug on your PC.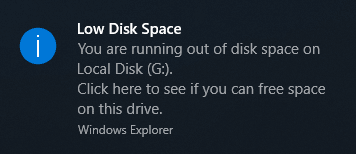 Here is how to fix Low Disk Space Error after Running Disk Cleanup in Windows 10 –
Reset the Microsoft Store
When you try to download a certain app from Microsoft Store, often it stuck in between and ends up with Low Disk Space Error. In this case, you need to reset the same.
Step-1: press Win+I hotkey to let open Windows Settings and Once it comes into the view, click on Apps.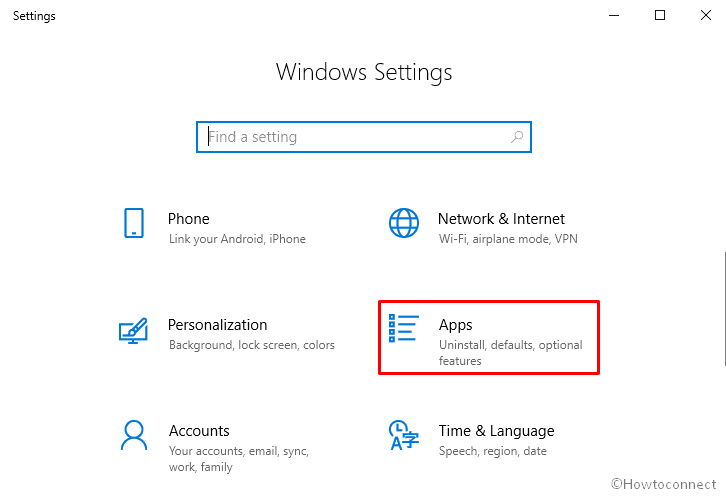 Step-2: Go to the right pane, scroll down and click on Microsoft Store when you get it. Select Advanced options.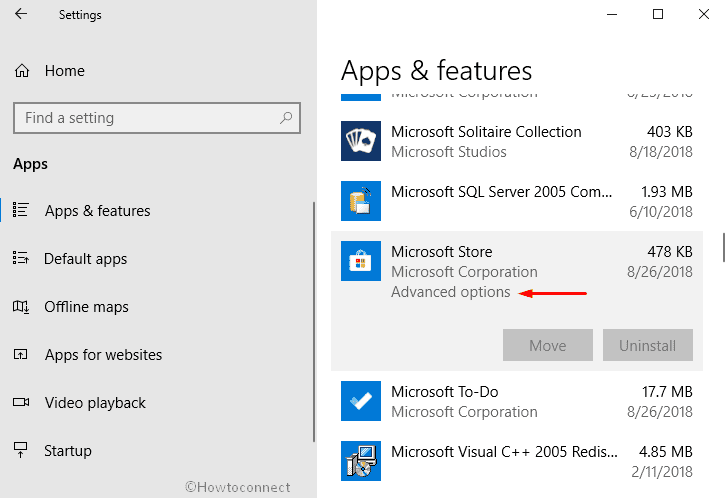 Step-4: On the subsequent Window, select the Reset button.
Now, Reboot your PC and most likely Low Disk Space Error won't appear afterward.
You may also follow – 5 Ways to Reset Microsoft Store in Windows 10.
Clear the Microsoft Store cache
The full space of Microsoft Store cache is also responsible for Low Disk Space Error on your PC. Here are the steps to clear it –
Make a right click on the Start button from the left bottom and choose the Run option from the list.
Next, type wsreset.exe in the blank text area and either click on Ok or hit Enter on your keyboard to proceed.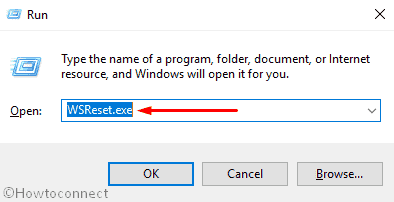 Within a blink of an eye, you will view a blank command prompt. Wait for approx. 10 to 20 seconds. When the process is finished, this window will automatically get closed and Microsoft Store will be started. Restart your PC and check if Low Disk Space issue is fixed now.
Reset Windows Update
Outdated/ Incomplete installation of OS might also cause Low Disk Space Error after Running Disk Cleanup. In general, Windows automatically looks up for the update. However, if your system is not getting the required update, do it manually using the steps described below –
At first,
Click on Update & Security.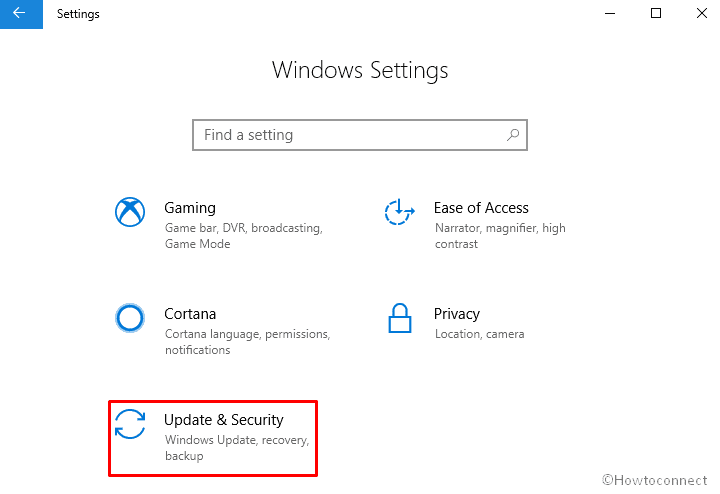 On the following Window, click on Troubleshoot from the left column and then go to the right pane.
Tap a click on Windows Update.
When it expands, select Run the troubleshooter.

It will take a few seconds to detect errors in your Microsoft Store and reset it. Once it completes its process, close the current window and restart your PC.
That's all. Hope the above-mentioned fixes have successfully solved the Low Disk Space Error after Running Disk Cleanup on your PC. If you have any query related to this or want to ask us about any Windows 10 Error Code, post it in the comment box.
Repair any Windows problems such as Blue/Black Screen, DLL, Exe, application, Regisrty error and quickly recover system from issues using
Reimage
.