Fix Memory could not be read error on Windows 10, 8 – You often face a painful error when access Windows 8. This error comes with a pop-up message memory could not be read. It prompts on your screen while you open any links by Internet Explorer or run software setup after downloading. This type of situation also appears in case if you are installing any driver or software to Windows 10, 8 and the installation process is restricted suddenly. In this guide, we will talk about how to fix Memory could not be read error on Windows 10, 8.
According to experienced Windows users, Memory could not be read error message is generally created due to an internal error or malware/virus attack on Windows 10, 8 system. Sometimes the malware is the main cause for such error, and it changes OS settings or codes and blocks software updates.
To fix Memory could not be read error on Windows 10, 8 system, you have a better option either run built-in anti-malware software (Windows Defender) or a recognized system command named sfc /scannow.  To get started,
Memory could not be read error on Windows 10, 8
Step 1
At first, launch the Command prompt with Admin privileges. To do so, gently press Windows key +X shortcut to open power menu.
Here, select Command Prompt (admin).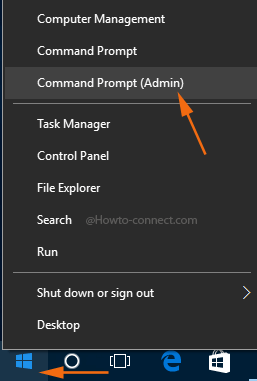 When you get at command prompt window, type command sfc /scannow and press enter button.
This command will run a scan process on your Windows System and verify whether all the internal files, codes, folders are available. It automatically fixes those errors or corrupted drivers or other essential files in your windows 10, 8. Once the scan is finished after a few minutes, it explains the result with fixed errors.
Step 2
Next, run a full scan using integrated Windows Defender to identify all the malware and delete them. This process will remove malware that is causing or avoiding software from getting installed. When the malware scan process is finished, restart your Windows 10, 8 system, and try to install the software another time. This time, you will get installed any downloaded software correctly.
Conclusion
Windows 10, 8 System Restore is also a big solution to resolve these errors. If you have created a backup then you can select the previous restore point. This process will remove all errors from your Windows 8 system, and it will get back to the perfect state. You will never confront with Memory could not be read error message further either on Windows 10 or 8.
Repair any Windows problems such as Blue/Black Screen, DLL, Exe, application, Regisrty error and quickly recover system from issues using
Reimage
.