Often a large number of Windows 10 users have complained about having encountered a BSOD (Blue screen of Death). dxgmms1.sys  is such type of issue that commonly appears with System_Service _Exception Stop error. Sometimes it may also be seen with page_fault_in_nonpaged_area, driver_irql_not_less_or_equal, bad_pool_caller, and bad_pool_header. This problem occurs because of OS crash leading to bug checking and unexpected reboot and further frequent restart of the PC.
dxgmms1.sys Windows 10 BSOD is an annoying error often coming out when you run a full-screen video. Full name of this file is DirectX Graphics MMS system driver that engaged in conflict with the original system resources. Furthermore, obsolete GPU driver, outdated BIOS, a buggy update, malware might be a reason behind this issue. On another side, System service exception blue screen of death is mostly generated for 2 probable reasons dxgmms1.sys failure and netio.sys failure. However, Skirmishing and incompatible driver application is the main thing behind this nagging issue so the main focus will be to rescue from this.
dxgmms1.sys Blue Screen Error Windows 10
Here is how to fix System Service Exception dxgmms1.sys Blue Screen Error Windows 10 –
1] Update Graphics Processor Unit
The most common solution which has helped a good number of users is updating the GPU to the latest version. You might exclaim that the BSOD screen often came whenever the resource-demanding application did not bear the required dependencies to execute the whole process. If something similar seems to happen with you then there is certainly the GPU issue. So remove this by following the illustrated step by step instruction –
Press – Windows key + S.
Type in devmgmt.msc.
Hit – Enter.
From Device Manager, find the – Display Adapters.
Double-click the same.
Right-click on the available Graphics card
Select the – Update driver.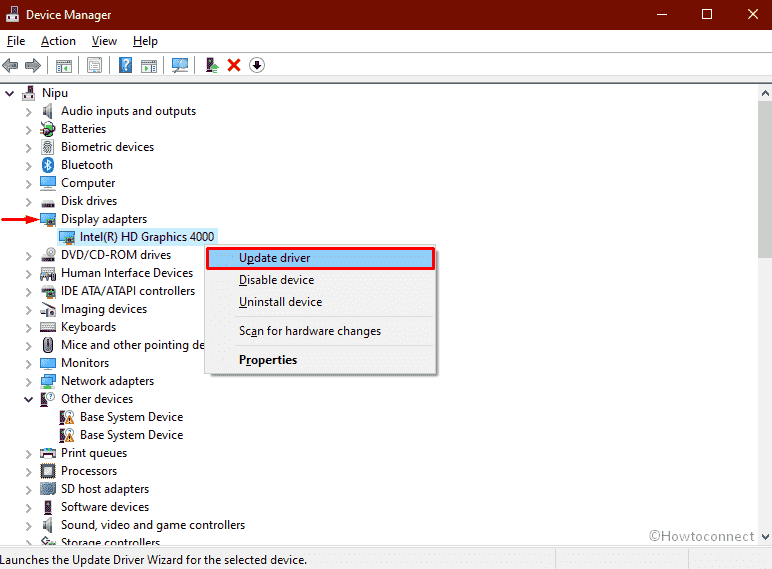 Click the – Search automatically for drivers.
If the utility shows You already have an updated version, visit the vendor's website and check for the most recent and compatible version.
Download and install the same manually.
Lastly, restart your PC.
2] Install the latest build to fix dxgmms1.sys BSOD
Suppose you experience What says: dxgmms1.sys BSOD as a result of installing the faulty patch then you don't have to worry. Microsoft always releases updates to resolve the known issues on regular basis and you only need to manually check the same. The only condition is you should have stable and good network connectivity and if you meet this then follow the guidelines to install the most recent build –
Click the Start and type – update.
Press the – Enter.
Hit – Check for updates.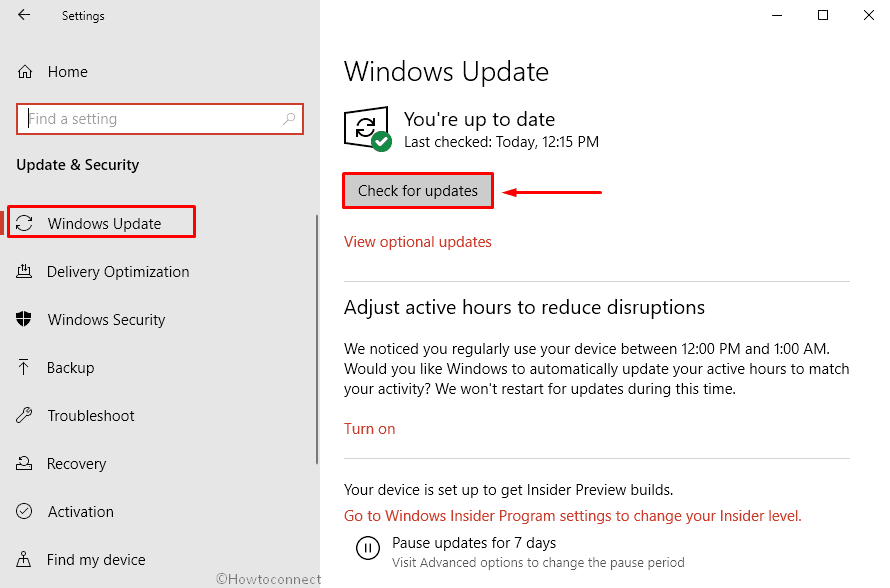 After the pending update will be downloaded automatically, press – Install now.
3] Update BIOS if outdated to fix Windows 10 dxgmms1.sys
The chance of system service exception dxgmms1.sys Blue screen of death error to occur arises due to the existence of a stale version of BIOS in the system. A couple of users were able to resolve the same mess up they were facing simply by upgrading the BIOS version to the latest. The procedure of updating the BIOS version varies completely for different manufacturers and even for dissimilar configurations of the system. Hence, you must consider this factor while applying any updates.
Click the Search icon on the taskbar.
Type – msinfo32.
Hit the –  Enter.
Note down – BIOS Version/Date available on the System information window.
Open a web browser.
Open the manufacturer's software download page.
Search your BIOS using the info you have noted.
After finding, Download the same.
Double click the downloaded item and follow the on-screen guidelines.
4] Check if integrated GPU is incompatible
Many of us prefer a system configuration that comes with an integrated graphics processor unit. It often comes handy in running applications that require heavy graphics, for instance, if you are a gaming enthusiast or someone who seeks a career in animation. Although it might do the job for them their systems become more vulnerable to such BSOD error due to the collision between the dedicated GPU card and system files.
The only way out of this conundrum is to uninstall or disable the integrated GPU card. You may not be able to get the same graphic quality as before and your battery might be affected a little as well but it would solve this nagging issue dxgmms1.sys crash indefinitely.
Let's see how you can disable your integrated GPU card –
Press the – Windows key.
Type – Device Manager
Hit the – Enter.
Double-click – Display Adapters.
Right-click on the integrated GPU card and select – Disable device.
Select – Yes.
When the process finishes, restart your system.
5] Perform a clean installation to solve Windows 10 dxgmms1.sys
In case of such a rare eventuality that none of the above-mentioned solutions resolve your issue, you must proceed with a clean windows 10 installation. This could be because of some system corruptions or malicious infections or kernel files malfunction and hence performing a clean install of windows would indefinitely resolve the persisting issue.
Here's how you can perform a clean Windows 10 installation –
Open the – Microsoft Edge web browser.
Go to this location – official Microsoft web page.
Click the – Download tool now.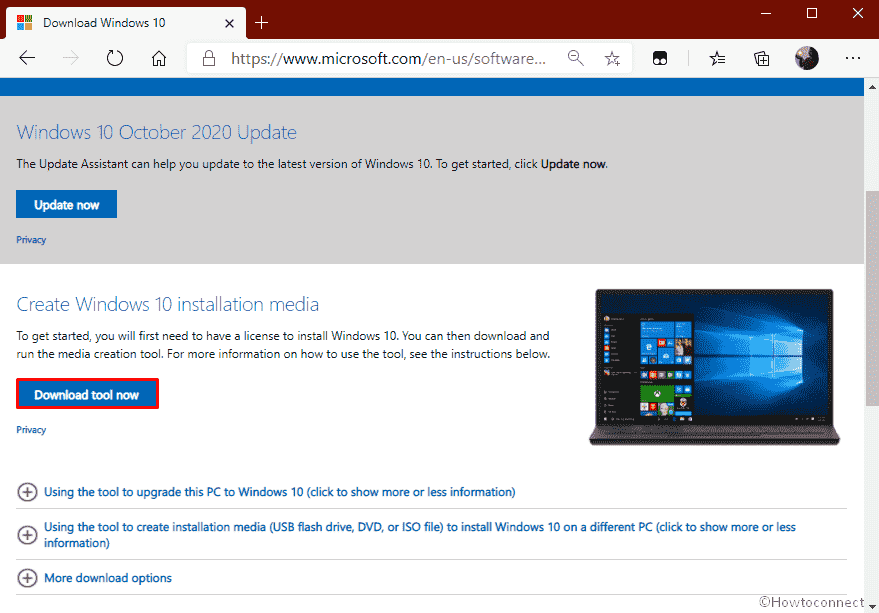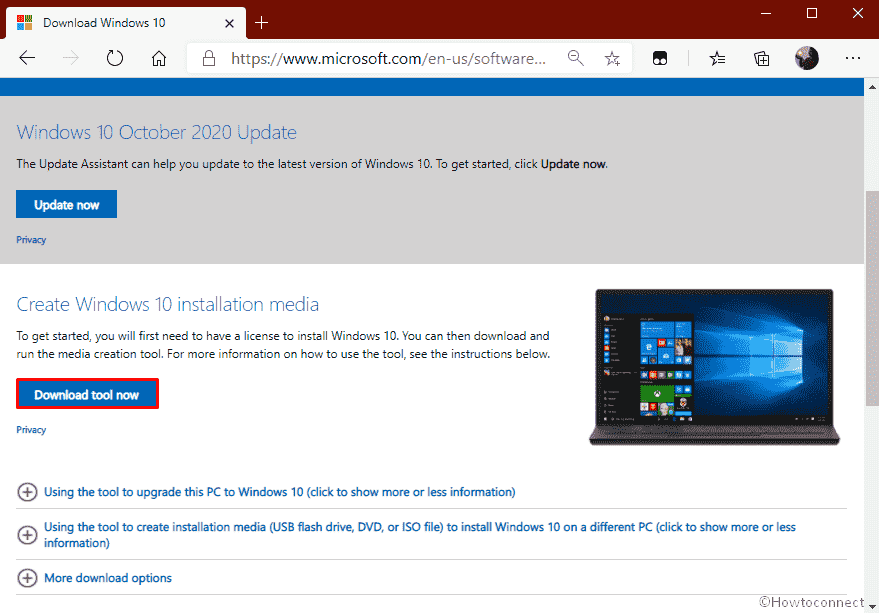 Double-click the downloaded setup file.
When a User account control appears, click the – Yes.
Once the Windows 10 setup window is ready, hit – Accept.
Select the – Upgrade this PC now
Now, click – Next.
Choose the – Keep your files and apps.
Hit the – Next.
Click – Install.
Keep following the instructions to finish the procedure.
Methods list
1] Update Graphics Processor Unit
2] Download Windows 10 updates
3] Update BIOS if outdated
4] Check if integrated GPU is incompatible
5] Perform a clean Windows 10 installation

That's all!!
Utility tools to solve this BSOD:
Repair any Windows problems such as Blue/Black Screen, DLL, Exe, application, Regisrty error and quickly recover system from issues using
Reimage
.