Many users report that when they make an attempt to launch Bash.exe in Windows 10 (Bash on Ubuntu on Windows), they face an annoying issue. The console opens and closes right away. This problem usually occurs when the legacy mode is turned on in Command Prompt. However, when they are typing bash.exe in the Command Prompt, they experience an error Unsupported Console Settings in Windows 10. Here, we will present you a quick fix that will help you to resolve this Bash trouble very easily.
Unsupported Console Settings in Windows 10 Solution
To bypass this specific issue of unsupported console settings, you just need to disable the legacy mode. You must follow the below-mentioned steps to turn off this feature in the Command Prompt Properties.
Step #1: Open Run dialog box by hitting "Win+R" hotkeys altogether. Type "cmd.exe" in the text field and click OK to access Command Prompt.
Step #2: When Command Prompt will appear on the PC screen, perform a right-click on its title bar and click Properties (See snapshot).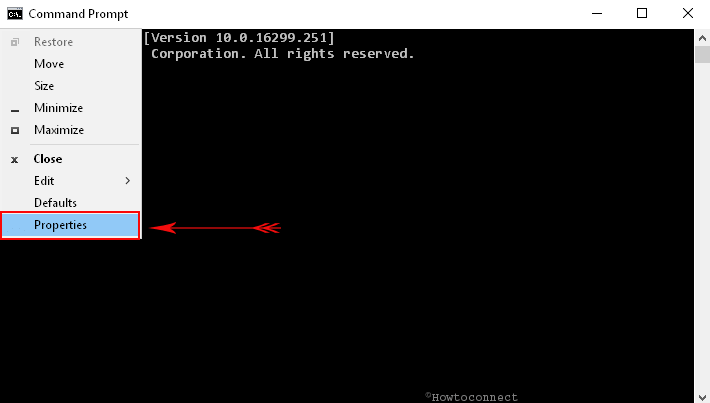 Step #3: On the Properties dialog, go to the Options tab. Here, untick the box next to the option Use legacy console (requires relaunch). This will disable some of the features of the Command Prompt which hinders the loading of Bash.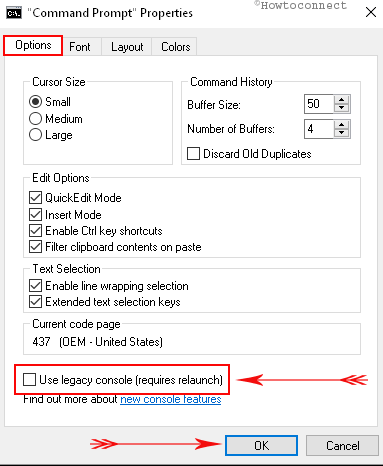 Step #4: Finally, click OK button to Fix Unsupported Console Settings in Windows 10.
After you have fixed Unsupported Console Settings in Windows 10 you can make desirable changes to this utility. The tool can proffer a better experience when you make Command Prompt Transparent.
In addition, the tool can be personalized in your own way on Windows 10. You may easily change Command Prompt Look Like Document in Windows 10 (with an optional background color).
Text and shade of this black panel are also changeable. Get the help of the instructions for the same How to Change Color and Font of Command Prompt in Windows 10, 8.
In recovery environment, when you encounter an issue you can also launch the console. Follow this article to get the access – How to Launch Command Prompt at Boot in Windows 10.
However, to make things effective and fix the issue, you have to restart Command Prompt. Now, open Bash Ubuntu in Windows 10 and hopefully, you will see that it functions perfectly.
Repair any Windows problems such as Blue/Black Screen, DLL, Exe, application, Regisrty error and quickly recover system from issues using
Reimage
.