In this write up we will focus on the solutions that will Fix Windows 10 Sleep Mode Not working. Users after upgrading their machine to the newest OS have observed a peculiar situation while putting their machines into the sleep mode. They witness though after sending the machine to sleep, only the screen gets turn off, but the power button is active.
Keeping this concerned in mind, we will recommend you two  things
1st. Go through the Device Manager and update your graphics card. If you need help you could navigate to Tips to Update Driver Software on Windows 10 Step by Step
2nd. make some changes in the advanced Power Options.
Both the ways are explained in more elucidate manners in the next half of the article. So, let us move ahead and see the steps to How to Fix Windows 10 Sleep Mode Not Working.
How to Fix Windows 10 Sleep Mode Not Working
1st. Through Device Manager
Carry out a right click on the Start Menu to extract Power user menu. From the arrived menu, specify Device Manager.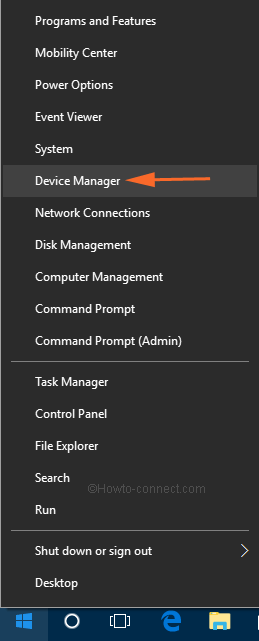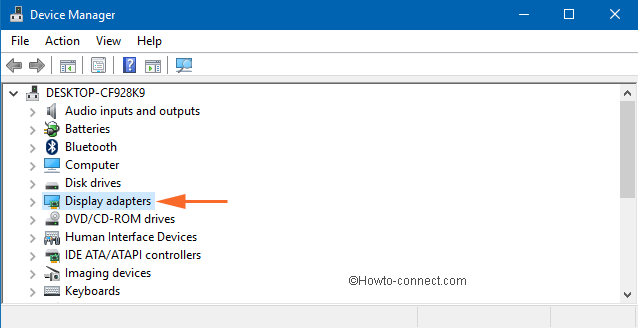 Now, implement a right-click on the choice Intel(R) HD Graphics Family and go along with the menu on the top written as Update Driver.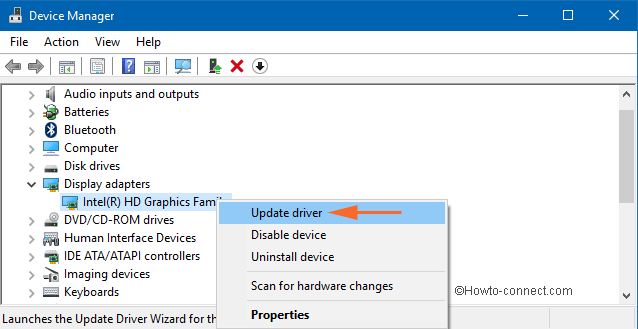 In the separately arrived box, appoint a click on "Windows should automatically install the best driver".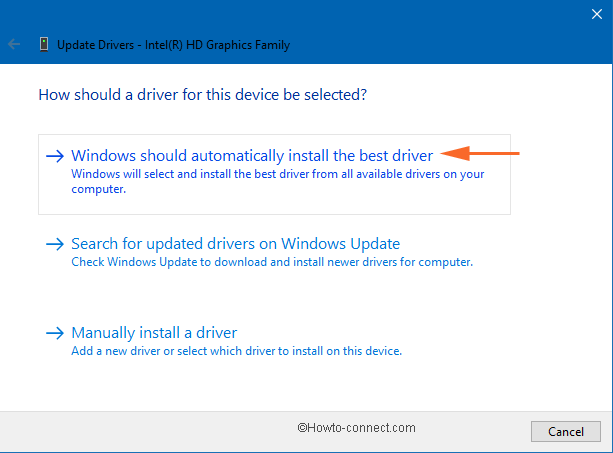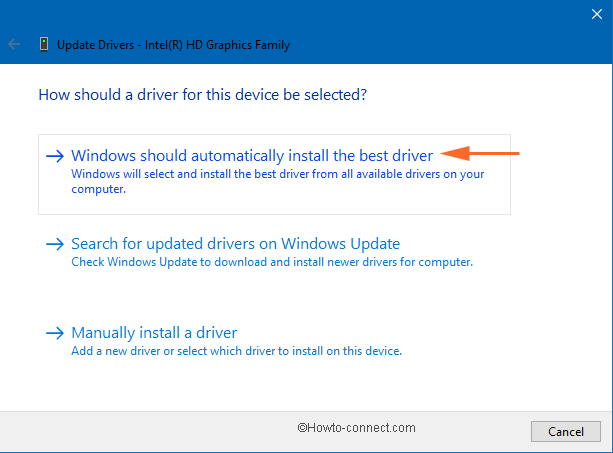 The machine will cast around for the updates and the moment it is acquired, the same will be installed.
After the exercise is completed, restart your Windows 10 PC.
Check if issue persists!! If yes then follow the steps written underneath.
2nd. Through Power Options
Open Start Menu and start typing power plan. Choose a power plan will appear as the result on Cortana, click on it.
In the next emerged window, at the lowest point, two links are before eyes. On one of them which says Change advanced power settings Execute a click.
This above action will lead to the exposure of Power Option separate window.
Now, expand each option to see if the Sleep is allowed to be operated or not. For instance, after extracting the Multimedia settings section, two more segments are observable. Extract When sharing media segment.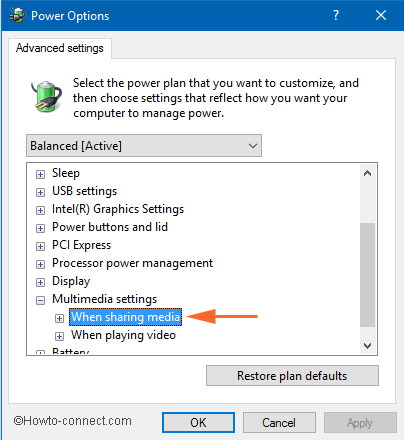 If Prevent idling to sleep is chosen for On battery and Plugged in, your Windows 10 Sleep Mode Not Working nuisance occurs. Yet, in order to make it operate flawlessly, the another option that says Allow computer to sleep requires to be chosen for both the cases.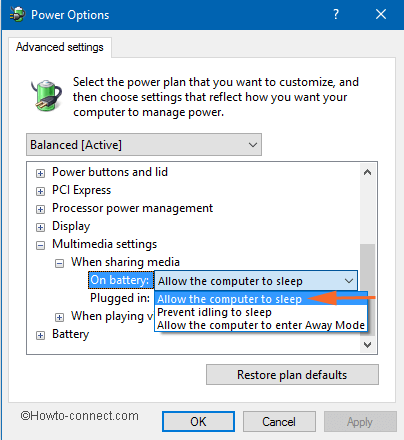 Hence, check out all the options and wherever found, allow the machine to sleep.
Don't miss out to tap on Apply furthermore Ok buttons to implement the modifications.
Apart from the mentioned points, there are other causes for Windows 10 Sleep Mode Not Working issue like any program constantly running might force the machine to be awake or to think worse, there might be malicious attacks which need immediate treatment. If you hold more ways to be out from this trouble, share with us.
Repair any Windows problems such as Blue/Black Screen, DLL, Exe, application, Regisrty error and quickly recover system from issues using
Reimage
.