In this post, we will tell you the procedure to enable mistakenly disabled adapters in Windows 10. Recently, a friend of mine complained about WiFi not working suddenly. It was there in the perfect position past many years in predecessors and unexpectedly refused to perform in this edition. A thorough cross-check revealed the fact that somehow without her knowledge, the WiFi adapter of the machine got disabled.
It is found out that many users are greeted with such situations that too unexpectedly. Like the above-mentioned state of WiFi adapters, the multi-function adapters, or display adapters, may sometimes become the prey and disable accidentally. Hence, taking into condition all the adapters that avert from working as they get disabled mistakenly, we will show you the steps to enable mistakenly disabled adapters in Windows 10.
How to Enable Mistakenly Disabled Adapters in Windows 10
Bring the power user menu on the light by administering a right click on the bottom of the Start Menu.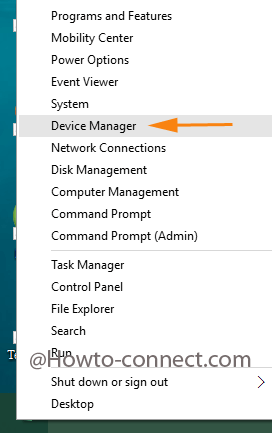 Once the options are exhibited, choose Device Manager.
Upon the arrival of the Device Manager, find your display adapter that got disabled, like WiFi adapters under Network adapter in my friend's case.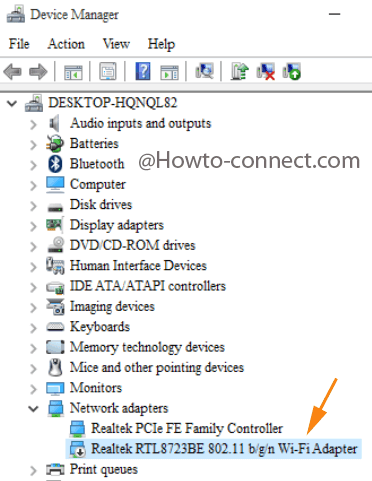 Implement a right click on it and choose Enable command.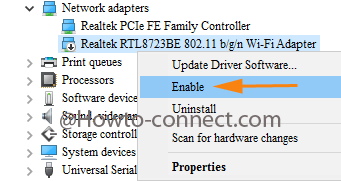 If you assume the drivers become old, it is suggested to update it.
Done!!!
Whenever you find any of your adapters disabled mistakenly, you will find them under the Device Manager. All you need to do is find out the driver from the list and enable it. Hope this will fix up your issue. My friend is now happily surfing the internet as she got back her WiFi adapter in the performing state.