We are discussing here one of the most common and disagreeable problems that can occur with the failure of Windows update process. 0x80070422 is the error code appearing in all versions of Windows whether it is Windows 11, 10, 8, or 7. As a consequence, updates cannot be downloaded, and you will miss out on features, solutions to earlier system problems, etc. But do not immediately give up; you may still combat this issue and compel the system to upgrade without problems. If you follow the ways in this article, it will be a breeze for you.
The 0x80070422 windows 11 error code is associated with the failure of update. Main reason for this problem is misconfigured services, corrupted components, wrong Network Settings, and faulty registry values. The error code may be accompanied by a statement such as "Windows Update is disabled" or "There were some issues installing updates."
Error code 0x80070422 Windows Update
Here is how to fix Windows update error 0x80070422 –
Way-1: Change Windows Update Service Settings
Window Update service settings are extremely crucial as this setting enables you to designate a server on your network and allow the system to receive updates and further strengthen security.
Sometimes, incorrect or flawful Settings can hinder the process and display the error code 0x80070422 Windows 11. Follow these steps to fix the concerned error –
Click on the Start and type services.msc.
In the Name column, find Windows Update.
Right-click on this service and then select Properties.
Make sure that Automatic is chosen next to Startup type in the General tab.
Check to see if the service is Running next to Service status.
If not, click 'Start'.
Way-2: Start Windows License Manager Service
Several users confirm that the nagging error code is fixed when they started Windows License Manager Service. So follow the instructions –
Open the Services window using the steps mentioned in the previous method.
Locate Windows License Manager Service and right-click on it.
Select Properties.
If the Service is not running click on Start.
Click on the drop-down for Startup type.
Select – Automatic.
Click on Apply and then OK to save the changes.
See – 0x80070422 'There were some problems installing Updates' in Windows 10.
Way-3: Execute System File Checker (SFC) and DISM
Corrupted system files are a typical cause of Windows 10 or 11 update error 0x80070422. However, SFC is a utility adequate to check and repair glitches in components and structure and finally fix the problem.
Therefore, using the System File Checker tool to scan and fix the Windows components would be helpful. To use this and solve 0x80070422, kindly follow the below steps:
In the Search, type – cmd.
Right-click the result and select – Run as administrator.
In the command prompt, enter the command sfc /scannow.
The SFC tool will now examine your system for corrupted files.
The process may take several minutes to complete. Wait until the operation is finished and restart the PC.
Go to Settings > Windows update and click on Check for updates.
See whether the 0x80070422 Windows update has been resolved.
If not then launch the command prompt.
Type the following command:
DISM /Online /Cleanup-Image /RestoreHealth
Hit enter.
Once the command has completed its work, reboot your computer and check if the error is fixed or it still persists
Way-4: Reset Windows update cache
Run the following commands and hit Enter after each of them to reset the Windows update cache and solve the error:
net stop wuauserv
net stop cryptSvc
net stop bits
net stop msiserver
Ren C:\Windows\SoftwareDistribution SoftwareDistribution.old
Ren C:\Windows\System32\catroot2 Catroot2.old
net start wuauserv
net start cryptSvc
net start bits
net start msiserver
Restart your system after closing the command prompt window. Install the Windows update again and see whether the issue still continues.
Additionally, you can repair the cache using the file – Reset_Windows_11_update.zip
Way-5: Deactivate IPv6
Even though IPv6 will be deciding in the future, a few devices even currently support it. Consequently, if it triggers any glitch due to which Windows update fails to install, you may often turn it off without difficulty.
Press the Windows key.
Type control.
Then click Control Panel.
Click on the dropdown for View by and select Large icons.
Now select – Network and Sharing Center.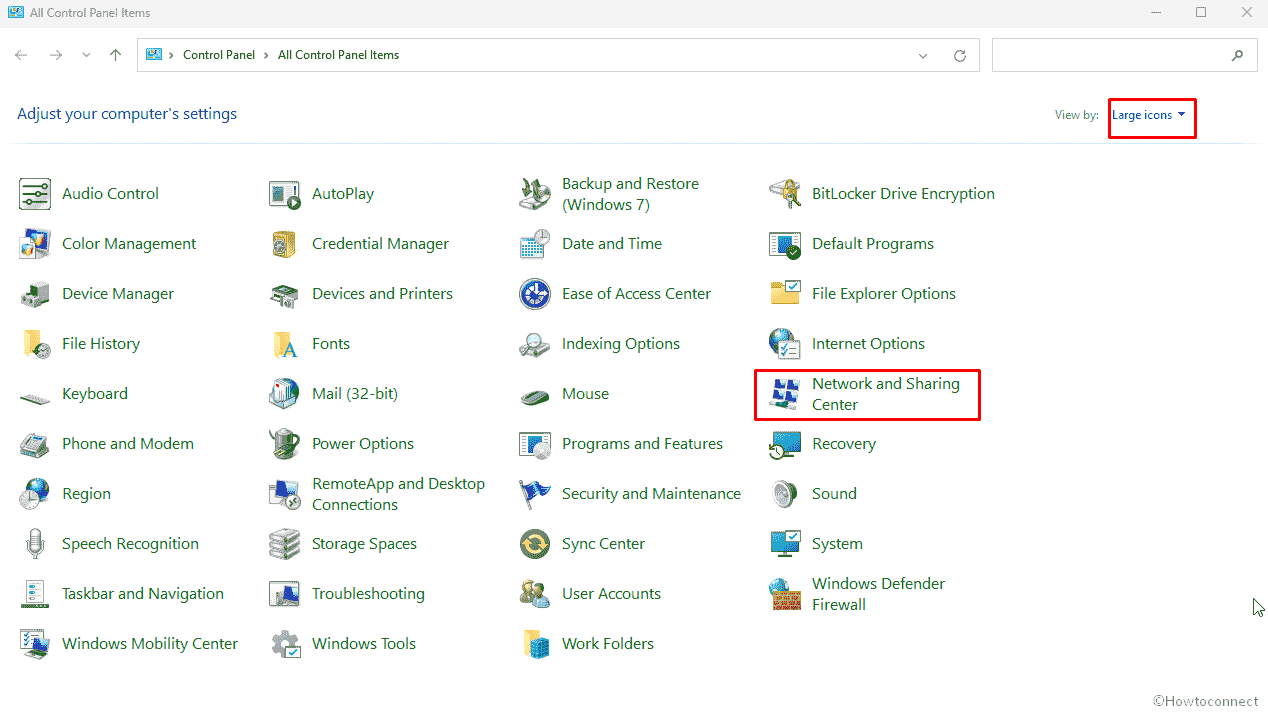 On the next Window, click on Change adapter settings.
Right-click on the network to which you are connected.
Select – Properties.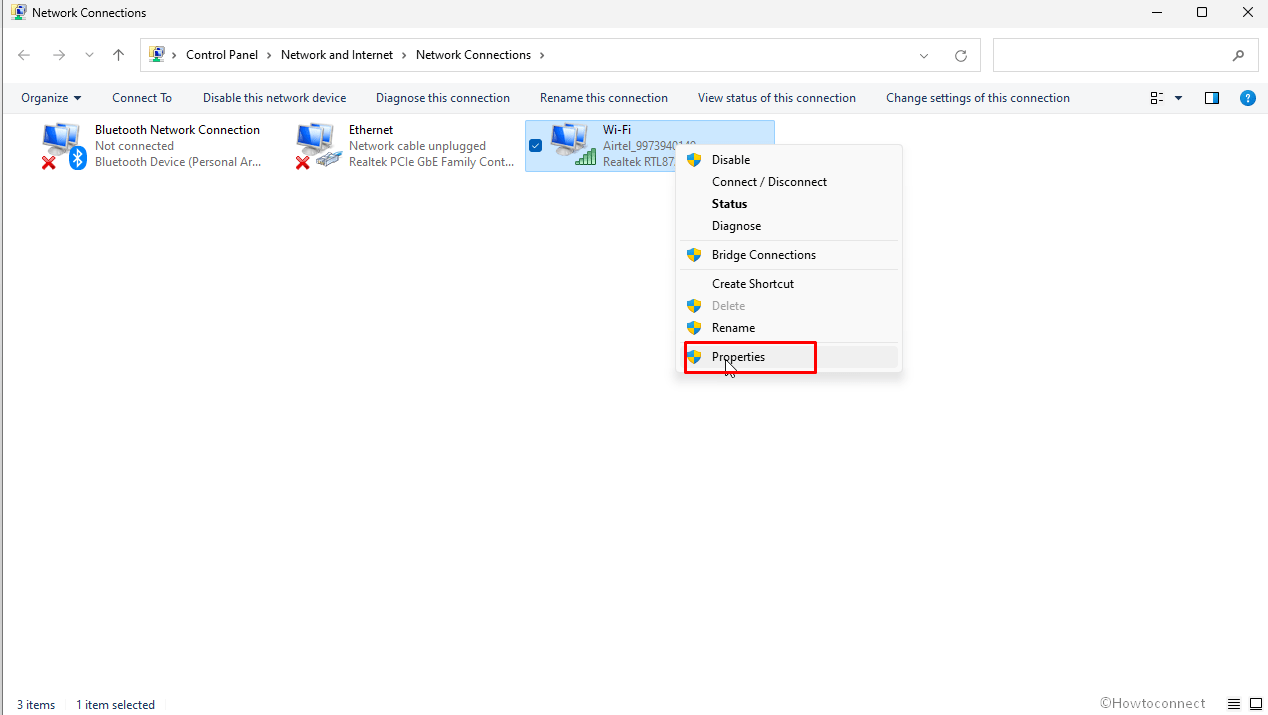 Find Internet Protocol Version 6 (TCP/IPv6) and uncheck the box next to it.
Lastly, click OK to save your changes.
If, the error code still persists follow the next way!
Don't forget to have a look at – Fix .Net Framework 3.5 Installation Error 0x80070422 in Windows 10
Way-6: Use Windows Update Troubleshooter
Windows comes with a suite of built-in automatic troubleshooters designed to address frequent issues. The fact that they just require a little amount of time to execute for detecting and repairing the error code. Thus, using Windows Update Troubleshooter for 0x80070422 fix can be a good option, so follow the mentioned below:
Go to Settings (Win+I).
Click Troubleshoot.
Select Other troubleshooters.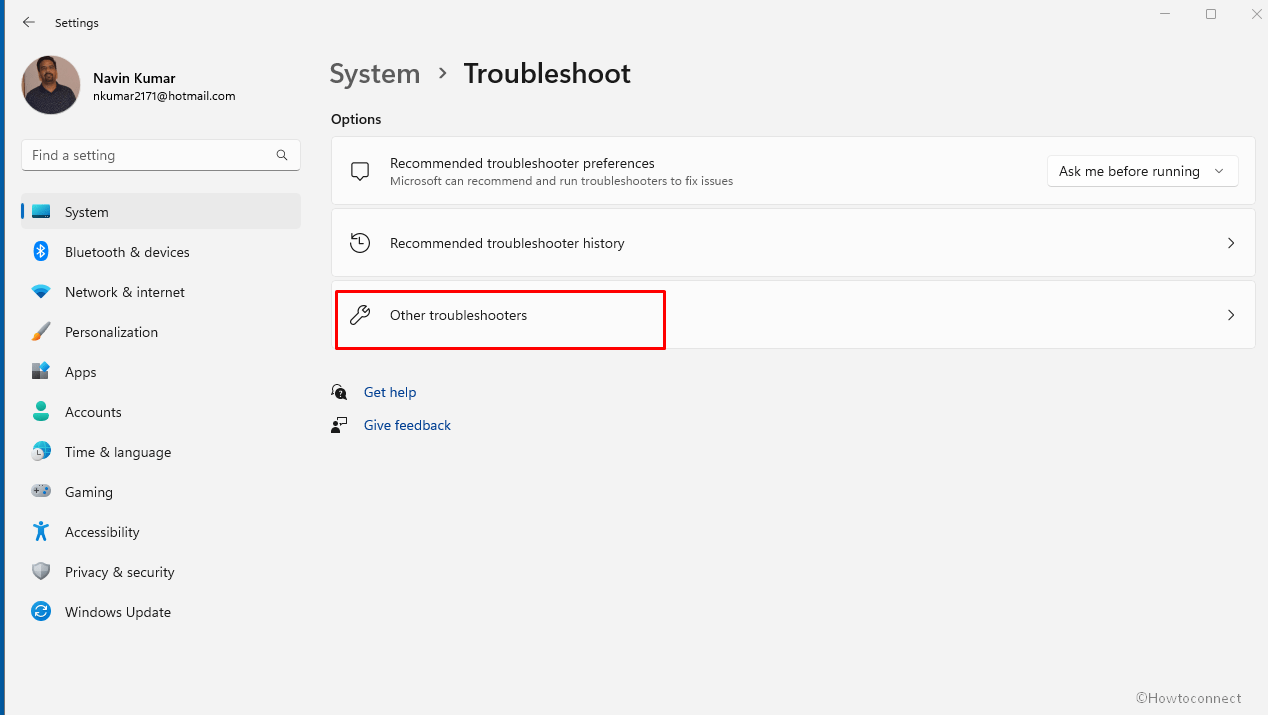 Then, go to Windows Update.
Next, click on – Run.
The tool will check for problems and notify you if it identifies corrective measures. If Windows was unable to identify the issue, you may click View detailed information to see what it tested for.
Way-7: Modify Registry Values
If you are still trying to know how to fix error code 0x80070422 Windows 11 or 10 yet, you should look into a few Registry entries to ensure they're right. Remember that incorrect modifications to the Registry might damage your system, so tread lightly.
Press – Winkey+R.
Type – regedit.exe.
Click on OK and select Yes on the UAC prompt.
Go to –
HKEY_LOCAL_MACHINE / SOFTWARE / Microsoft / Windows / CurrentVersion / Windows Update / Auto Update
If you see a key called EnableFeaturedSoftware, make sure its value is set to 1.
If not, right click on the right side and select – New > DWORD (32-bit) Value.
Name it to EnableFeaturedSoftware.
Double-click on this and change its value data to 1.
Exit the Registry Editor and reboot the system.
Now go to Windows update Settings.
Click on – Check for updates.
If the patch or build is installed correctly then it is alright. Otherwise, try another change as follow –
Navigate to the location below:
HKEY_LOCAL_MACHINE\SYSTEM\CurrentControlSet\Services\AppXSvc
Find a key Start and make sure that the value data of this is 3. If not then change it to 3, reboot and try again.
Way-8: Make sure internet connection isn't metered
Many settings are responsible to stop Windows updates as you can see in this post – How to disable Windows 11 update permanently (7 Ways). Reversely, when these factors are not correctly configured the process fails. These are metered network, changes in registry, Gpedit, Services, Battery Saver, and some commands.
Metered network can be mistakenly enabled anytime so check carefully and disable it using the below steps –
Press Windows and I.
Select – Network & Internet.
Click on the Network that is currently active.
Toggle off Metered connection.
Way-9: Install the Windows update manually
Since there is always a standalone copy of a patch available in the Microsoft update catalog providing you with a ready choice. When the Windows update fails you can directly go to the website and download and install the same manually. The method can be found in – How to Download and Install Update from Microsoft update catalog on Windows 11/10. Moreover, you can follow the guidelines –
Go to – https://www.catalog.update.microsoft.com/home.aspx
Write the KB number which is failing to install in the search box.
Press Enter.
You will see a list of standalone update files.
Find which one is supporting your computer's architecture.
Click on Download from the right end.
A separate page will prompt; click on the solitary link lying there.
Once the downloading is completed go to the Downloads folder.
Double-click on the file and verify the prompt.
Still getting the error then try these methods – How to disable Firewall in Windows 11 (Best 5 ways) and How to disable Windows Defender Permanently in Windows 11.  Restart the system and the update should be installed without any disturbances.
Way-10: Use In-Place upgrade
When getting Windows update error 0x80070422 Windows 10 or 11, In-Place upgrade can rescue you from this problem. This is an installation method that is performed through ISO file containing the latest cumulative update thus bypasses the problem that was occurring during the normal process.
Access the official download page of Windows 11 – https://www.microsoft.com/en-in/software-download/windows11
Scroll down to the section of Download Windows 11 Disk Image (ISO).
Click on the dropdown.
Select Windows 11 (multi-edition) ISO.
Click – Download.
Now click on 'Select the product language' and choose a suitable one.
Select – Confirm.
Finally, click 64-bit Download (or which is showing on your system).
After the downloading is finished, right click on the ISO.
Choose Mount.
Then double click on Setup.exe.
If User account control box appears, select Yes.
Install Windows 11 dialog will show up; click on Next.
On the license agreement page, select Accept.
The next process will confirm whether your system has enough free storage space.
Wait for the 'Ready for install' page and check the option – Keep personal files and apps.
The system will reboot multiple files; set the options when asked to boot to the desktop.
We anticipate that you have successfully resolved Windows 11 installation error code 0x8007 using one of the aforementioned ways.
Methods:
Way-1: Change Windows Update Service Settings
Way-2: Start Windows License Manager Service
Way-3: Execute System File Checker (SFC) and DISM
Way-4: Reset Windows update cache
Way-5: Deactivate IPv6
Way-6: Use Windows Update Troubleshooter
Way-7: Modify Registry Values
Way-8: Make sure internet connection isn't metered
Way-9: Install the Windows update manually
Way-10: Use In-Place upgrade
That's all!!
Repair any Windows problems such as Blue/Black Screen, DLL, Exe, application, Regisrty error and quickly recover system from issues using
Reimage
.