Xbox One Error 0x803F9006 occurs mostly occurs because of lack of usage rights for a game or app you Launch of the game prompts a message – The person who bought this needs to sign in. Sometimes you may get an error 0x87DE2729A instead 0x803F9006 in the same case. Cause and solutions to both the codes are identical and they mean that several things might be keeping Xbox from checking usage rights for a game or app.
Xbox One Error 0x803F9006 is a very common issue reported by various users after upgrading their Windows 10 PC to the latest version. To avert the problem you need to sign-in into the console and install after installing the game. If you find failure while logging in then run the troubleshooter to recognize the issue. Once you have tried all the tools and nothing is found suitable to start the gameplay then your Xbox One console needs to be repaired.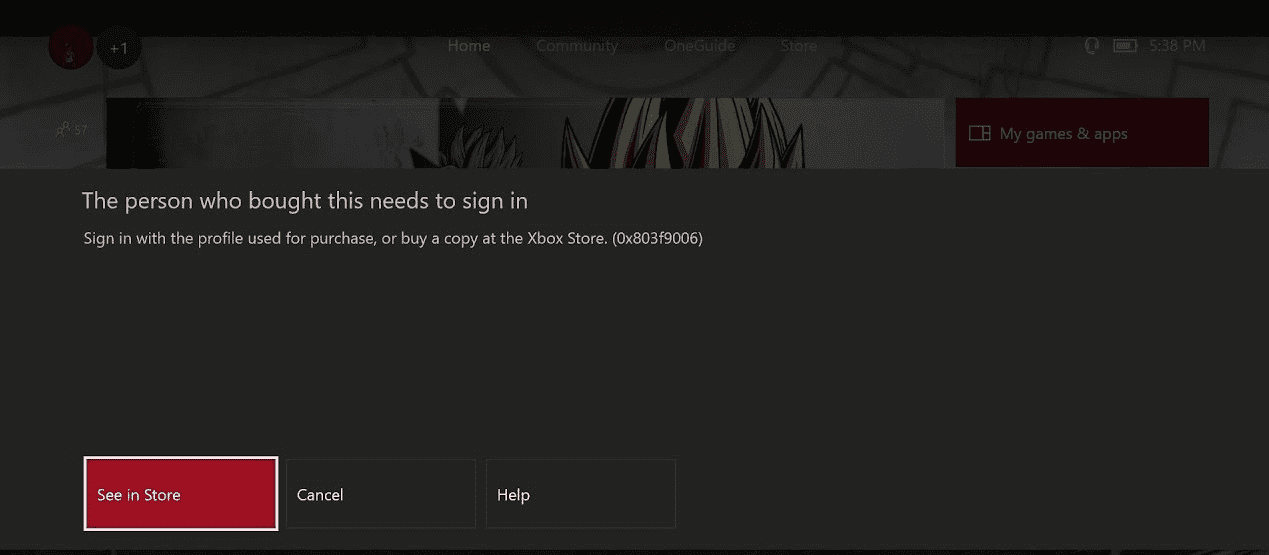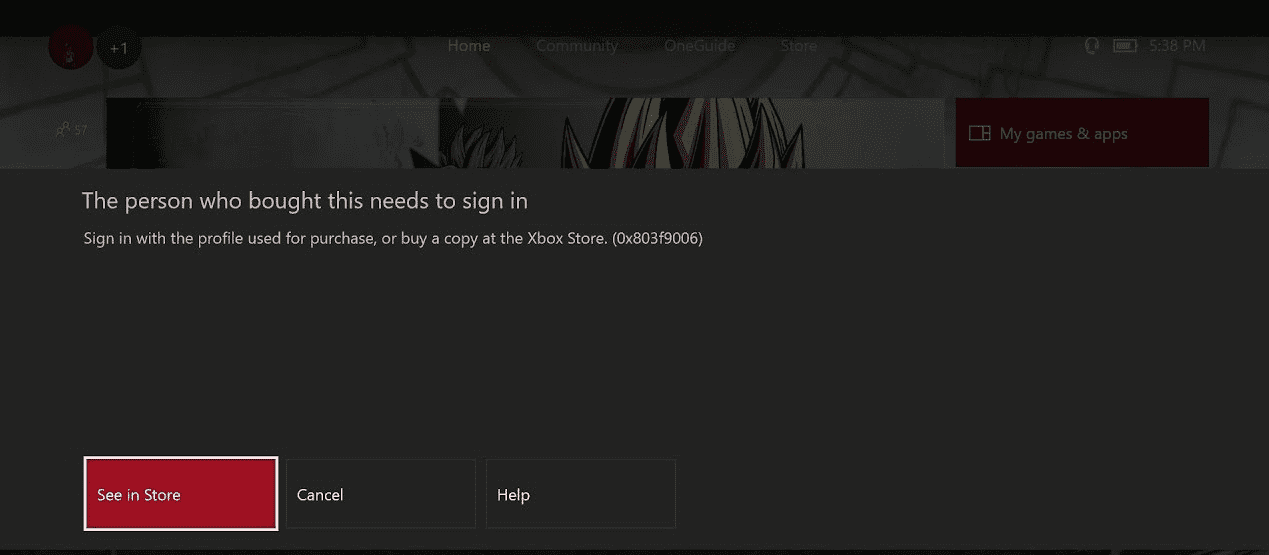 Xbox One Error 0x803F9006 solution
Here is how to Fix Xbox One Error 0x803F9006 –
1. If you bought the game from Microsoft Store or Xbox Store –
The first situation is you purchased a game from either Xbox Store or Microsoft Store. When you open after installing the application you get Error 0x803F9006 or 0x87DE2729A.
Solution – Sign in to Xbox Live.
Way –
Open Xbox application and click on Let's play.
The system will automatically fetch your username and password from the Windows 10 mail app.
2. If the game is disk-based
Suppose the game showing error code 0x803F9006 or 0x87DE2729A is disk based.
Solution – Insert the disk into Xbox
3. Other have purchased the game and you are trying to play
Some other person has bought the game and you are trying to open to start a gameplay. The app fails to launch and 0x803F9006 or 0x87DE2729A appear. In this situation, you need to follow
Solution – Call the person to sign in into Xbox live.
Additional ways –
Xbox error 0x803F9006 or 0x87DE2729A appears time and again after following the above methods –
Restart the Xbox One Console
Way-1:
Press and hold the Xbox button on your console continuously 10 for seconds.
You will view the screen showing No signal (Xbox off).
Way-2:
Step-1: Press on the Xbox button on the console and let the guide appear.
Step-2: Choose Settings from the side of the screen.
Step-3: Select Power & startup.
Step-4: Press Restart now.
Step-5: A confirmation dialog will appear asking Restart your Xbox, select Yes.
Xbox One Error 0x803F9006 in Windows 10 will no longer occur.
That's all!
Repair any Windows problems such as Blue/Black Screen, DLL, Exe, application, Regisrty error and quickly recover system from issues using
Reimage
.