We often need to access download mode in the Galaxy model during firmware installation or root process. These days firmware update is compulsory process for Android users, and download mode is helpful while you like to connect your Galaxy phones through ODIN method with the purpose of rooting or installing any type of update. In addition, the on-screen menu of download mode facilitates Galaxy user to enhance the device performance.
In this post, I am going to provide tips about how to boot download mode on Galaxy Grand Duos I9082 Smartphone?
Step 1 
Firstly, Power off your Galaxy Duos I9082 Smartphone.
Step 2
Now push the three buttons (volume down + Home + Power) at the same time on your Smartphone.
Step 3
Next, you will get the authorized logo of Samsung on the current device screen.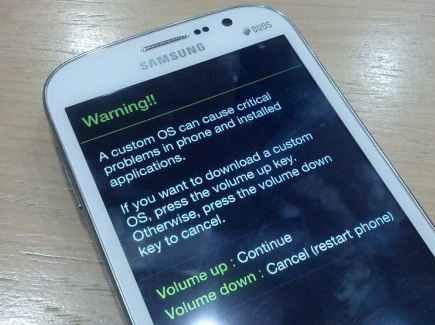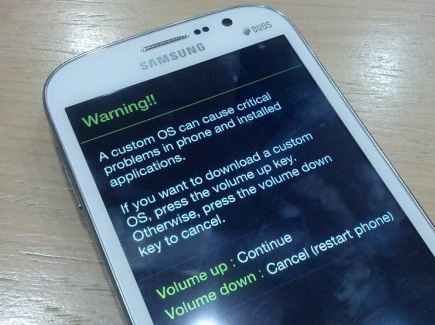 Step 4
As indicated by the on-screen instruction, push the volume up button to continue. Then your I9082 smartphone will enter into download mode.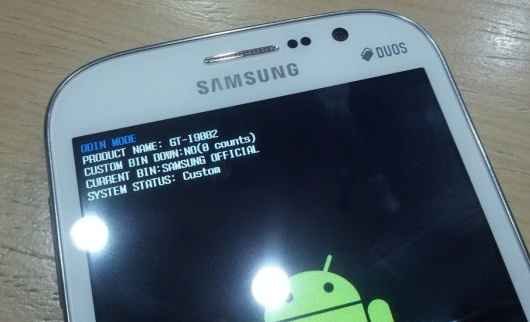 If you wish to escape from the showing screen or reboot the device at this point then it is easy process. To do so, hold the Power button for around 10 seconds and now your I9082 device will reboot usually.
Boot Recovery Mode on Galaxy Grand Duos I9082
In galaxy smartphone, Recovery mode can be started through the typical way with the combination of buttons. Actually Recovery mode lets Galaxy users to do several things like switch to original settings (it called also factory reset), install OTA updates by hand, installing custom Recovery through CWM or TWRP method or performing root process.
At the bottom, I am going to explain how to boot recovery mode on Galaxy Grand I9082 via ADB method ?
Step 1
At first, Install USB drivers of Galaxy Grand Duos I9082 model to your computer.
Step 2
Insert the USB cable to your computer and your Galaxy I9082 device.
Step 3
Now browse to android–sdk-windows platform-tools folder on your I9082 device.
Step 4
Start the Command Prompt on your computer. Type the following command and Press Enter button.
adb reboot recovery
Step 5
Now your Galaxy Grand I9082 device will power off and then enter into the Recovery mode. At this stage, volume up and down button is used to select the on-screen instruction.