As you possibly know, Microsoft's Windows Insider program has three tiers – Fast, Slow, and Skip ahead. Out of those, Skip Ahead Ring is the one that most users prefer which let them test the new features before Microsoft rolls out for general public. Whereas the cautious users choose to be on the Slow Ring which keeps their system away from bugs and problems. But in the Skip Ahead Ring, you will get the preview of the future builds. To be on this ring is not quite simple and so we will show you the procedure to Get 19H2 Skip Ahead Builds in Windows 10.
The first of the previews of 19H2 is only available on the Skip-Ahead ring right now. So if you are not in this Windows 10 Insider level but can't pull strings on your excitement and curiosity about 19H2 update preview builds, here is something to help you. Let us now walk through the steps.
Way to Get 19H2 Skip Ahead preview in Windows 10 (even when you aren't in the ring)
Here is how to get 19H2 Skip Ahead Builds in Windows 10 –
For this to work, you need to be a Windows Insider, of course. Also note that pulling this trick will only get you the skip ahead builds, but actually it won't make you a part of the Skip Ahead ring.
Step-1: First of all, open Run dialog box by jointly hitting "Win logo + R" keyboard shortcut keys. Here, type "regedit" and click OK to continue. If UAC prompt shows up, click Yes.
Step-2: Once you access Registry Editor, go to the following location.
HKEY_LOCAL_MACHINE\SOFTWARE\Microsoft\WindowsSelfHost\UI\Selection
Step-3: On the right pane, locate and double-click the string name UIContentType. Type Skip on the Value data field and click OK to implement the changes.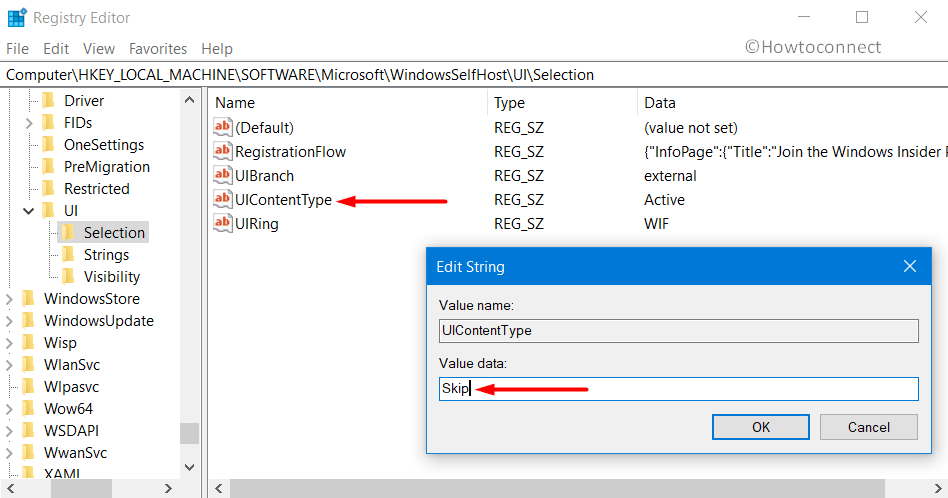 Step-4: Then, similarly, change the value of UIRing to WIF.
Step-5: Once done, navigate to the below-given path.
HKEY_LOCAL_MACHINE\SOFTWARE\Microsoft\WindowsSelfHost\Applicability
Step-6: Change the value of ContentType and Ring as well to SKIP. Once you do this, restart Windows 10 PC.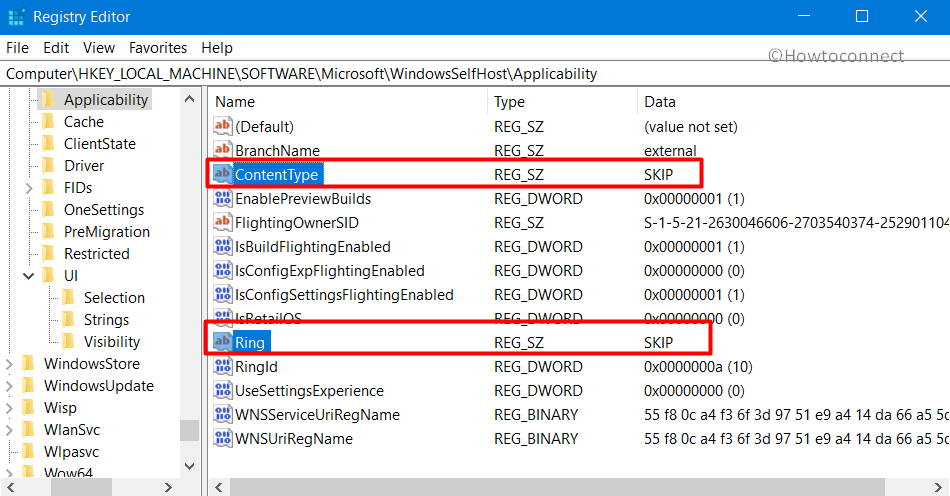 Step-7: When your device restarts, go to "Windows Settings" and navigate to "Update & Security".
Step-8: Click on Check for updates.
You can get the Skip Ahead builds available there.
Before trying the trick
Note that 19H2 will be in its very initial phase and may contain bugs. Unless you are a professional and know how to handle the system even with some downsides, we'd suggest rethinking before you try getting the 19H2 Skip Ahead build for Windows 10.
That's all!!!