To get a new Electricity connection from BSES Delhi people would have to follow few simple steps. BSES Delhi comprises BRPL and BYPL. So people living in both areas in their own premises can apply for new electricity connection in BSES. Before the issue of a new connection, a Government authorized electric contractor and after that an electric engineer will visit your premises to confirm the statements you have filled up in Application form. After payment of demand note sent by BSES you will get new electricity connection within 7 working days.Here few Important Steps are Given Below for New Electricity Connection from BSES Delhi:
Useful Post:
How to Pay Electricity Bill Online for BSES Delhi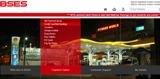 BSES New Electricity Connection Procedure
1. Firstly you have to visit the Divisional or Sub-Divisional Office where you can get an application form for a new connection. Thereafter you have to fill this form after downloading the form. This form is free of cost. No payment will have to paid.
You can Download BSES New Connection Application Form from the link below:
2. Fill up the new connection application form and attach documents:
Ownership Sale Agreement (that certify that you are the owner of your premise.)
Voter ID Card (for your identification proof)
Ration Card
Copy of Passport
Monthly Maintenance Receipt which should be latest
Passport Size Photo
Possession or Allotment Letter (Government Premises).
Objection Certificate given by Land Lord in case of the tenant.
An affidavit of Rs. 10/- in support of these documents and premises. Click the link – download Affidavit form
3. The given Test Report will be verified by the Government Authorized electric contractor and then he will advise for go ahead for the new connection.
4. After submitting the form with required documents, you have to keep a receipt of your application with application no. which should be unique and have the date of submission.
5. After that Electrical Engineer will visit your home to verify your documents details which have been given by you to know whether it is true or false. According to his verification, he will take action to accept or reject the request form.
6. If he agrees with your application form then a Demand Note will be preferred to you which have been paid by you to the BSES office in Delhi. After seven days only, your connection will be energized after paying the Demand Note.
How to Get 3 Phase Electricity Connection from BSES
1. This is a similar case as I have mentioned above to obtain three phase connection in BSES Delhi region. Only difference is you have to report directly at the Costumer Help Desk in Divisional or Sub-Divisional Office. The minimum load for domestic/commercial/industrial should be 11 KW for the 3 phase connection.
2. And the rest of all steps are as same as discussed above in for a new connection of electricity.
3. It is mandatory to report the Electrical Contractor when you are applying to a new connection of electricity because of properly wiring in your home due which a consumer cannot able to claim to the Delhi government.
Formalities for Burnt Meter to Replace in BSES
1. A consumer has to provide a latest paid electricity bill copy to the office of Division or Sub-Division.
2. A consumer has to pay an amount as according to the age of a meter.
For two years, they have to pay 100% cost.
For two – five years,  they have to pay 75% cost.
For five – eight years,  they have to pay 50% cost.
For eight – ten years,  they have to pay 25% cost.
3. There will be no charged for defective meter if once declared by the Field Engineer.
4. Charged for the testing of meter:
For single phase meter, Rs.50/- will be paid by the consumer.
For three phase/CT meter, Rs.100/- will be paid by the consumer.
For more than ten years, there will be no any charged paid by the consumer it means free of cost.
These are the few norms which you have to follow to get the new connection from BSES Delhi whether it is 1 phase or 3 phase. If you fill any trouble you are free to contact the BSES officials. The BSES Officials contact numbers