One of the most significant features of Windows 8 OS is the Metro Start Screen. Here, you can view and launch any default apps or tiles (it is also called program icon), access other features from a single interface. Whenever you sign- in your windows 8 system, the start screen appears first on the screen. To navigate the desktop screen directly, you need to click on the desktop tile on the start screen.
In recent times, many windows 8 users faced issues like the desktop tile is lost suddenly from the widows 8 start screen or after a few changes. Although several windows 8 users also thought that the desktop tile is lost due to installed a third party start menu apps, but it is not a correct point. The built-in Desktop tile is always available in the windows 8 settings, but you need to pin up to the start screen once.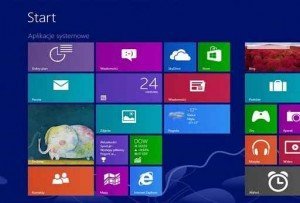 Here are the few tips on how you can get back the lost desktop tile again to start screen.
Press shortcut (Windows + C) to show the charms bar and look for Desktop in the search bar.
From the on-screen instant search result pages that appear on the left side, click on the desktop icon.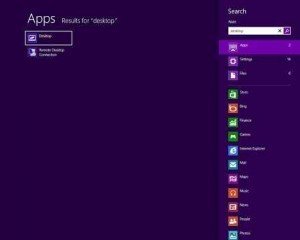 Next, select Pin to start screen option that is at the bottom of the screen. Then your desktop tile will be placed to the start screen.
Whenever you recover any tiles lost from the start screen only follow the above steps and return tiles on your Windows 8 start screen.