How to Get Mistakenly Deleted Files Back using Recuva – You lose or delete an important file mistakenly from your system which might come to our use in the near future, especially the ones related to work. In many situations, you recover it from the Recycle Bin if you realize the loss immediately. But, what if you realize the damage after emptying the Recycle Bin? Well, if you are one of those users who have deleted some important stuff from your system and are wishing to possess them again, your wish is fulfilled.
You have free software that can trace all the past lost and deleted files on your system. Recuva is software from Piriform which when installed and run on your computer will retrieve all your lost data. Recuva will retrieve files removed from your Windows 10 computer, digital camera, Recycle Bin or even MP3 player also. In today's post, we will guide you to How to Get Mistakenly Deleted Files Back using Recuva on your computer and recover all the lost data.
Download the software from the link given at the last of this post.
You may like to read:
5 Best Software to Recover Deleted Photos, Videos from Digital Camera
How to delete files Permanently and Securely using Moo0 File Shredder
How to Get Mistakenly Deleted Files Back using Recuva
Download and install the software on your computer and then follow the below steps.
Step 1
Get into your Desktop where you can see Recuva icon. Double click Recuva icon to launch it on the screen.
Step 2
The software needs administrator permission to start. So, click Yes button when the User Account Control prompts.
Step 3
Recuva wizard arrives on your screen. To start the wizard click Next button.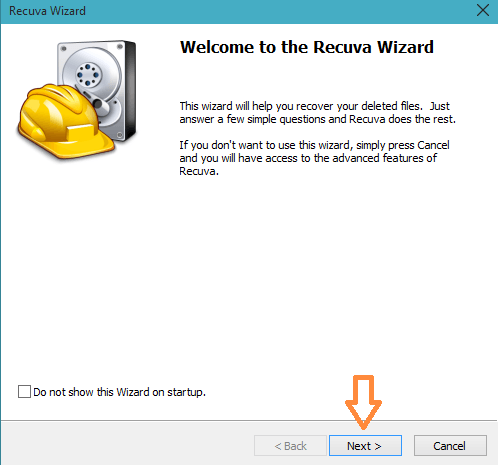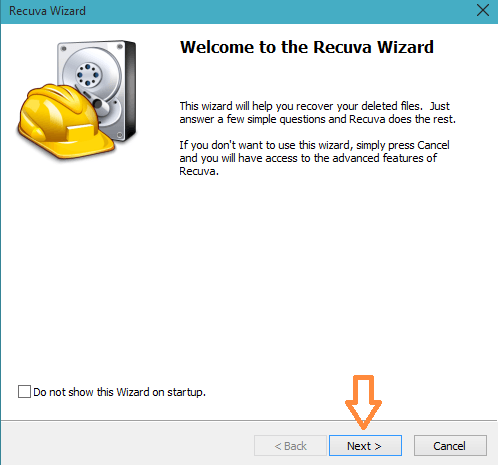 Step 4
You can see a list of file types. If you don't know what type of file you lost, you can go with All Files option. But if you are sure with the File Type, click the appropriate file type. Suppose, you lost few of your precious pictures and know you prefer to retrieve them again. So, click Pictures radio button.
Step 5
Click Next button to proceed further.
Step 6
Now the File Location section comes up. You need to tell the software from which location you lost your picture. If you are not sure with the location, choose I'm not sure. Otherwise, if the data lost was from your media card or iPod, or from your documents, or Recycle Bin then choose the appropriate location.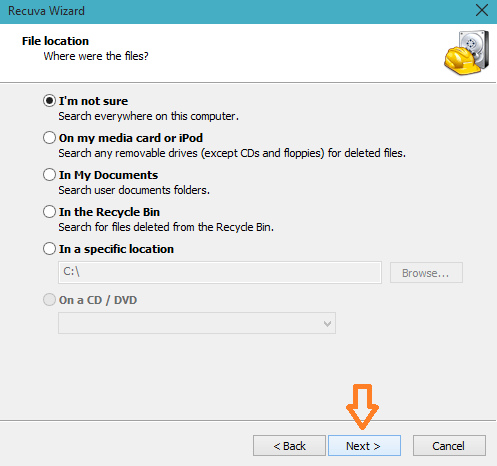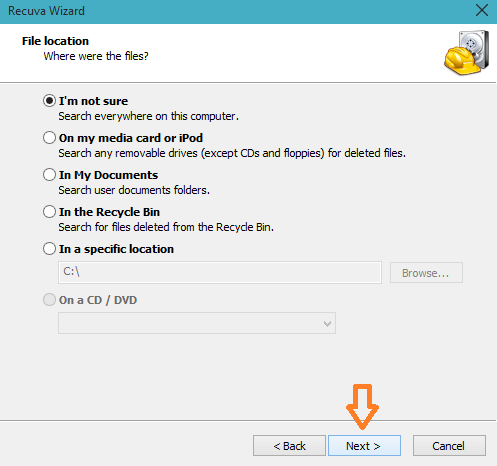 If your location is not in the list, you can also choose In a specific location and then hit Browse button and insert the path of the location in the box provided.
After choosing your location, hit Next button.
Step 7
Click Start button to begin the search.
Step 8
Wait for some time till the software scans for the lost file types in the selected locations.
Step 9
The software fetches all your deeply rooted lost files and displays on the screen.
Step 10
Select the boxes of each file (if you have more than one file to recover) and click Recover button at the bottom right corner of the window.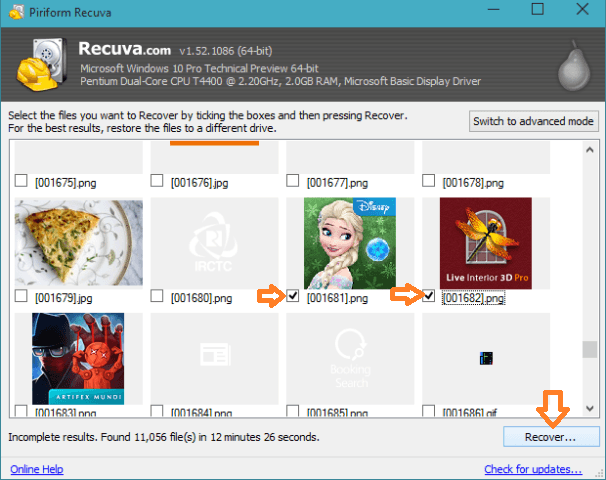 Step 11
You are asked the location where you wish to save the file. Choose the location which suits you and click OK.
Conclusion
You can never imagine that you could actually retrieve the files from your system you lost ages ago. But, Recuva actually does it for you. You can Get Mistakenly Deleted Files Back using Recuva from anywhere on the computer. This is a really helpful software for users. Also, it is quite good for parents also as they can retrieve the files their children had deleted from the system. Well, we hope you are going to use this software and recover your important files. Try this software and share your opinion with us. You are also welcome to share your suggestions with us.