Procedures to Get More Themes online From Store Windows 10 through steps.  – Microsoft is improving Windows 10 in the direction of making the most personalized and simple OS. So it has arranged Themes in Windows Store and you can install any theme from here instead of Microsoft webpages. See a guide with regard to Customize Themes on Windows 10 easily.
In the Personalization, you see a section themes where you find Themes related all the Settings. Here you find a Get More Themes online option and clicking this link navigates you directly to Windows Store. From here you could Directly Download Themes From Store on Windows 10 So here in this guide, you will learn How to Get More Themes From Store on Windows 10. If you are fond of ARC Windows 10 theme Linux (Dark and Light) grab it from here.
Get More Themes online From Store Windows 10
Step 1 – Click the Start button and let the Start menu to open. Select Settings icon from the left bar of the start menu.
Step 2 – Select Personalization on the appearing settings program.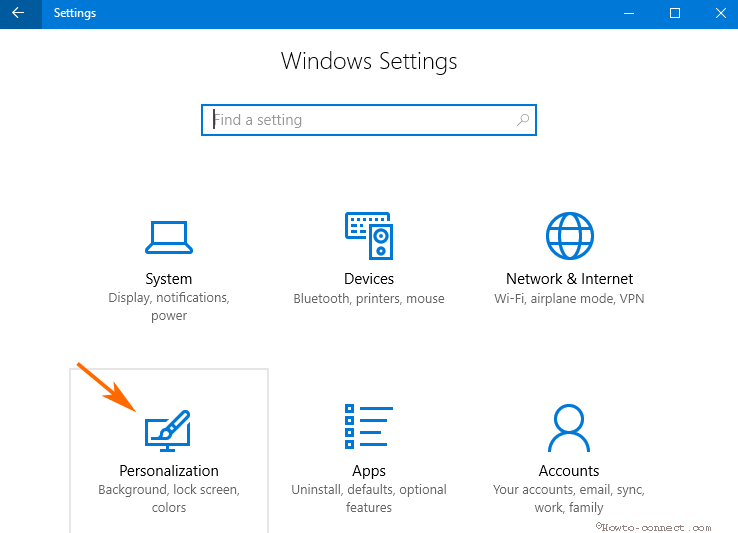 Step 3 – Once the Personalization category loads click Themes from the left pane. Go to the right pane and select Get More Themes online from the last part.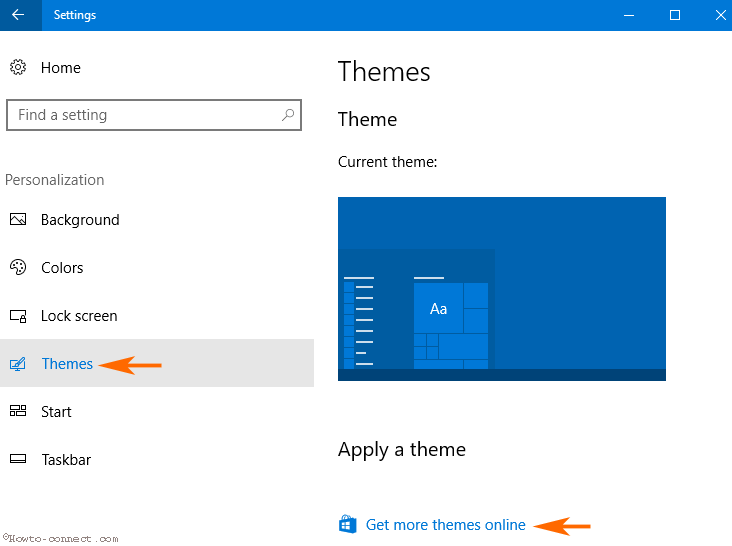 Step 4 – You are navigated directly to the section of the Windows Store dedicated to themes. You will see numerous Windows 10 themes tiles after the store opens. So select the one you prefer and click on Get.
Step 5 – You will see that the theme is downloaded and installed in only a few moments, so click on Launch.
Step 5 – The theme will be added to the section and you can apply the same only on a single click.
In this way, you can directly Get More Themes online From Store Windows 10.
Important – Windows 10 has started to provide the theme from build 15014. Therefore, users who are running at least this build can download the dedicated themes navigating from the theme section. Places & landscapes
When you like to How to Get More Themes online From Store Windows 10 you must know that it contains a large number of themes by bringing from the Featured Microsoft web page. You will find Classic and charming themes from different categories. However, the themes from the different categories like Autumn, Plants & flowers, Aero, Panoramic (dual monitor), Branded, and custom sounds are placed in the store plainly. But we expect it will be arranged in a better way in the coming days.
Conclusion
So this is the procedure following which you can pretty simply Get More Themes online From Store Windows 10. This link has eased and shortened the way you use to download themes on your Windows 10 computer.  You might have in your memory when you go to either Microsoft featured page for themes or elsewhere on the web. Now you will just select the link Get More Themes online and complete the remaining work in Windows Store. Grab a dazzling theme using this guide and enjoy it.