The valuable Google Maps App for iPhone has been inducted in Apple App Store in last week or so. The app is designed to function smoothly on iPhone devices. Still, I have a few tips, which stimulate easier and faster functioning of Google Maps on your iPhone devices. Just follow derived tricks and feel nice navigating experience with Google Maps on iPhone.
Place Pin on the Map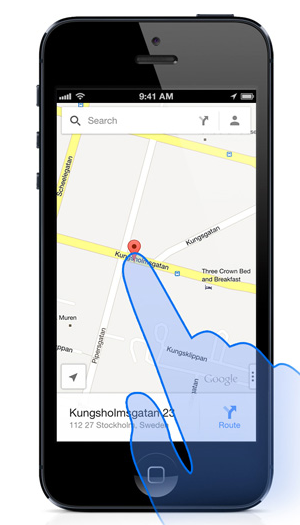 When you need additional information about particular location, you may switch Place Pin application on Google Map. To place a pin on Google Map, just press and hold such location on Google Map.
Street View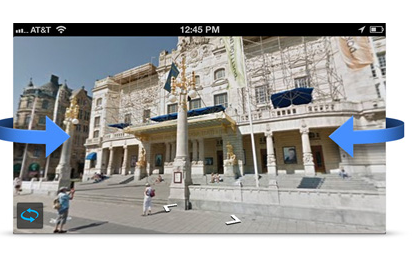 To see Street View images of particular location, simply press and hold such location on Google Map. Then after click on  information sheet and Tap the images to explore as you like.
Swipe to see More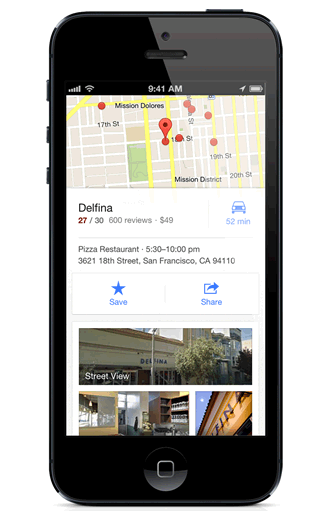 Whether you are looking for search results or directions on Google Map, then swipe left to right on bottom part of info sheet. You get more details while swiping info sheet in upward  direction.
1 Finger Zoom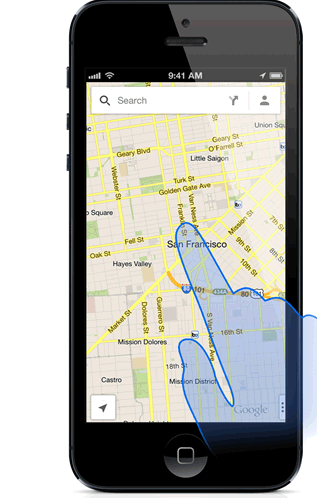 Act like Zoom in and Zoom out has been executed for nice and better view of particular location. On Google Map you may activate Zoom in and out function with one finger. Just double tap on location and drag your finger up or down.
Compass Mode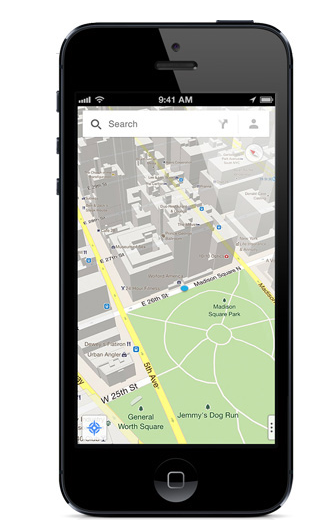 To get exact idea about location, you should switch to Compass mode on Google Map. You may activate compass mode after tapping on My location button twice. The My location button appears at bottom left part of iPhone Screen.
Save a Place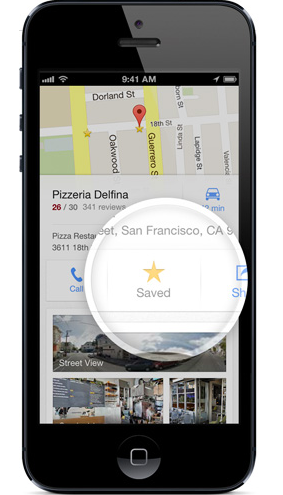 On Google Map, you may save favorite places for getting quickly access any time. To save a favorite place on Google Map just click on star icon on favourite location of Google Map. You may Save favorite Place after tapping on place info sheet.
Above derived tricks will help you more while you implement these around navigating particular location on your iPhone, which has loaded with Google Map App.