Since the arrival of Windows 8, Google has presented official Search app only for it so far. As we know that Google Earth and Google Map are known as the recognized map services. For Android, Google has produced authorized app for it's each one application (YouTube, Gmail, Google+ and many more). But Google does not disclose any plan to launch Google Earth app especially for windows 8.
Don't worry, because we have got several options and third-party tools to fulfill need for map solutions in Windows 8. In this regard, we have covered already G Maps which features are similar to Google Maps.
Now, fresh app "SkyMap" is come out for windows 8 after gaining huge achievement for windows phone 8. The SkyMap app supports wonderful planetarium like Google Earth. It provides information about stars, constellations, planets on particular time. The SkyMap app shows everything in 3D style.
It is extremely simple to find out position, time and current spot by SkyMap with zooming option to get more information.
How to Install SkyMap app from Windows Store?
Firstly launch Store app in start screen and highlight the search charm panel in the right side.

Then type the keyword

"skymap"

and click on

Store

button.
From store search pages, click the Install button to launch the installation process.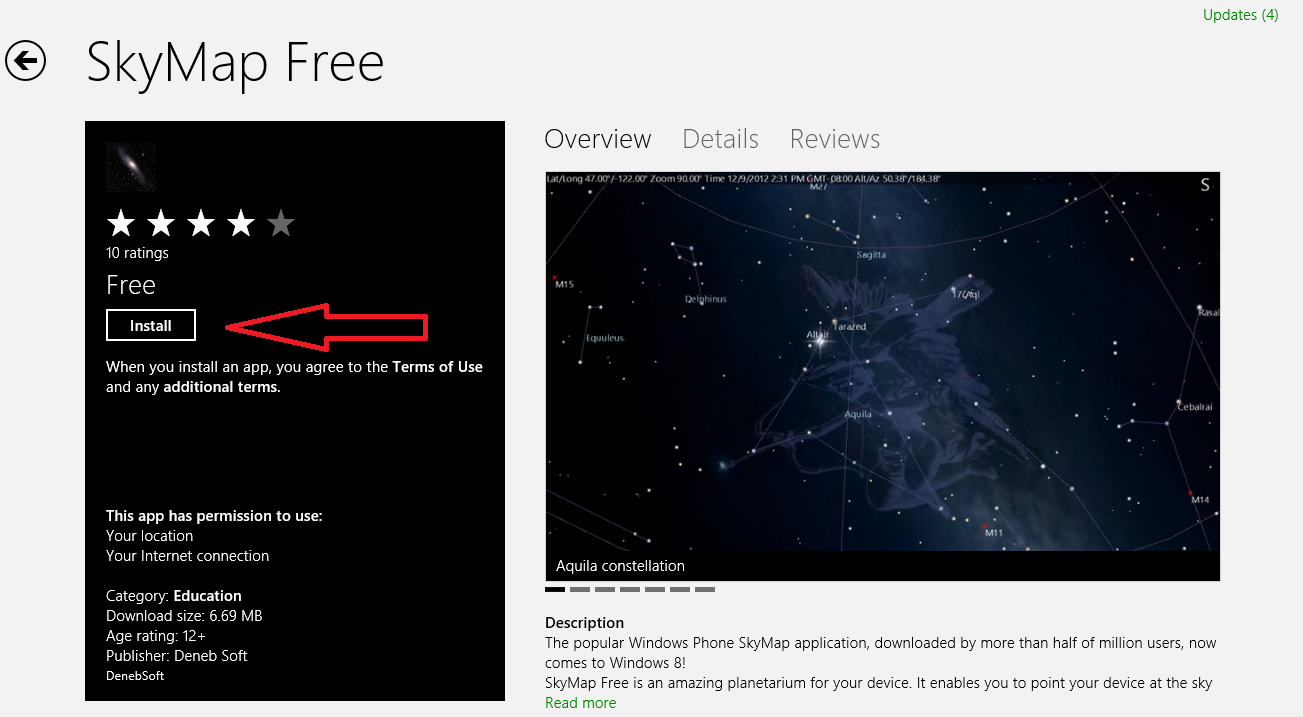 Download SkyMap App For Windows 8
Conclusion –
SkyMap is alternate option of Google Maps. Presently SkyMap app has been denoted as most excellent 3D planetarium app. It supports Windows RT with each latest windows 8 version (32 and 64-bit edition).