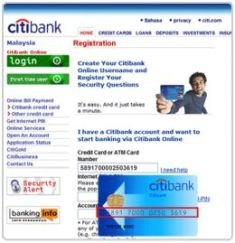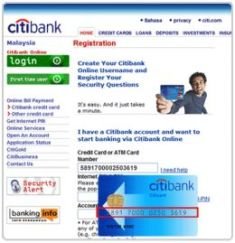 Bank is a financial institution that deals with deposits and all types of finance related advances. But nowadays the banks are doing lot more than just handling money. It have fledged into multi-purpose services like payments of bills, prepaid recharge, tax remittance, shopping, credits etc.
With the advancements of technology in the fields of information sharing and Internet, the system of banks have converted from paper keeping to online account handling. People don't need to visit banks for transactions and other works as the banks have come to the computer screens and mobiles. This is 'Internet banking', and with the advent of this we can make payments and do transactions online sitting at home or at a cafe. Almost all the banks are online nowadays, but among the most trusted banks is Citibank. Citibank, an international bank, is the consumer banking arm of financial services giant Citigroup. Citibank has retail banking operations in more than 160 countries and territories around the world. In addition to the standard banking transactions, Citibank offers insurance, credit cards and investment products. Their online services division is among the most successful in the field, claiming about 15 million users. If you wish to open an account you need to follow some simple steps
First of all you need to visit any nearest branch of Citibank, open an account depending on your needs i.e. it can be a savings account, or a credit account or a Demat account or some other. If you already have an account you do not need to do it. You can also open your account online by following the link Citi Bank Welcome Page.
Now you have your account number and iPIN issued by the bank. Just go to the Citibank website – Citi Bank Welcome Page .
Then the Citibank home page opens, on the left side you would find an option 'Select A Country', click on it and select the country you belong to.
Now a new webpage will open, there you will see the options 'New! User ID based Login' and 'First time user? Register' click on the second option.
Then a new web page opens, asking your I PIN  kindly provide your I PIN and you will get your User ID and Password in no time. You could also create your I PIN online on the same webpage Citi Bank First Time user by clicking the option 'Self select now' and providing some minimal information about you and your account.
Once this process of registration is done, once again follow the link Citi Bank Welcome Page, then select your country and simply log in by clicking the option 'Login to Citibank Online' , You are now a registered and authentic user of the Citibank online services. Enjoy Banking!!