In Windows 8, I have found an interesting tip to access Music and Video apps under metro screen environment. After a successful review of Windows 8 apps when I import various media files (video and mp3 into apps library they begin to play.
But, without importing these files to apps library if I attempted to play audio or video through music or video apps then an error message appears.  One more thing is once it is closed and started next time, the apps did not work.


Condition to work Windows 8 apps is to configure it as a part of windows library.  After importing music and video files into window library, the issues have gone. How you will do all these are as follows:
At first, press shortcut Windows Key + E to launch computer explorer.
Now Click on libraries link in left panel.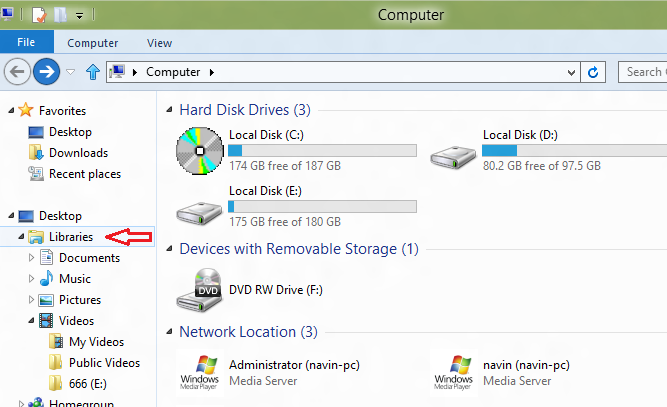 In libraries window, right-click on Music icon and choose properties.
A new window (Music properties) appears. Now import all folders which have media files (mp3 or music). For this, Just click Add button and find target folder path. Here sub-folders will be inserted automatically.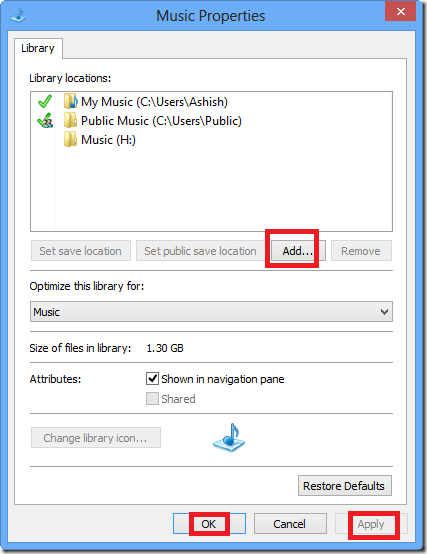 Note
Video folder can be inserted in windows library as same steps after clicking on Video Icon from libraries window.
When you launch music or video apps from metro screen in Windows 8, entire media files are showing in the app library.