How to Add Translator to Microsoft Edge is the topic today and you will get to know the whole procedure in a simple way. The built-in Windows 10 browser doesn't allow the translating as a native feature but you need to install an extension. However, installing and using Translator for Microsoft Edge is quite an easy job.
When you add Translator for Microsoft Edge browser, you are able to translate international language webpages and texts for 60 plus languages. The application is useful for all teachers, students moreover personal use as well.
How to Add Translator to Microsoft Edge
Here is how to add Translator to Microsoft Edge
Step-1: First of all, navigate to Translation for Edge and click on Open Microsoft Store button.
Step-2: Once you See Translator for Microsoft Edge, select Install.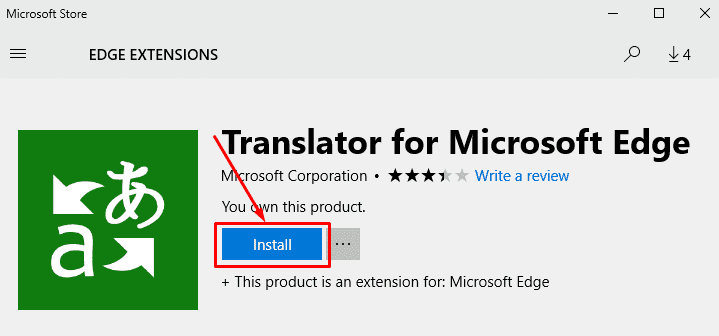 Step-3: In a short while, you will get a notification with sound – "Translator For Microsoft Edge
Just got installed, check it out".
Step-4: Launch the Browser from Taskbar or Start menu to see a pop up in the top right corner. Click Turn on.
Step-5: Close Microsoft Edge, open it again and access a web page in a language any other than English (Default Windows system language).
Step-5: You will notice a pop up asking for Translate this page to hanging down from the address bar.  Click on English and choose the suitable language and then click on Translate.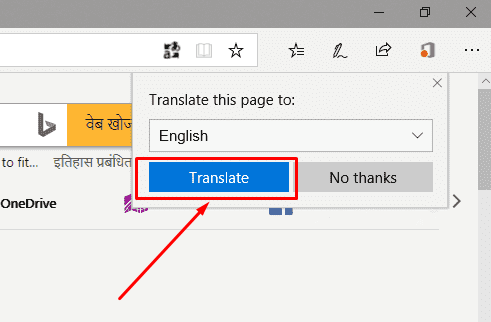 Now onward when you open a webpage in a different language you will see the pop requiring only a click on Translate. Else, click on its icon from the address bar.
If you want to need to in-line translate one or more sentences or specific texts on the Microsoft Edge web browser then select the part and perform a right click. Now choose Translate from the context menu and enjoy.