Surface Drivers and Firmware Update 2018 are now officially available for download. Microsoft has placed the MSI Installer so if you are looking for the files get and install on your system. The package includes drivers for every component in the Surface device, moreover patch for the "system firmware update" you obtained through Windows Update.
Surface Laptop 2018 Drivers and Firmware will be helpful when you need to clean install or troubleshoot your device. The update is also cumulative so it will automatically fix the prevailing issues.  It comprises entire drivers and firmware for deployment of custom images of Windows 10 for the device.
How to Download Surface Drivers and Firmware Update 2018 & Install
Here is how to download Surface Drivers and Firmware Update 2018 and Install –
Step-1: First of all, go to this location – Surface Laptop Drivers and Firmware, the official webpage of Microsoft. Click on Download button.
Step-2: Ensure the version your Surface has and select a file on the Choose the download you want pop up. Click Next.
Note – To see the installed version details go to Settings => System => About. Go to the right pane and find out the info in Windows Specifications section. Moreover, you can follow the guidelines from – How to See System Information in Windows 10.
Step-3: Once the latest Surface 2018 Drivers and Firmware downloading gets over, make a double click on the MSI file.
Step-4: You will view an Open File – Security Warning pop up waiting for your confirmation before running the installer. Select Run.
Step-5: On the Welcome wizard for the Surface update, click on Next.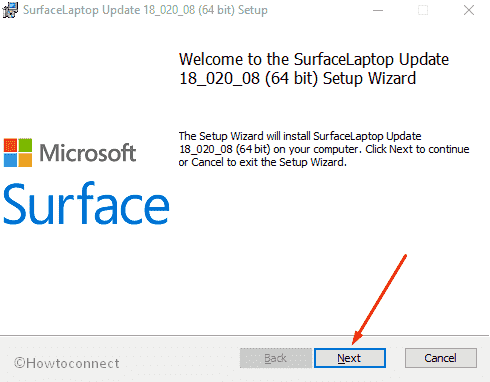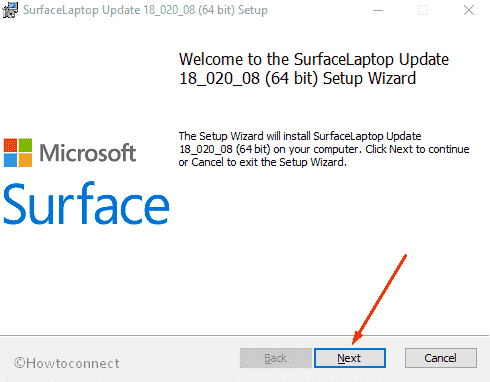 Step-6: Check the box for "I accept the term in the Licence Agreement" and press "Next" in the subsequent Window.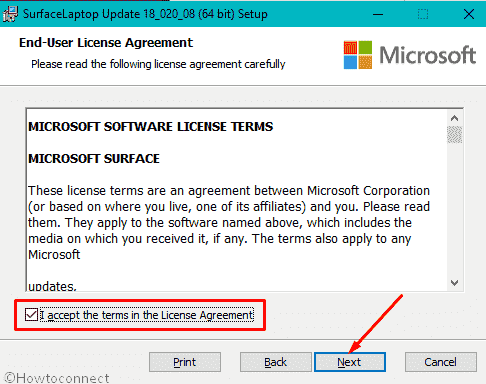 Step-7: Choose a Destination folder by clicking on Change if necessary otherwise directly select Next.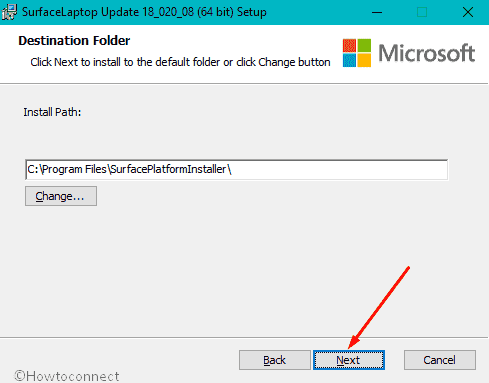 Step-8: Perform a click on Install on the "Ready to install Surface Laptop Update 18_020_08 (64 bit)".
Wait until the Surface Drivers and Firmware Update 2018 gets Installed and reboot your system after finishing.
That's all.