iOS devices such as iPhone, iPad and iPod Touch are most demanding devices since very long period. These devices come with lots of appreciable built-in features. The most important feature these devices have are its ability to automatically downloads Songs, apps and books via iCloud service.
When you enable automatically downloading features, all downloaded Songs, Apps, and Books will be updated regularly across all your iOS devices. Means you have to do downloading act once and forget to update in near-time. The system of automatically download works elegantly,
Once you sign in with your Apple ID through your iOS devices and start downloading any app, song or book apple server notifies all registered devices under your Apple ID. Whenever updating version available then apple server updates automatically to all existing files. Now, I am going to display the way of 'how to enable Automatic Downloads via iCloud on iOS'
Click to Setting of our iOS devices and then go to iTunes & App Stores.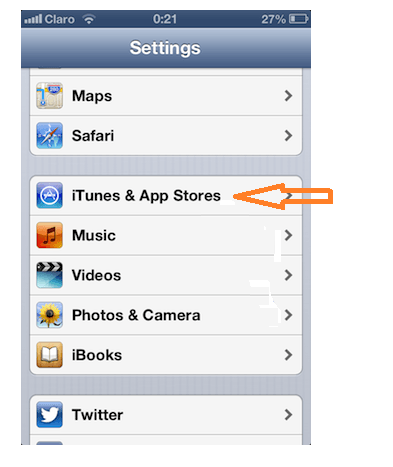 Now enter your Apple ID in existing box to enable iCloud and then Turn On toggles showing Apps, Books and Music.
With these enabled settings , your purchased applications in iTunes and Apps Stores will always be in sync mode across all iOS devices.
Note: If you have an iPhone or iPad with 3G or LTE connection, you can do above activation via Cellular function quite easily. Enable automatic downloads if you want to get done automatic downloads functionality to your iOS devices. But remember such act might apply additional data charges to you.