Infringement of Privacy is one the biggest threat to all-inclusive Internet users. As you know each Internet connected system is identified on web through IP Address. Whenever you browse any web page on your system then the possibility of tracing computer applications are optimum. Certainly, you are never ready to face unwanted threats. When matter relates to Privacy of all installed applications on your Computer then the responsibility to keep Privacy unbroken becomes the prime priority.
To keep Privacy matter in check, you need to apply certain changes into Browser's Privacy Settings. In an earlier article, I have discussed 'Privacy Fix' a chrome extension to stop people to Track you on web and through this article, I am going to discuss another Privacy issue, which manages Privacy Settings and Cookies to junk data from the browser.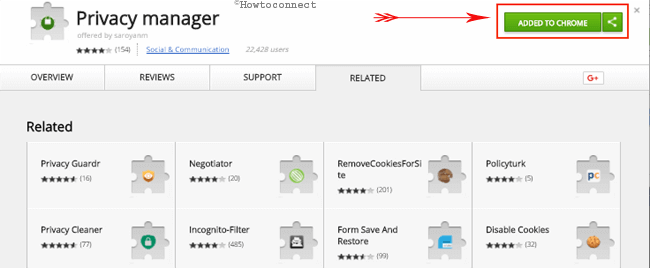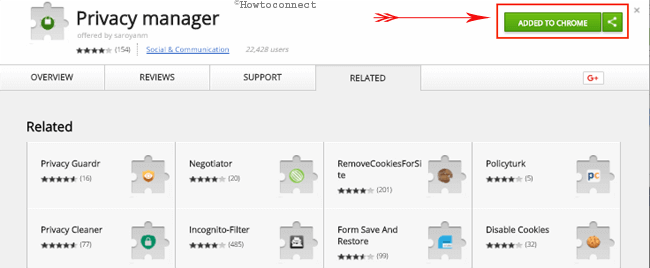 The new application is known as 'Privacy manager'. It is Google Chrome application. Privacy manager helps people to have a discrete idea about organizing Privacy Settings of your browser.
Use Privacy manager to manage Privacy Setting, Cookies in Google Chrome
When you install 'Privacy manager' app on Chrome browser, you can see an icon at the top right corner of the existing window. When you click on 'Privacy manager' icon all on or off options of Privacy setting of your browser display. Besides of managing Privacy Setting of the web browser, the application automatically deletes dangerous Cookies. Thus junk data will be automatically destroyed from Chrome Browser.
Another important feature the extension has, it can easily monitor network and apprise you to see all connected devices in your network. It helps to block unauthorized devices from further accessing your network.
As I mentioned above 'Privacy manager' is the application, which works on Chrome browser. You may get sumptuous Google Chrome Extension either from Chrome Web Store or through below link.