Remote Desktop service permits us to establish connections remotely to another computer over same workgroup network. In Windows 8, if we like to start remote desktop connection then at first, enable it through below tips
–
Enable Remote Computer having Windows 8
Press Shortcut (Windows key + R) to launch RUN. Type Control and Click OK.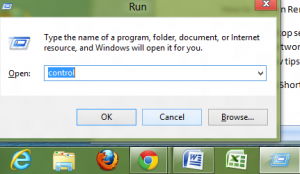 A Control panel window is appearing. Click on this link – System and Security.
Find System tab in new window. Click on link – Allow Remote Access.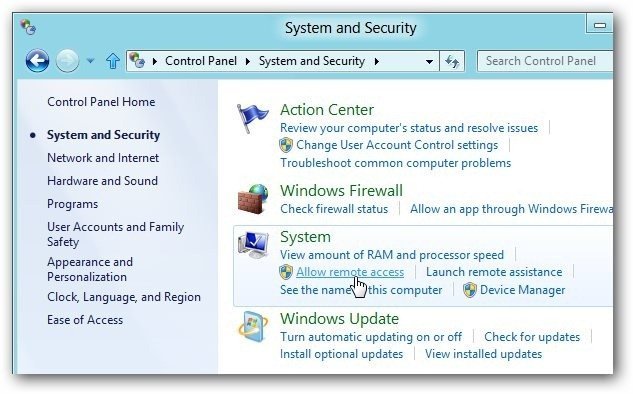 A new tab (System properties) is showing. Check the box – Allow Connections from……. Desktop.
 At last, click on Apply and Ok button.
 Now we can start Remote Desktop connection on another computer in windows 8.