A handy extension has been released to hide your all open browser tabs in Google Chrome and Mozilla Firefox with one click. These add-ons are helpful while you are surfing the Internet regularly and protecting or secure your privacy from children or friends. Although another option is also available like to put a password in the Chrome browser for restoring the browser tabs.
In this post, I am going to describe two useful extensions for Chrome and Firefox in order to how to enable tab-hiding feature in it.
How to hide Google Chrome browser tabs
Step – 1
At first, click on below link to install chrome extension (Panic Button) from chrome web store.
Chrome web store link
Then click on this link – Add to Chrome from top right panel.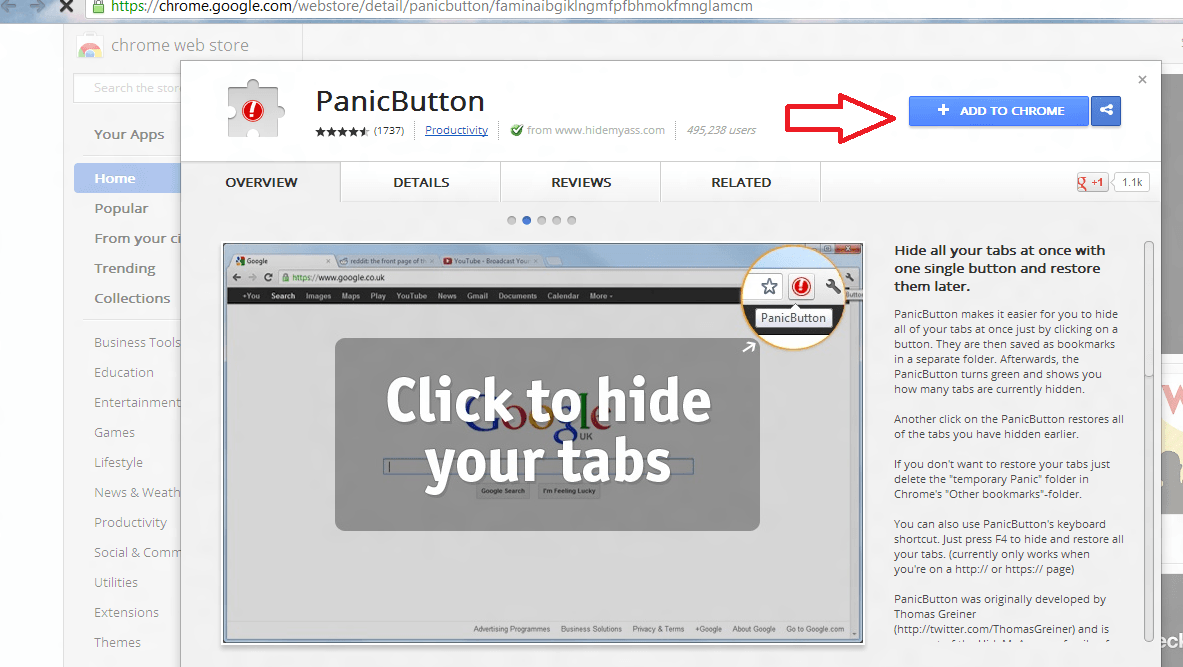 Now a Pop-up window is showing and click on the Add button.
In few moments, Panic Button extension will be added in your Chrome browser.

Step – 2
When you click on the red icon (Panic Button extension) which is showing with the exclamation mark in the right panel.
As a result, entire opened Chrome tab will be hidden on the single click and red icon will be changed in the green icon.
If you click on the green icon again it will be restored as previous stages.
Step – 3
While you press right-click on the red icon of Panic Button extension here come a menu. Select Options in the drop-down panel.
Then Options window comes up before you in the new browser tab with numerous options. Here you can put a definite key for hiding the open browser tabs or make it password protected, make keyboard shortcuts of Preferred URL address, configure a safe page.
How to hide browser tabs in the Mozilla Firefox browser
Step -1
At first, you have to launch Firefox browser and look to Panic Button add-on.
Press shortcut (Ctrl+Shift+A) to launch Firefox Add-ons Manager tab.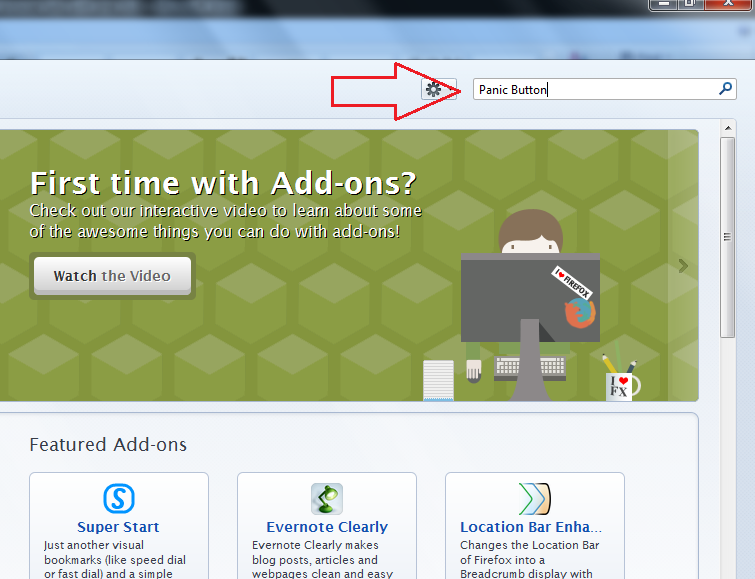 Here search Panic Button add-on and click on Install button from the search results pages.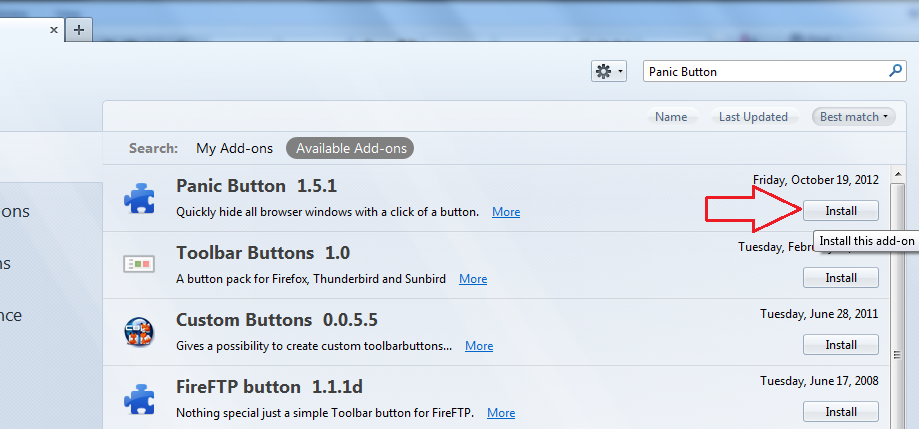 Now it will be installed in the few seconds after downloading and click on Restart now link.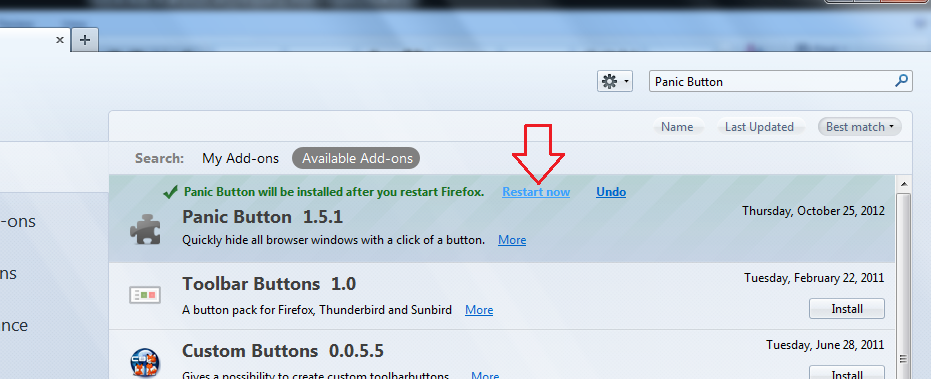 Step – 2
After launching Firefox browser again, click on the orange exclamation mark button to hide your opened browser tabs on a single click.
Then a small rectangular box is appearing in the Firefox page.
Click on Restore Browser Session button to restore the hidden tabs again.