This easy to understand article shows you How to Invert Colors on Windows 10. Magnifier is a tool used to enlarge the screen contents so that you can clearly see everything. However, there is a hidden feature to tweak its color settings that you must know.
Inverting colors in Windows 10 is indeed an old feature that reduces your eye strain. There are possibly three easier ways – using the Settings app, combination keys and doing Registry tweak. We will discuss in brief about all these methods in the below section. See ahead –
How to Invert Colors on Windows 10 Magnifier
Way-1: Invert Colors on Windows 10 using Windows Settings app
Step-1: Open the Start menu and do a click on the Gear icon.
Step-2: When the Windows Settings app is visible on the screen, move the pointer to Ease of access and perform a click on it after being highlighted.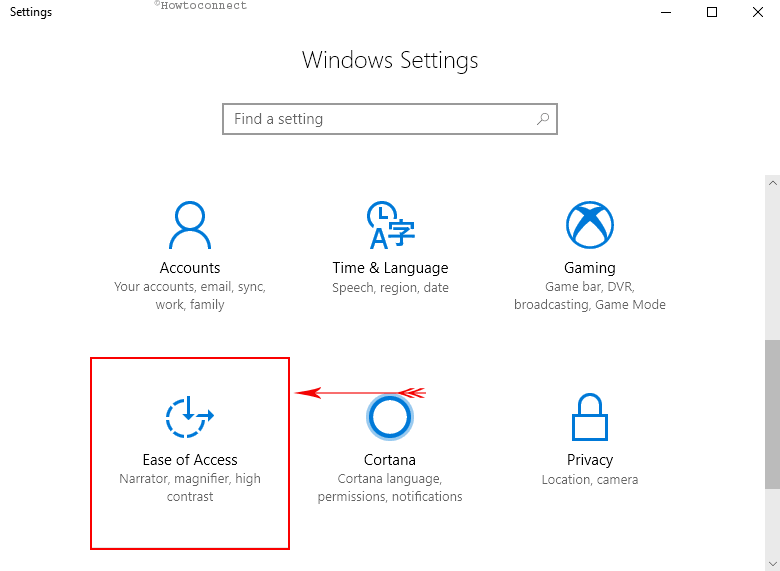 Step-3: Select Magnifier from the left pane and jump aside to the corresponding right side. Scroll down and checkmark the option namely Invert colors (see snapshot).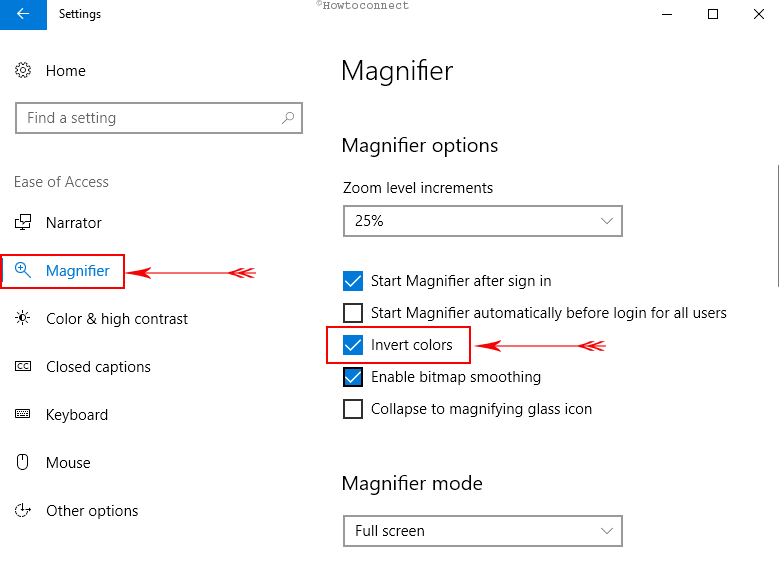 Step-4: If you prefer to disable the feature, simply uncheck the Invert colors option.
Way-2: Use Combined keys to Invert Colors on Windows 10
Once you enable the "Magnifier", you can use the combination of hotkeys to easily and quickly Invert Colors on Windows 10. To turn on the "Magnifier" follow the below process:
a) Launch Start Menu, type magnifier and hit Enter when the result displays Magnifier Desktop app.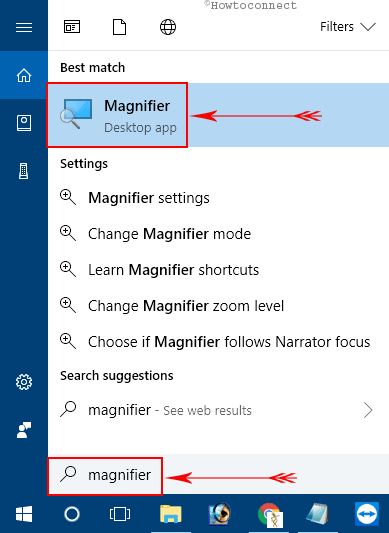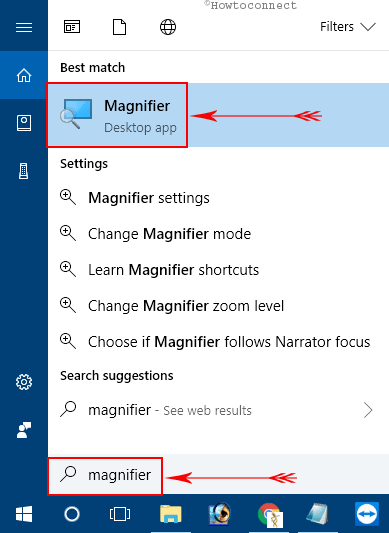 b) Now perform a combined press of Ctrl+Alt+I hotkeys to Toggle On and Off the Invert Colors on Windows 10.
See Magnifier Keyboard Shortcuts Windows 10 (Updated).
Way-3: Change the DWORD Invert Colors on Windows 10
i. Move the cursor to the Cortana search box and put a click on it.
ii. Type Regedit in the text field and hit the Enter key when the same command is visible in the result.
iii. Once the UAC dialog prompts for permission, hit the "Yes" button to open the Registry Editor in your Windows.
iv. When the new window comes into view, navigate to the following path in the left pane.
HKEY_CURRENT_USER\Software\Microsoft\ScreenMagnifier
vi. After reaching ScreenMagnifier key, shift to its corresponding right pane. Here, locate and right-click the DWORD namely Invert and select Modify.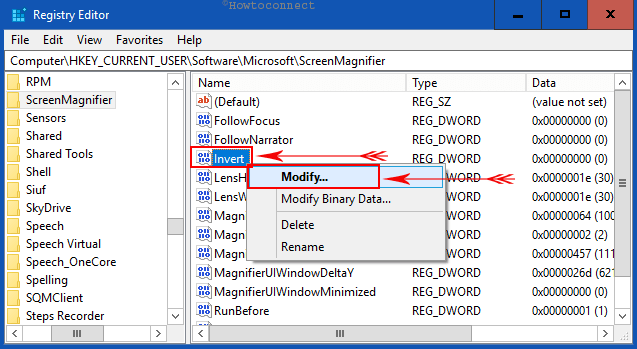 vii. On its edit box, use the following values for respective actions like the following under Value data box.
| | |
| --- | --- |
| Value | Action |
| 1 | Turn On Invert Colors of Magnifier |
| 0 | Turn Off Invert Colors of Magnifier |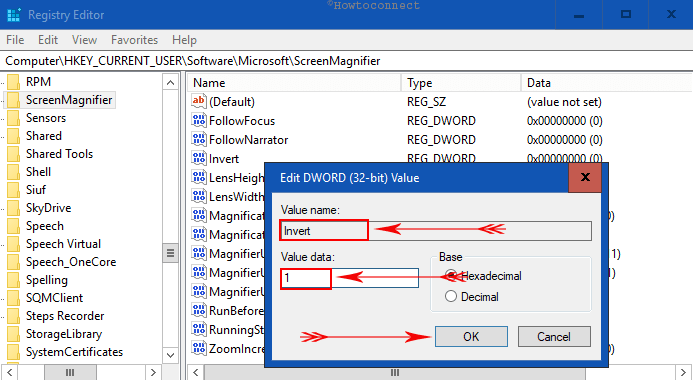 Here is all about How to Invert Colors on Windows 10. Perform this task with utmost care so that to avoid any negative change in your Windows.