Microsoft released Windows 10 Insider Preview Build 17650 for Skip Ahead ring level today morning. They included improvement in Windows Defender's design, Windows Subsystem for Linux (WSL) support in Defender Firewall and few significant fixes.
We will discuss the new inclusions as well as enhancements made on Windows 10 Insider Preview Build 17650 for Skip Ahead details in this segment.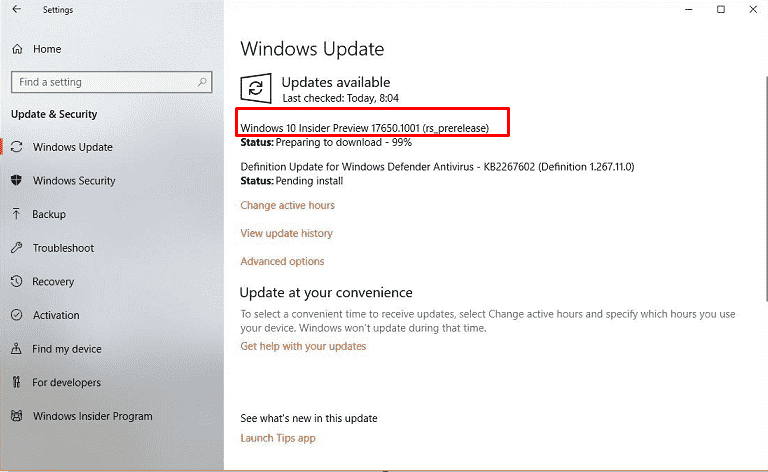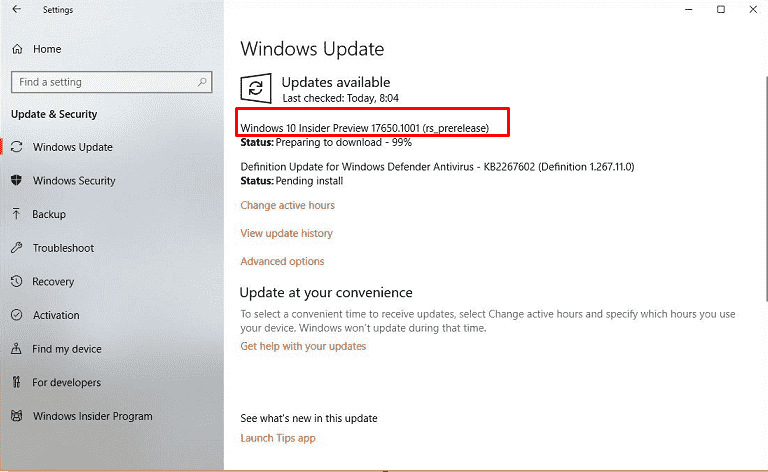 Windows 10 Insider Preview Build 17650 for Skip Ahead Details
Brand new design made Windows Defender Security Center (WDSC) lucrative
Microsoft added fluent design in "Windows Defender Security Center" (WDSC) with the effect of Preview Build 17650. You will get amazed after seeing the advanced shining layout, well-organized spacing, and padding in the application. Besides, Windows Defender categories have got the dynamic arrangement in the home with extra room for additional information.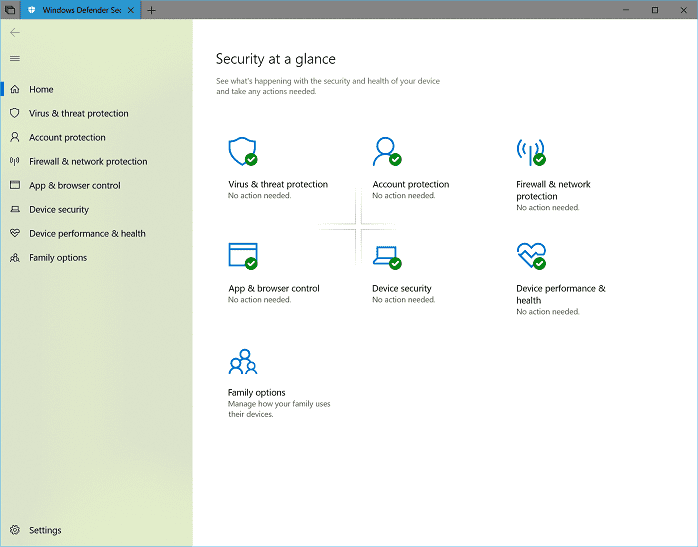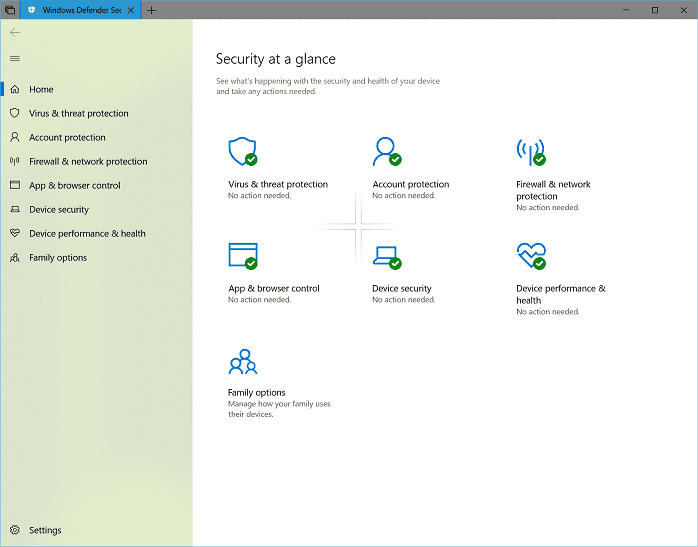 Title bar to change the accent color is pretty attractive. We have heard about the insertion of SETS in this update. Find a complete guide to use SETS. Once you enable it, you observe this color modification in Defender tab.
Made Windows Subsystem for Linux (WSL) processes support in Windows Defender Firewall
Users could add specific rules to any other processes in earlier editions rather than WSL process in Windows Defender Firewall. Good news folks! The wait is over. You can add those rules here too after updating your Windows to Skip Ahead. In addition, Windows Defender Firewall will hold notification for Windows Subsystem for Linux processes onwards. For instance, before allowing access to an external port such as SSH or a web server like nginx, Firewall will ask for your permission starting from the update. See How to Install Linux Subsystem on Windows 10.
Windows 10 Insider Preview Build 17650 Improvements  and Fixes
Starting from this update, the elements in Windows Defender Security Center app main page will appear without changing in Size.
File Explorer will resume from where you have left it rather than minimize Ribbon only.
Color Filters and high contrast icons will no more switch in Settings.
Non- default languages used to grayed out and lacking the option to remove in previous editions. Microsoft has made a successful recovery for this issue.
While navigating to Apps / Default Apps / Set defaults path, you will experience a smooth process rather than crashing in Settings like the older ones.
Once you click a link in the Windows Settings app, Microsoft fixed the issue of crashing the Settings and nothing happening at all. You will experience the smooth opening of the link in the respective application.
Observed Issues those need necessary Improvements
The system might minimize entire set once you close a single tab.
Inactive tabs lack the option "View Side by Side" in MS word while Tiling and cascading.
After resuming from Sleep mode, Desktop appears unexpectedly before Lock screen is being visible.
The Office Visual Basic Editor Window tabs momentarily and not intended for further launching.
Finalization needed for inclusion of Sets UX for Office Win32 desktop applications.
Movies & TV usually malfunctions once users navigate to "Personal" tab when they refuse to access its videos library.  "Let Movies & TV access your videos library?" is the option to reach there that prompts dialog box in privacy settings.
Few Win32 desktop apps seem to appear beneath the tab bar after user maximize it. Same works accurately after restoring and maximizing in next session.
Headset appears black after successful completion of Windows Mixed Reality headset on this build unless you plug it in and reconnect to the computer again
Existing document in MS Office files has a tendency to start first once you attempt to open another file. For example, while trying to open a new Excel sheet; the last one might appear first rather than the desired one
Non-Microsoft cloud files are not restored automatically as well as the user doesn't receive an alert too.
While scrolling down in Web pages, you have to use Accessories like a mouse, touch or touchpad since the arrows neither the Page Up / Page Down keys work for this task.
The Narrator reads extra texts while using Alt + Tab hotkeys.
We have tried to cover up almost every improvement, surprises waiting for you in Windows 10 Insider Preview Build 17650 for Skip Ahead. We have also pointed out shortcomings requires significant fixing. Hope you will enjoy using this edition and wait for the next release.
Source – Windows blog