Microsoft has added many features in Windows 8 to make it more useful and attractive as well. One of them is Internet Explorer Apps, which gives an absolutely new feeling to the users.
The novelty of this app creates doubt as well as curiosity in the users' mind. Here few tips, which would be helpful to sort out the doubt of the user. See Tips to Download Multiple files at a time in Internet Explorer.
How to make Internet Explorer in Windows 8 Easy Working
Metro launched Internet Explorer apps in view.
Users of Internet Explorer of Windows 8 have a common problem when the web address is browsed in the address bar it looks absolutely distinct. So working with Internet Explorer browser does not seem simple. The best option is to launch Internet Explorer from the desktop directly in place of metro apps. So follow these steps and make it simple.
Open metro interface screen and type command inetcpl.cpl in Apps search box and press the Enter button.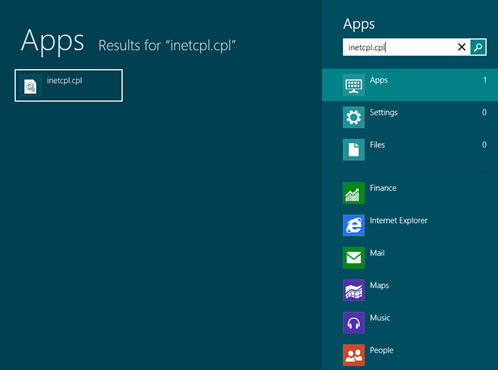 An Internet Explorer properties dialog box will be displayed. Hit on the Programs tab.
Find Programs tab dialog box and click on tab – Choose how you open links. Here browse the drop-down list and select – Always in Internet Explorer on the desktop
Finally, hit OK button to save the new configuration.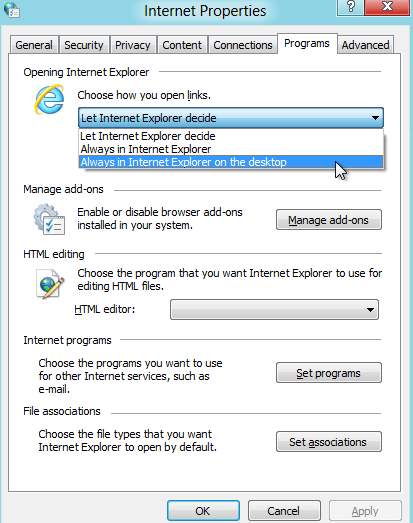 Restart your computer and launch Internet Explorer browser from the task pane. It will look different than the previous screen in Windows 8 –