How to know IP address of Email sender in Gmail Account: Whenever you receive an email from unknown persons your curiosity awakens to know about such unknown figure. But the big question is that how it would be possible to know about unknown persons. As you know, each computer on Internet has its own address called IP Address. When you send any mail to someone else your identity also travels with mail. Actually, IP address is seen at email headers in such form [145.130.40.66]. To know more on this subject follow further.
Remarks: – These tips will not be useful in case of sender works on anonymous proxy servers, i.e. in a cyber cafe. Remarks that if a user receives an email sent from a Gmail account through the web browser, may not find the Genuine IP address because Google keeps all IP information. But, if someone sends an email by Gmail account through using external resources tools or client (Outlook Express, MS Outlook, Thunderbird, etc ), his IP address may be discovered.
Know IP address of Email sender in Gmail Account
At first login Gmail account with correct user ID.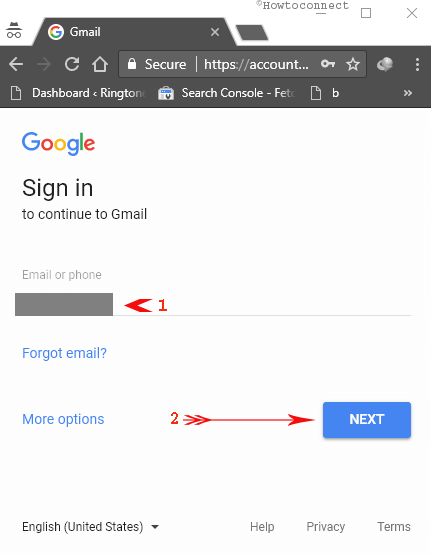 Now enter Correct Password.
3.  Now open new mail from Inbox tab
Browse any existing e-mail and after then click on inverted arrow button alongside Reply option and choose Show Original from drop down menu.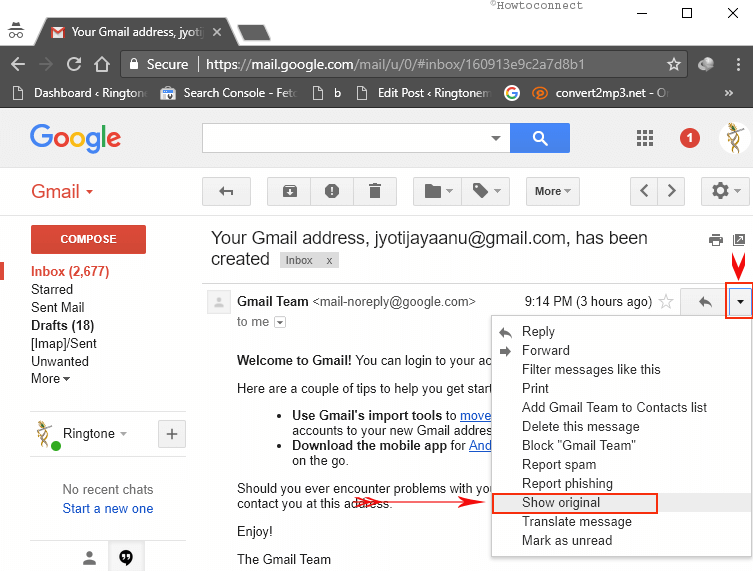 A new page opens up in a new tab where you see codes of the Email.
Now user may search IP address manually. Search for  client-ip=10.182.214.72 and this is the IP address of the sender.