Some e-book stores for instance – Amazon, Barnes & Noble are known to sell e-books across the world. These stores permit their users to pre order of books having most-loved titles. Now Google Play Books store has presented similar features for Android users rightly.
How to make pre order of titles (upcoming authors e-book) on Google Book Store?  
At first, you have to ensure that mode of payment whether the payment will be made by Google wallet or carrier billing.
First Step –
Launch Google Play Books store page on your Android device. To do it, from Google Play, choose Books option.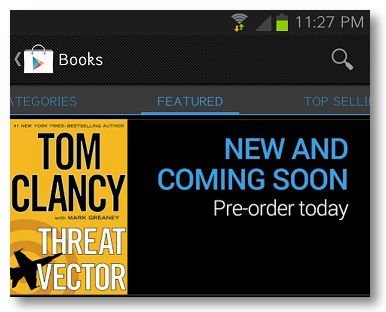 Second Step
Then you have to Search for the favorite author e-books for which you wish to pre order from here.
If you are unable to search new e-books in the Play Store then you may tap on either New or Coming Soon tile to get relevant results from main page.
Third Step –
After finding out the preferred e-book, tap on pre order link and select payment mode.
Next tap on Accept & pre order option.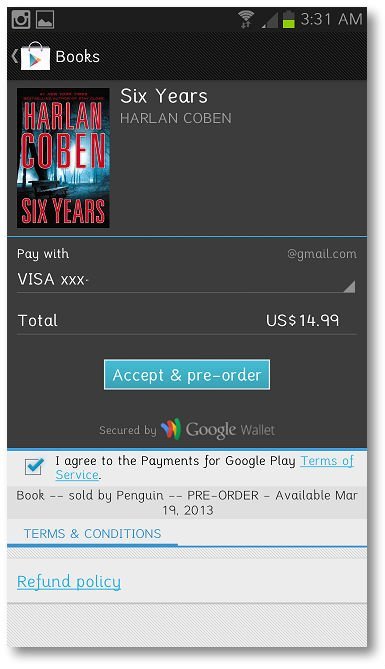 Important points –
You can't make payment from your credit card until the pre order e-book is present for reading on the Google Play. You would notice about every pre order e-book on the My Orders page. Whenever any pre order e-book is launched, you will get alerts in form of email for purchasing soon.